LightCMS, a website builder capable of eCommerce, blogging and corporate set ups, has rolled out a couple of new enhancements.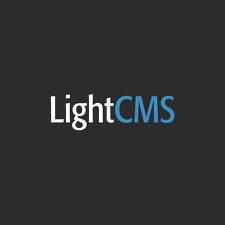 Selected for coverage as one of the most relevant website builders at Website Builders Critic, LightCMS, is a website builder worth keeping tabs on. The platform already powers over 275,000 websites, and also picked up the People's Choice Award for Best Cloud CMS for SMB.
Here's a quick look at what's new.
New & Improved Source Code Editor
First up, LightCMS have introduced a new and improved source code editor. The old source editor was, "utilitarian in nature and limited on the features it offered."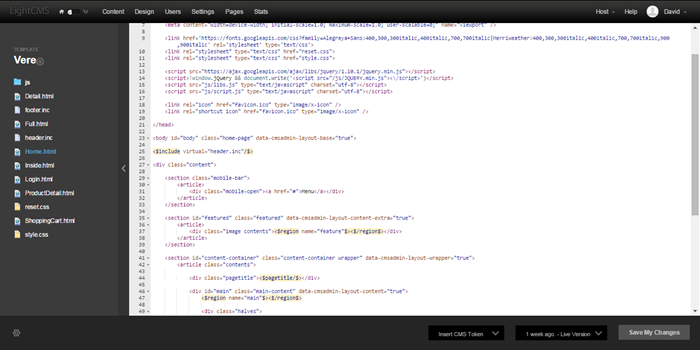 Now though, thanks to a new user-friendly and responsive user interface, the new source editor gives you an environment more closely related to what you would find in your favorite code editor. Here are some of the editor's new features:
A full screen editing window
Syntax highlighting
Display preferences such as dark editor, line wrap, show gutter, and show invisibles
Expand/Collapse template files list
Dark Editor: This option lets you select this option to use the editor with a dark background and light colored font, instead of a light background with dark colored font.
Line Wrap: This feature lets you turn line wrap on.
Show Invisibles: This feature display invisible characters such as tabs and spaces.
Show Gutter: Selecting this option displays the gutter, showing the line numbers and the expand/collapse button for parent-level tags.
New Role Page Tree
Previously, if you wanted to assign a specific role to a page, you had to first go to the manage roles page and create the role. Then, you had to head over to each page that should be assigned to the role and assign it. A time-sapping chore to say the least.
This feature though, makes it faster and easier for LightCMS users to assign custom roles to a page or group of pages. Users can create and assign custom roles to pages from one central location: the "Manage Roles" page.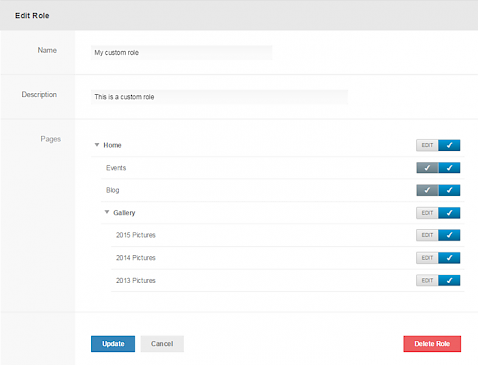 The "Add Role" button, the Add Roles page is displayed and lets you enter a name and description for the new custom role. The Pages section of the screen displays a page tree similar to the page tree in the Page Manager.
For more information on this latest LightCMS release, check out their official blog announcement.
You can also get acquainted with LightCMS throughout CMS Directory.