LightCMS, the website builder geared towards web designers, has revamped its text editor and media manager.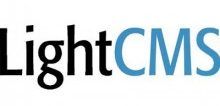 The platform enjoyed a featured week on CMS Critic back in 2015, and boasts a Developer Program to give web design agencies all the tools they need to grow.
Improved Text Editor
LightCMS has gone to work on their editor by firstly removing the 'Show More' button, which used to reveal further formatting options. The new toolbar, though, manages to squeeze in all those options into one manageable toolbar.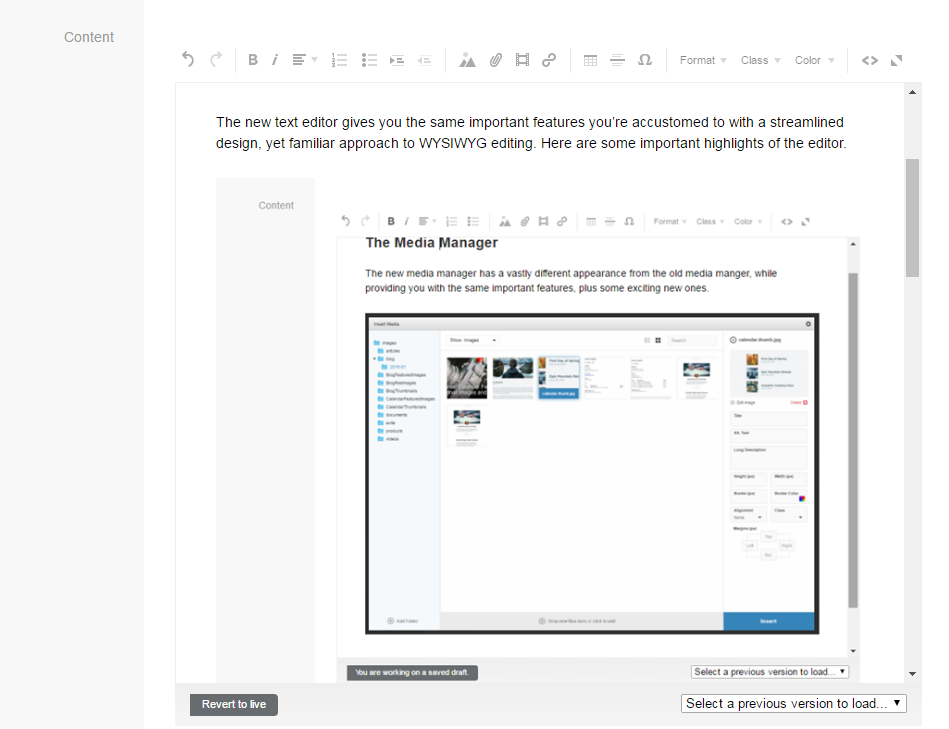 Furthermore, toolbars in the editor adapt depending upon the task you are performing. For example, if your document includes an image, when you click the image a small toolbar with image related tools is displayed in the editor.
Or, when you click a link in your text, the link manager toolbar is displayed below the text. This toolbar lets you edit the link or remove it. You still add a new link by clicking the link manager button on the main toolbar.
Finally, 'Design View' and 'Code View' have been made easier to toggle between.
Before this update, the two views were accessed by clicking the corresponding button at the bottom of the text editor. Now, these view are controlled by a single button on the toolbar. Clicking the 'Code View' button once toggles the editor to code view. Clicking the button again returns it to the WYSIWYG view.
'Code View' also now comes with syntax highlighting and line numbers for easier coding.
New Media Manager
The new media manager looks totally different to the old one, and it has more features, too.
Drag and drop uploading has finally been added, allowing you to bulk upload images directly from your desktop or other folders. This is a much needed addition to LightCMS, as I'm sure you'll agree.
As for aesthetics, the new media manager window is far larger, making it easier to work with.
Plus, LightCMS' new media manager lets you filter through media by file type. That includes options like:
Show: All
Show: Audio
Show: Documents
Show: Video
Show: Images
As per usual, this is a solid update from LightCMS. The importance of media management in website building environments can make a break a platform, and I'm glad to see the LightCMS team recognizing that.