Since launching in 2005, Zenfolio has helped thousands of photographers display, share and even sell their work in a highly professional manner.
Essentially, Zenfolio offers a simplistic point-and-click system that makes it easy to create your own photography portfolio. High quality images and HD videos are displayed via beautifully designed galleries, alongside a blog, general website pages and even a built-in shopping cart fully equipped with marketing tools.
Zenfolio offers unlimited storage space for your content, allowing you to share as much of your portfolio as you can – without breaking the bank.
Website & Blog
As a photography, you will naturally want your images to be of the highest quality, and diplayed in a fashion which befits their elegance. Zenfolio allows you to build stunning websites to house your portfolio, which can be customized using simplistic point-and-click features.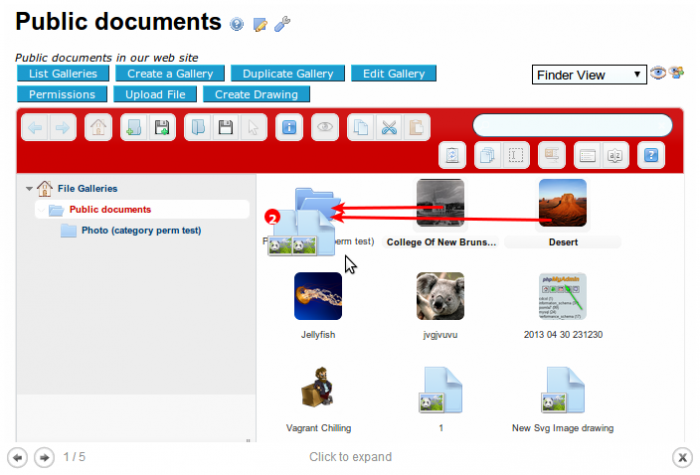 The comprehensive CMS allows you to create a professional, fully functioning website, which gives your visitors all of the right vibes – even before they view your images or video content.
Your Zenfolio website can be accompanied by a blog, which you may use to market, explain or show off your content. Additional features such as background music also help to create the perfect ambience for your website.
Galleries
Naturally, the most important part of any online photography portfolio is the gallery. Using Zenfolio, you can present your content in a captivating way, across all types of devices.

As well as being aesthetically pleasing, your galleries will also be extremely safe. Zenfolio allows you to limit access to certain galleries via passcodes, and also allows you to turn off the option for visitors to right-click save, or drag your images to their desktop.
What's more is, Zenfolio enables you to automatically add a unique watermark to all of your images. With all of these effective security measures in place, you can be sure that copyright issues will never arise.
Shopping Cart
Unlike a number of other photography CMS, Zenfolio allows you to quick and easily turn your photography hobby into an online business.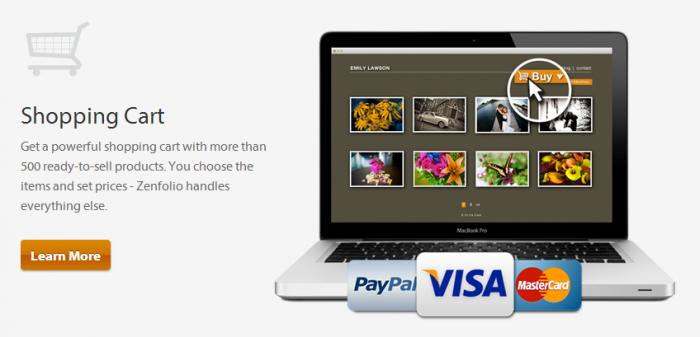 Zenfolio's fully equipped shopping cart comes with 500 products ready to sell via Zenfolio's own vendors. These include picture frames, specialised printing paper and other photography tools and accessories. Of course, you will also be able to sell digital downloads of your very own work, directly from your website.
Payment options are pleasantly diverse, allowing customers to checkout with multiple currencies via PayPal, or their credit cards.
Marketing
No CMS is truly complete without some in-house marketing tools, and Zenfolio offers pretty much everything you need. Social media buttons can be tastefully incorporated into Zenfolio's themes, to help with your social visibility.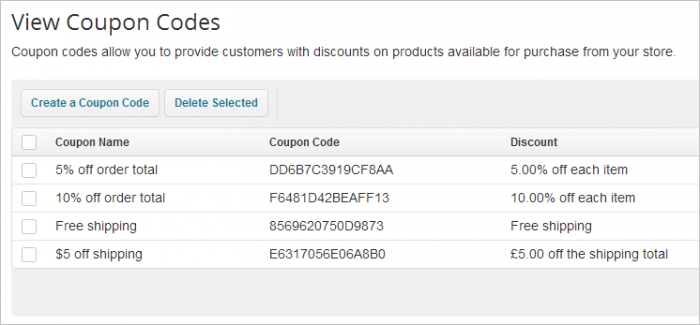 All of your images can be embedded within social media, along with watermarks if necessary. Additionally, you can offer your visitors the option to signup to your website using their email addresses, which in turn allows you to begin an email marketing campaign.
To top everything off, Zenfolio gives you the chance to reach out to your potential or past customers with gift certificates and coupon codes.
Interested? Check out Zenfolio's 14-day free trial.