The recently released Magnolia CMS 5 is the latest iteration of the open source Java CMS from Magnolia International Ltd.  With this release, a number of new features were introduced to make the overall experience a better one all around. Before we dive into what has changed, here's a quick overview video of the new version.
Touch Inspired Interface for Tablets and PCs
One particularly nice feature of this new release is the introduction of a touch inspired interface that lets you work with Magnolia using swipe actions. This new interface exists for both PCs and touch devices.
Here is an example of how it works: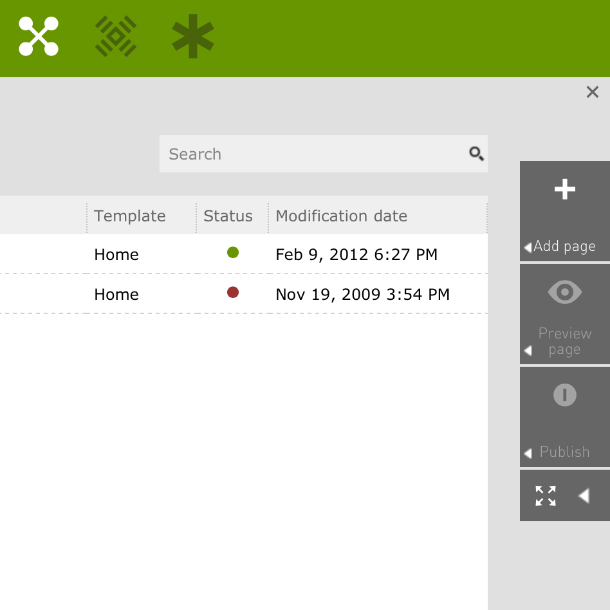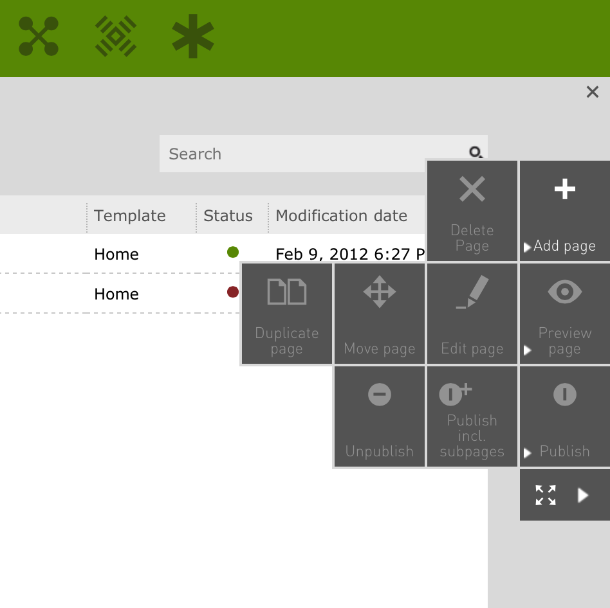 App Launcher
Magnolia 5 allows you to navigate between available Apps just like you would on a smartphone device using a springboard. It doesn't stop there, however. You can also create your own Apps to do things like update customer details, access records & more.
Check out this video showcasing the Apps Launcher.
The Pulse
The Pulse, as it's called, keeps you up-to-date with a continuous activity feed and discreet notifications. From this hub, you can receive updates on content status, comments, requests and warnings, as well as statistics and analytics.
Favorites
Magnolia 5 lets you create shortcuts (or favorites) to your most common tasks within the system. Whether it be creating a new website or creating a new offer, you can quickly add these functions to your favorites for future use and quick access. Even shortcuts to simply update your homepage will help you save time, ensure consistency and make it personal to you.
Digital Asset Management
With Magnolia's Digital Asset Management, you can manage all of your digital assets, from images to videos and PDF files. The system allows you to upload, edit, crop, save, tag, categorize, resize, use and reuse your assets whenever you need them.
Want to learn more about Magnolia 5? Check it out at http://www.magnolia-cms.com/