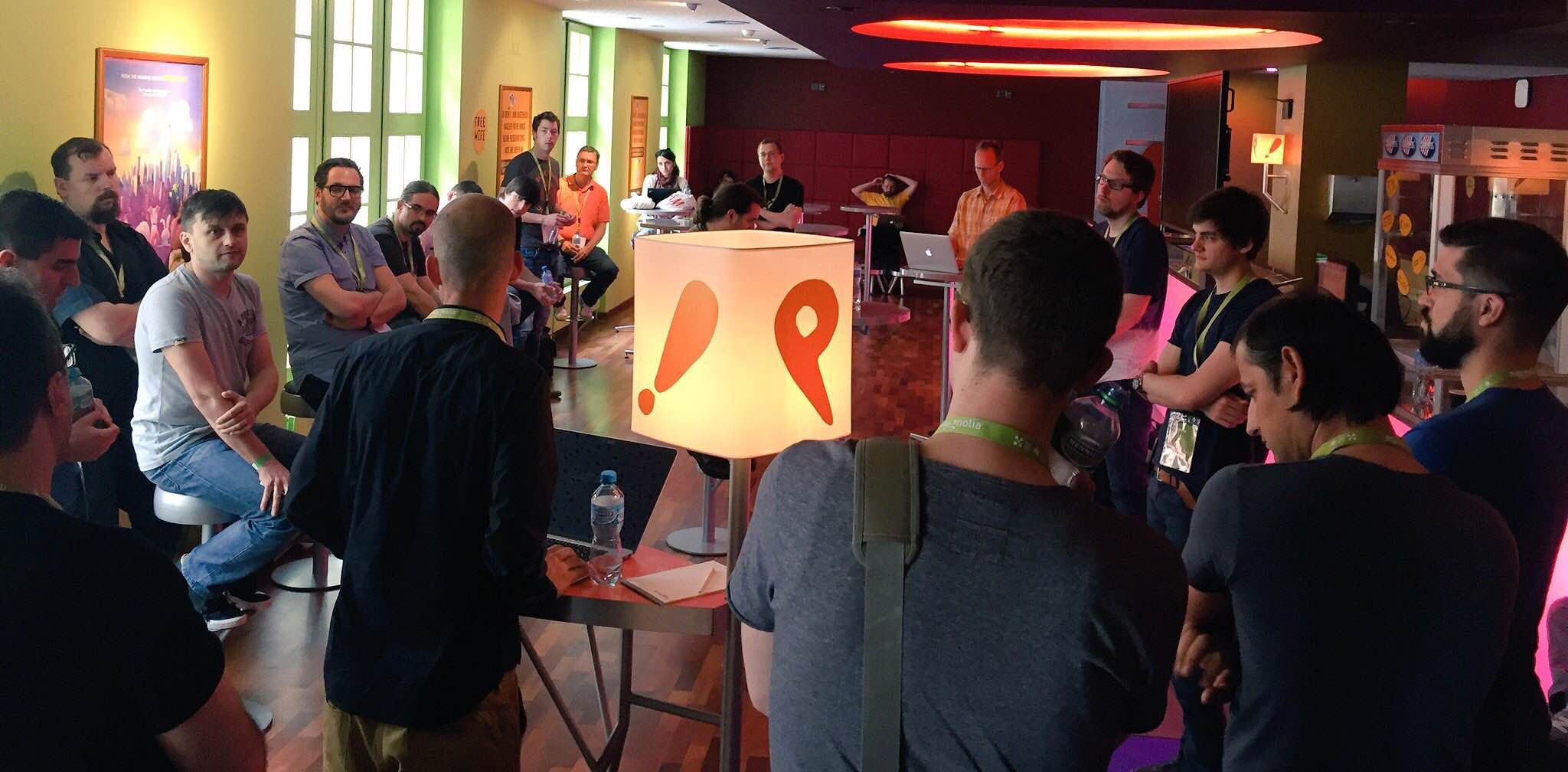 Need to catch up? Check out my coverage of Magnolia Conference 2016 Day One.
Typically, the second day of a conference is far more mellow than the first – and Day Two of the Magnolia Conference 2016 was no different.
However, just like back at the Magnolia Conference 2014, Magnolia didn't try to force or feign urgency. Instead, they embraced this inevitability with open arms by hosting a far more casual 'Unconference'.
For those unaware of the concept, an Unconference is where attendees pitch topics to discuss, take a vote, and then take a more active role in discussing the selected topics.
Magnolia began by explaining that concept to the audience early on Day Two, before opening up the floor for individual attendees to pitch their ideas to the audience.
The ideas soon rolled in, and it wasn't long until we had a filled schedule for the rest of the day.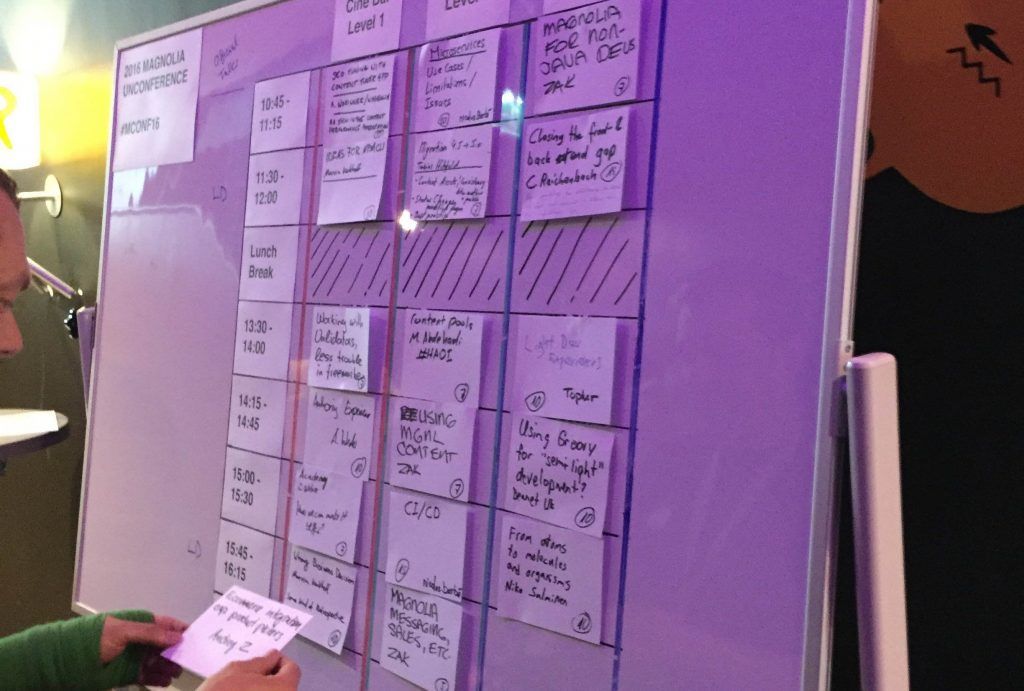 As the various discussions took place across the Pathe Kuchlin Theatre, I made my way around the various rooms and screens to try and drink in as much of the event as possible. And to live-tweet it all, of course.
Unlike the presentations on Day One, attendees were free to voice opinions, suggestions, and concerns. You could feel the open source nature of Magnolia being physically lived out.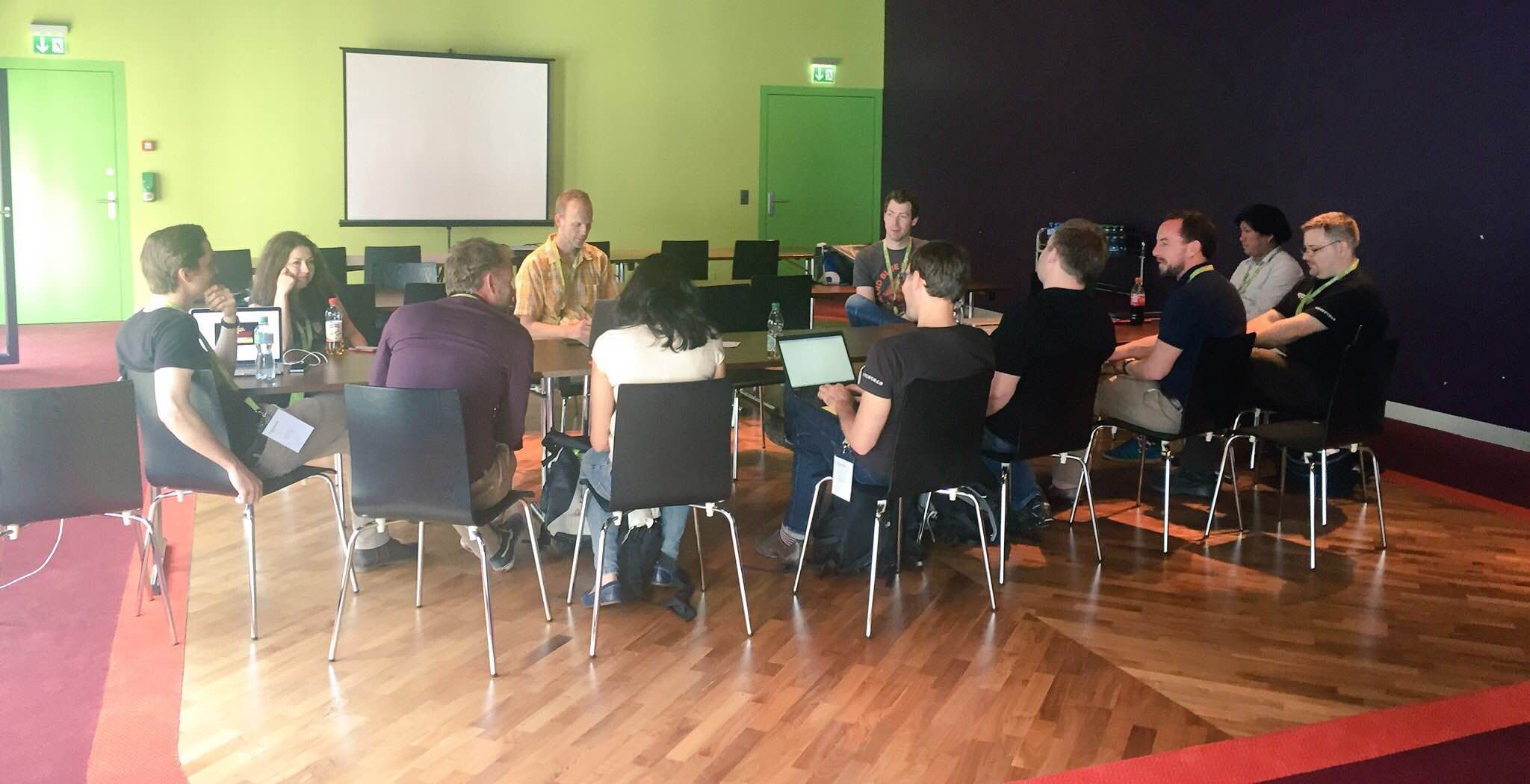 For those who wanted a more traditional conference experience, business and technical tracks continued to run throughout the day alongside the Unconference. Those presentations came from the likes of Netcetera Software, who explored Atmomic Design and how it related to Magnolia CMS.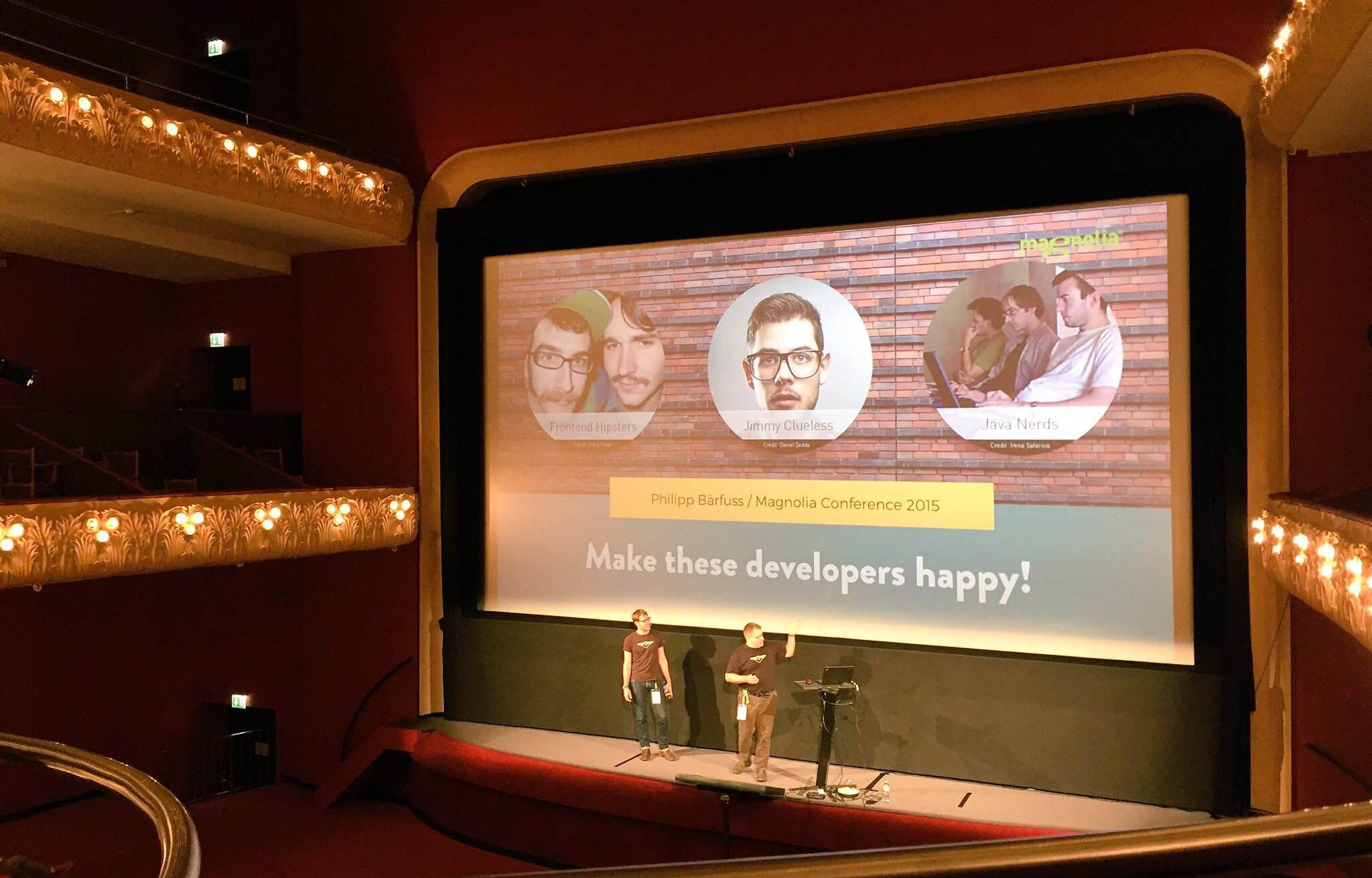 Other presentations were given by Canto, SysEleven, Arvato, and others.
In fact, thanks to the Unconference events, there was actually more going on during Day Two than there was during Day One. However, because the day's activities were divided up across the theatre, you might be forgiven for thinking the opposite.
Same Atmosphere, Different Day
The same friendly atmosphere I felt during Day One was also present during Day Two.
But, as Magnolia encouraged at the start of the day, I felt more comfortable leaving and entering rooms where discussions were already in flow. I also popped to the lobby for an Espresso every so often, without feeling the need to wait for the official coffee breaks.
The whole day was one, big, enjoyable blur.
And of course, I got my hands on some conference loot, including a tee-shirt, a hoody, and a very cool Tile.
Although the nature of Day Two was entirely different to what I experienced during Day One, I can firmly say that the Magnolia Conference 2016 was a genuine joy to attend.
I saw some great presentations, learned a few things, and met some very friendly representatives from the likes of IBM, as well as Magnolia of course.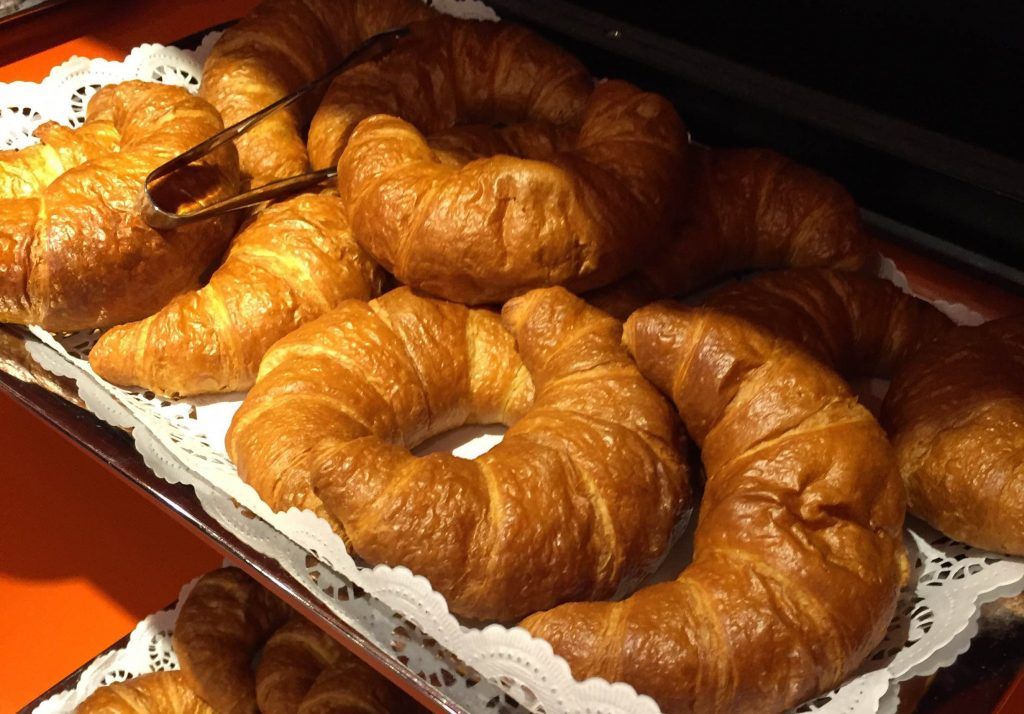 And with that in mind, I'd like to thank Magnolia CMS (and in particular Lorraine Chandler, Magnolia's Senior Content Strategist), for inviting CMS Critic to the event.
As for those who missed out, you can re-live the whole event through the Twitter hashtag #MConf16. You'll find that, as usual at these events, CMS Critic's account was the most active.
Furthermore, be sure to keep your eye on Magnolia's website for news on next year's conference. You won't regret making the trip.