The popular website building platform MotoCMS is just weeks away from becoming MotoCMS 3.0. For now though, a select bunch of users can gain access to the beta.
MotoCMS aims to make website building easy via a very wide range of templates, a drag-and-drop interface, widgets, a built-in mobile editor and more. It currently powers over 375,000 websites the world over.
Let's take a look at what's new with MotoCMS 3.0.
Knocked Down & Rebuilt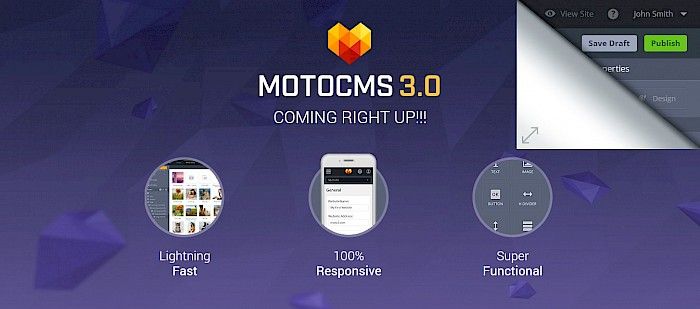 The team behind MotoCMS 3.0 have completely rebuilt the platform, enhancing it in a number of different ways.
All templates are now responsive out of the box (but can still be modified with the mobile editor), a revamped admin panel makes it more functional and user-friendly, while speed also seems to have been given a special focus in the update.
Head over to the MotoCMS 3.0 beta website for your chance to test it all out. All you need to do is leave your email address, and also your phone number if you wish to receive a 50% discount on your next MotoCMs purchase.
All beta users will also be able to leave a feedback on the system, contributing to any last-minute improvements and fixes. 
Hurry though, because at the time of writing, only 128 more beta "copies" are up for grabs!