Are you already an experienced business shark well-known and respected in your field or are you just a newcomer in an unfamiliar world of business going to make your first steps towards tremendous success? It doesn't matter when it comes to promoting your brand online. Your aim is one and the same – to attract as many customers as possible and to keep on capturing their close attention in order not to lose them with the lapse of time in this competitive world. Sounds challenging and almost unreal? Just at the first sight. You can make it a reality by using https://www.motocms.comhttps://www.motocms.comMotoCMS website builder.
An Enormous Collection of Ready-Made Websites for Any Purpose
MotoCMS is one of the top vendors of website templates. Its rich collection offers more than 2500 completely designed templates covering over 60 topics concerning all conceivable business spheres. Are you a photographer or a lawyer, a teacher or a doctor, a scientist or a student? Do your interests lie in the sphere of web design or sport, charity or fashion, agriculture or politics? Is your business connected with consulting or industry, transportation or media, entertainment or alternative power? There's definitely a template that will suit your very needs perfectly.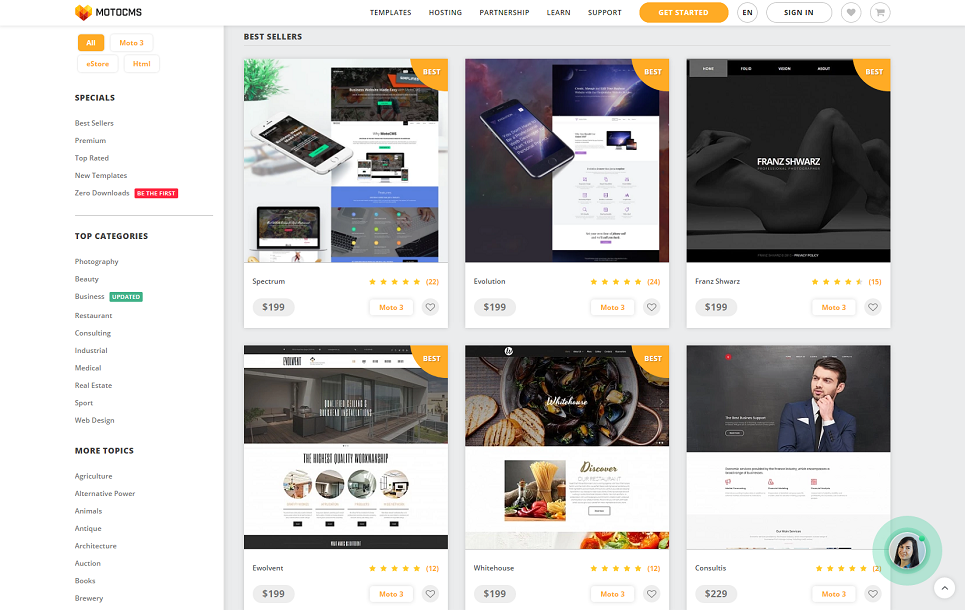 SEO: an Indispensable Marketing Tool for Your Business
It goes without saying that having once created a website its owner means it to be actively used by customers. SEO is fundamentally essential to make your website easily found and profitable. The MotoCMS admin panel allows you to add meta tags such as descriptions and keywords, ALT and titles for images to your website so that search engines will notice it in the web and raise its rankings. It will provide you with a steady stream of quality traffic to your website and help grow your audience, drive sales and increase interaction with your content.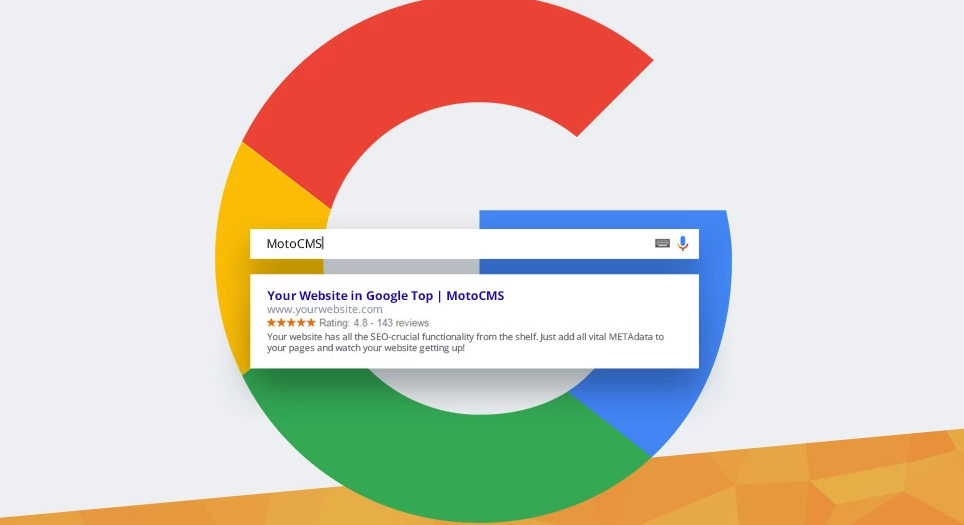 Social Media Widgets: Share Content in One Click
Social sharing has become quite important nowadays. It's undoubtedly one of the fastest ways to get your content noticeable. A website creator offers you pro tools for social media promotion. Bear in mind that social sharing is free advertising. Millions of people are actively using social networking sites all over the world. Your potential visitors and customers who may have never come across your content will learn about your website as soon as shares, likes and tweets start to increase. It will enlarge your audience and give your constant and new visitors an opportunity for sharing your content on social media and following your accounts.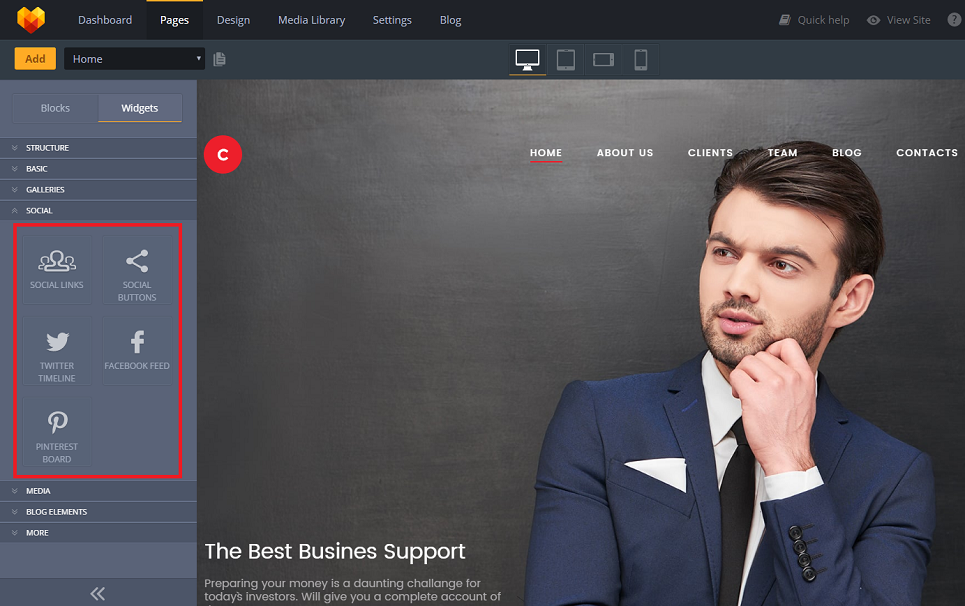 MailChimp: Save Your Time and Efforts
Email marketing is a powerful tool for promoting your website quicker and without additional efforts. A MailChimp functionality within your website will make it possible to create a subscription for your website and send your users various emails with promos, news and any other info you like. You will be able to build your own online audience. It will allow you to send out email campaigns to a list of email subscribers. MailChimp acts as a bridge between your website and your MailChimp account, connecting the two together. You have just to create your list of subscribers. If your list is too long and your visitors and customers are interested in different kinds of content or products, you may have several lists for separate purposes not to bother your subscribers for nothing.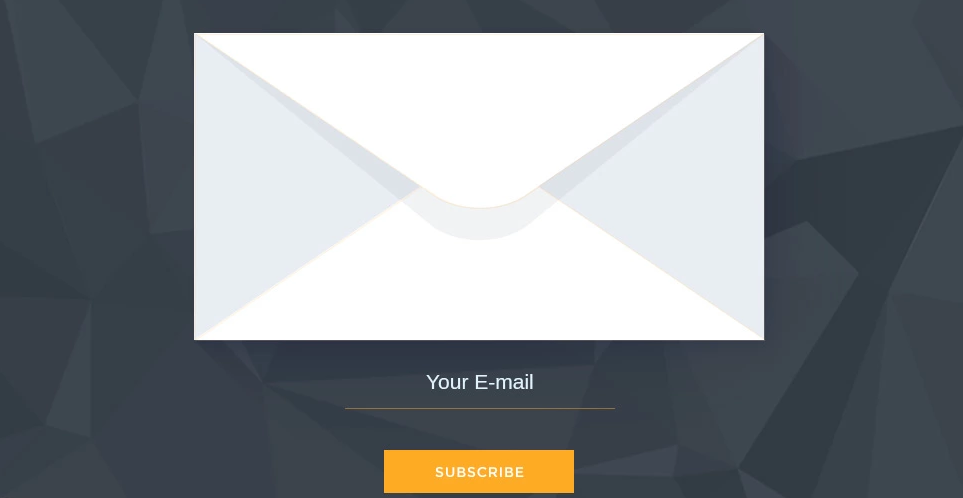 Google Analytics: Learn More about Your Customers
Do you really know your customers? It's not a piece of cake to predict your customers' behavior trends, but it's necessary when you are eager to promote your brand online. Google Analytics will help you keep track of all the traffic. You can find Google Analytics among other additional features in MotoCMS templates. It turns all the gathered data into insights about people and how they behave while using your website and helps to perform its meaningful analysis. Consequently you can immediately get a clear view of your customers and identify your most popular products. You can use this information to see what is and isn't working in your campaign. And finally decide if you are a top-of-table team at the moment or if it is high time for remarketing.

Blog Functionality: Keep Your Website Alive
Firstly, your own blog on your MotoCMS is an incredible means of sharing the latest news and the most important information with your visitors. A complete set of professional widgets and tools will allow you to express your ideas in full. Secondly, it will give you a chance to get instant personal feedback. It's of vital importance because any of your visitors (former, current or potential) will be able to read and respond to your posts immediately. Your only task is to keep your blog updated and informative.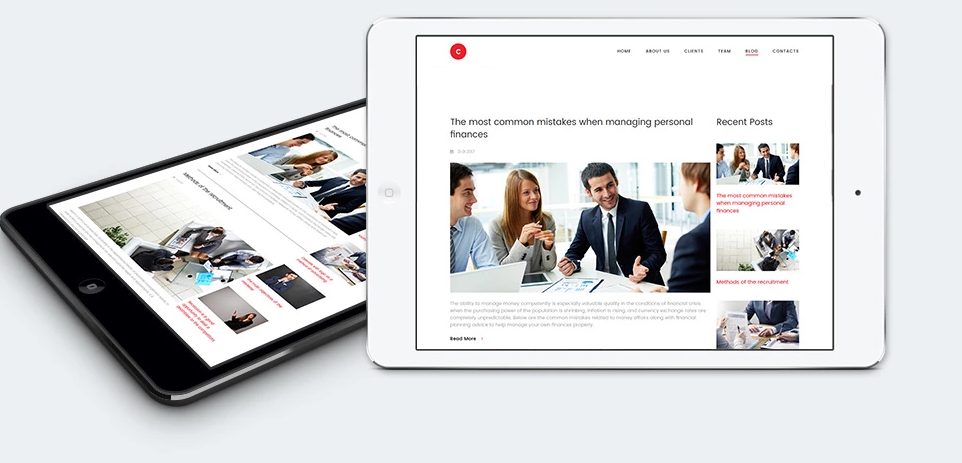 Start Promoting Your Online Brand with an Edgy Guide
Have you already decided to use MotoCMS? Or maybe you are afraid that you won't cope with the task by yourself? Throw away even a shadow of a doubt with a special free eBook – How to Build Online Brand from Scratch. It is a unique helpful guide which will pave you the way for a speedy resolution to any problem and in less than no time clarify each detail of the process.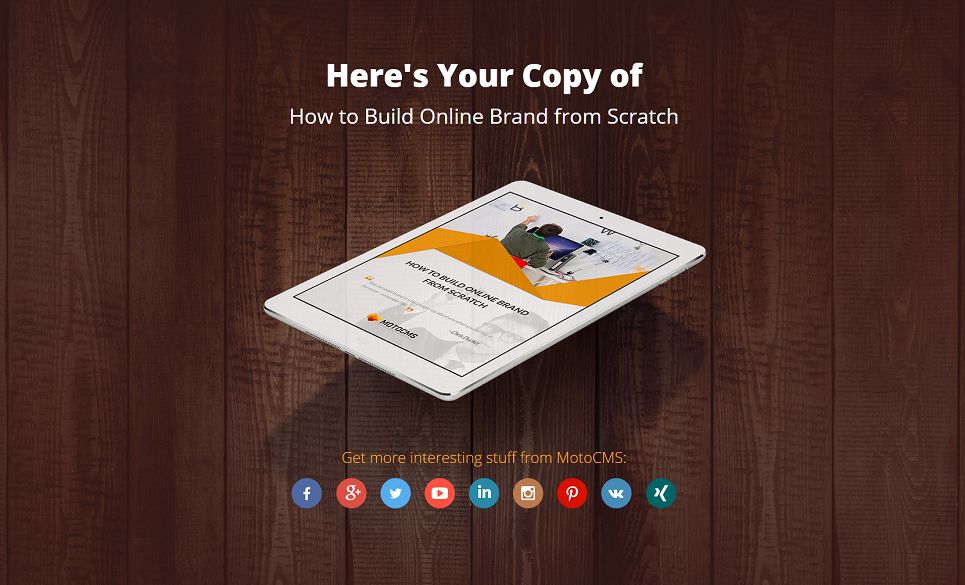 The eBook will teach you the ABC of creating your own website without third-party specialists and shows you the opportunities for the further development. Is it possible to avoid mistakes and create the marketing strategy that guarantees your business a better life? Surely. Should you hire a web designer or learn programming languages? There's no need to do it anymore. You will be able to create your website by yourself with no coding and find out 7 ingredients to make your online brand truly original. Do you know the essentials of digital marketing? You will get acquainted with the basics of social media, SEO, email and content marketing and be ready to start your online promotion.