Some good news crossing the wire for Vivvo and Newscurve founder, Boris Krstovic (interview). His company, Newscurve, has been acquired by the Neodata group. For those who are unaware, Newscurve is an excellent content analysis tool that has been on the market for almost a year now.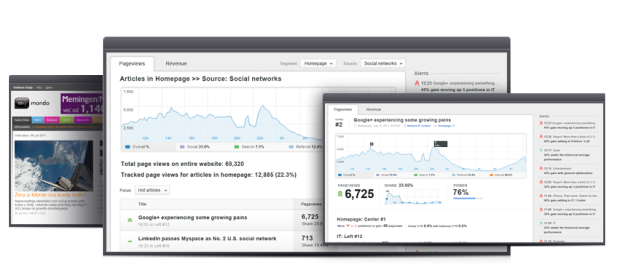 Developed as a decision support analytics platform for publishers, it allows editors to promote and demote content within a small window of time. Using real-time and social media analytics, the goal of the platform is to help increase the performance of content.
"Neodata Group is the ideal organization to expand and leverage the Newscurve technology. They share our passion for innovation, so we're absolutely thrilled with the opportunities that this relationship will create," said Newscurve founder Boris Krstovic. "This is a great time to be a Newscurve customer. With our complementary strengths and Neodata's global capabilities, we provide clients with the broadest range of technology-integrated solutions for the newsroom and the online publishing industry."
CMS Critic congratulates Mr. Krstovic and the rest of the Newscurve team on this acquisition and we're excited to see what the future holds for this excellent platform.
Source: http://www.newscurve.com