OpenText, the Canada-based business software giant, just acquired a suite of customer experience management products from HP.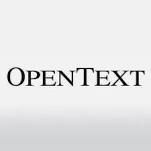 They already offer enterprise-grade content management solutions, big data analytics, digital asset management, and plenty more.
HP TeamSite & Co
OpenText spent $170 million on a number of products from HP.
These include; HP TeamSite, a web content management tool left over from the purchase of Interwoven, HP MediaBin, a digital asset management solution, HP Qfiniti, a workforce optimization solution for enterprise contact center management, as well as HP Explore, HP Aurasma, and HP Optimost.
The products all come from the HP Engage line, which has been up-in-the-air, so to speak, ever since HP split into two companies in 2015.
Although there are plenty of side dishes, it's fair to say that TeamSite is the main course. It's a highly functional CMS and CEM hybrid, and it will be interesting to see how OpenText handle it going forward.
A Bit of a Bargain?
Since these products were never really given a home after HP's split in 2015, it's pretty clear that they always intended to sell.
It also seems that, perhaps because of HP's eagerness to sell, OpenText has bagged themselves a bargain. This becomes apparent when you consider that SiteCore recently accepted over $1bn for a majority stake in its software from EQT, a private investment firm.
According to OpenText's press release, the financials work out quite nicely for them indeed:
"The Customer Experience software business being acquired is expected to generate between $85m and $95m of annualized revenues, be immediately accretive and be on the OpenText operating model within the first 12 months after closing."
In terms of how they will implement their newly acquired products, OpenText will likely use them to complement their existing software portfolio, particularly its Customer Experience Management and Cloud offerings.
But as I mentioned earlier, it will be interesting to see exactly how that happens.
Visit our OpenText hub on our CMS Directory for more information.