Optimizely, one of the world's leading platforms for website optimization and customer experience refining, has just announced "Optimizely Personalization".
Launched five years ago by two former Google product managers, Optimizely's goal has always been to make A/B testing and actionable data accessible to everyone in the business world.

Optimizely offers a totally free to use avenue into optimization, yet also caters for some of the world's biggest brands, including Sony and Microsoft.
With over 7,000 businesses already aided in that regard, Optimizely are now turning their focus towards the latest marketing trend; Personalization.
Introducing Optimizely Personalization
Built on Optimizely's Experience Optimization Platform, this new product is designed to help businesses deliver personalized experiences across their web and mobile presence.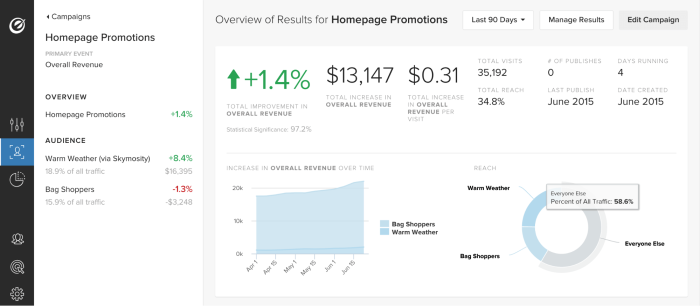 In a nutshell, Optimizely Personalization lets marketers:
Discover meaningful audiences to help generate hypotheses for personalizing.
Target visitors in real time based on the actions they take on your site as well as what you know about them from other data sources.
Create compelling experiences tailored to each audience that work on your web and mobile site with an elegant workflow.
Measure the impact of the changes you're making for every audience, backed by Optimizely's impressive Stats Engine.
Optimizely Personalization is now in private beta, and has been given a general release date for Fall 2015.
To learn more about Optimizely Personalization, check out their official blog announcement.
You can also get started on your own Optimizely experiments for free, via their website.