Percussion Software, a leading provider of Web Content Management (WCM) products, today announced the general availability of Percussion CM1 Version 2, the industry's first pure WCM product that provides users with full WCM functionality delivered as an easily upgradeable product in a cost-effective package. Percussion CM1 Version 2 features comprehensive new social engagement capabilities, including advanced blogging functionality, improved content reuse, sharing and commenting capabilities, new cloud deployment options, and new ways to deploy sites faster. With Percussion CM1 Version 2 organizations have unmatched power and control over their online content strategy, improving their ability to broaden reach, enrich social engagement with customers, and maximize revenue opportunities.
Productizing Web Content Management
Recently named a "2011 Trend Setting Product" by KM World Magazine, Percussion's CM1 Version 2 represents a breakthrough in Web Content Management (WCM). Whereas all other WCM "products" are in fact technology platforms on which the customer or a third party services firm must build their own custom WCM application, Percussion CM1 Version 2 is different. Percussion productizes the actual WCM application itself, enabling rapid deployment of sites and web channels through pre-built Widgets and Gadgets.  This enables organizations to eliminate the reliance on costly third party consulting services firms to build these core features during the initial roll out, and for the ongoing deployment of new features and upgrades. Its significant advance in user-interface design makes it possible for users to take control of their WCM initiatives while maintaining the flexibility to address "What's Next" on the web.
Through its unique drag-and-drop interface, CM1 Version 2 enables users to create, launch, and maintain sophisticated web sites with unmatched simplicity and at lower cost.  Users can easily make any kind of edit or change—such as creating new templates, modifying page layouts, integrating social content, or embedding third-party web applications.  By empowering the user, organizations can make the vast majority of required ongoing updates and changes to the site on their own, reducing their reliance on time-strapped internal technology teams or costly external services providers.
"In our research, we have found that many organizations continue to struggle with even the most basic components of web content management.  And yet the explosion of channels for customer interaction online is putting tremendous pressure on those same organizations to do more online, faster than ever before," said Scott Liewehr, Lead Analyst, Web Content Management, Outsell's Gilbane Services.  "Companies are demanding that WCM providers such as Percussion improve the content management experience by delivering advanced functionality, packaged in a simple, user-centric model, together with the freedom and flexibility to be ready to move at web speed."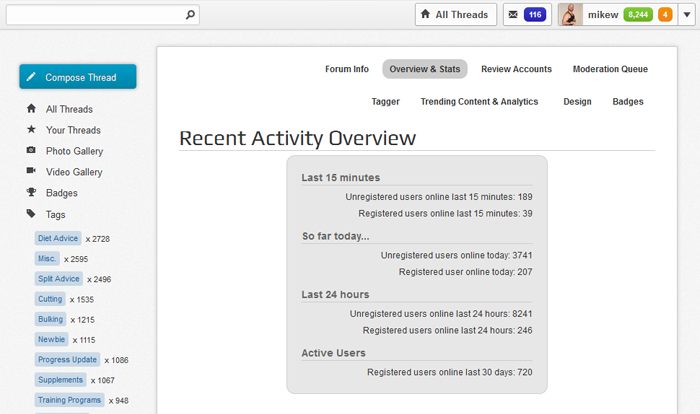 New in Percussion CM1 Version 2
Percussion CM1 Version 2 is built upon the same server architecture as Percussion's CM System and features numerous advancements that enable the product to scale to meet the requirements of larger sites with more users.  In addition, key new social engagement features include:
Integrated Blogging Functionality
Blogs have become a central component of content marketing strategies because of their ability to draw new social traffic into existing site content. Stand-alone blog platforms, however, are disconnected from the organization's overall content platform limiting the ability of marketers to wrap blog posts with site content and cross links, which ultimately undermines the effectiveness of the blog as a marketing tool. Percussion CM1 Version 2 provides advanced blogging functionality from within the WCM to enable wider re-use of site content and rich cross linking with the blog, as well as more complete analytics from the CM1 Dashboard. Users no longer need to access different systems and can easily incorporate site content into the blog, and blog content into the site or other online channels to maximize content engagement.
Improved Content Reuse
Percussion CM1 Version 2 enables marketers to better structure and reuse information by extending the concept of content tags and categories across all pages on the site. Dynamic indexing capabilities ensure real-time updating of tag and category widgets, exposing new tagged or categorized content as it's published automatically.  Advanced RSS functionality drives better connection to subscribers and social platforms such as Facebook, or Google+.
Enhanced Social Engagement via Comments and Likes
Deepening engagement with site visitors throughout their time on the site is a critical goal of every web marketer. Percussion CM1 Version 2 adds commenting functionality to every page under site management. Further, a new "Like" capability allows visitors to rate content, giving visitors the ability to engage directly on the site without connecting to an external community.
Cloud Ready
Percussion has launched Cloud-based evaluations of Percussion CM1 Version 2. These evaluations allow interested prospects to experience the products award-winning user experience and functionality to see for themselves how easy WCM should be.  Additionally, it is now even easier for clients to publish content to a Cloud-based delivery tier, or deploy Percussion CM1 Version 2 in the cloud.
Premium Support to Deploy Faster
To help users deploy their site on Percussion CM1 Version 2 as quickly as possible, Percussion has introduced Administrator Training and Premium Support.  Included at no charge for the first 90 days after purchase, Premium Support provides users with unlimited access to Percussion experts who are available to answer questions ranging from best practices to situational training and how-to's.  This ensures customers are able to deploy their site in a minimal amount of time, often in just a few weeks.
Because Percussion CM1 Version 2 is built as a product, customers will themselves have the ability to easily upgrade as new widgets and gadgets become available without fear of breaking complex customizations or custom code built at the time of deployment. New features will generally be made available every four to six weeks.
"The promise of WCM has remained elusive for far too long. Percussion is on a mission to bring this promise to the market by productizing web content management and fundamentally transforming how organizations deploy and upgrade their WCM solutions," said Joseph Wykes, president, Percussion Software.  "Percussion CM1 Version 2 is a key component of this strategy by delivering core WCM functionality as a cost-effective product out of the box, without requiring our customers to perform costly, un-upgradeable customizations to achieve their business objectives. Packaging WCM as a true product ensures that users have greater control over their web strategy while maintaining the flexibility to address whatever comes next on the web."
Pricing and Availability
Starting at just $20,000 for product license and a $5,000 annual subscription covering upgrades and maintenance, Percussion CM1 Version 2 provides substantial value for your WCM needs. Percussion CM1 Version 2 is available immediately for purchase by contacting Percussion directly.
Percussion will be demonstrating Percussion CM1 Version 2 at the Inbound Marketing Summit in Boston, September 14 and 15, 2011, and celebrating at a launch party on the evening of September 14th. To attend, register at http://www.percussion.com/tequilamoonrise.
To Learn more about how Percussion is productizing WCM visit http://www.percussion.com/freedom