Pikock – a website builder that lets you create and animate your responsive website without any coding skills – has just released a brand new Drag-and-Drop editor.
Founded in Paris in 2012, Pikock have recently been working hard to improve their relatively young platform.
In fact, just a few weeks ago, Pikock released their one-of-a-kind Layout Slider, which enables you to build web pages with the hep of a carousel-like interface. 
Now though, Pikock have added to their user-friendly platform with drag-and-drop capabilities. Also, they have introduced a "page versioning" feature, allowing you to preview different page types. 
Drag, Drop, Slide and Preview
Pikock's drag-and-drop editor works just like any other similar system, allowing you to pick up page elements from the editor sidebar, and drag them into place on your web page. 
Such elements include galleries, videos, Google Maps, forms and so forth.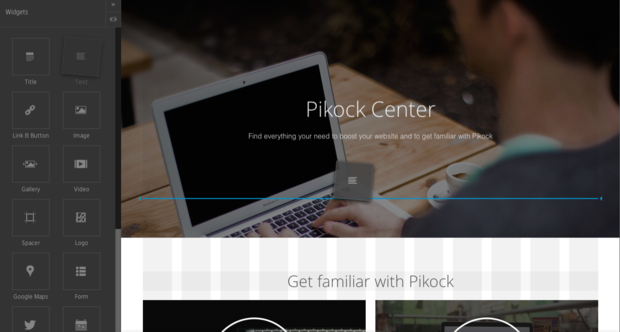 When moving elements into place, a Blue line will indicate that the move is valid, whilst a red line indicated that the move is invalid.  
Furthermore, Pikock's Page Versioning feature allows you to create a page, choose to create multiple versions of it, and the publish the one you prefer most.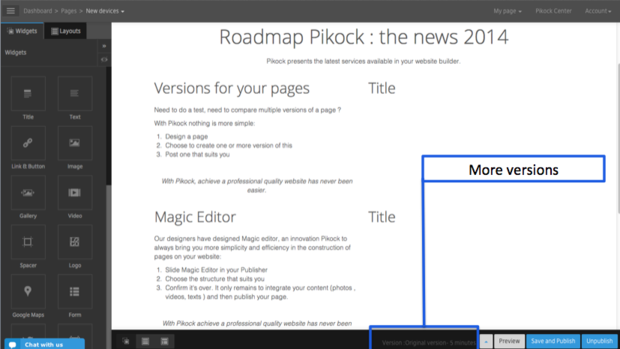 Along with Pikock's layout slider, these new features will fit nicely together to make up quite a unique website builder. After all, there isn't a great deal of mind blowing innovation in the website building market at the moment, so it's nice to see Pikock trying their level best to be different without skipping the essentials.
To find out more about Pikock and to sign up for a free trial, visit their  official website.