First emerging in the early 1980's, online discussion boards have remained a vital part of the Internet's social dimension.
Forums act as the centrepiece for almost every online community, providing a platform for people to share knowledge, make friends, and explore ideas.
Successful forums are busy, attract members organically, and produce contributors who become familiar faces, giving the community its very own identity. Unsurprisingly, the main ingredient for such a successful forum is often the platform it's built upon.
The cloud-based forum platform, PlushForums, is a new player in what is now a matured game. Aimed primarily at businesses and large organizations, its mission is to be the driving force behind such successful communities in a more professional setting.
Founded in 2014 by London-based Adrian Flitcroft, PlushForums is a commercial fork of Vanilla Forums, describing itself as, "simple, polished and engaging". 
I guess that's my cue to find out exactly how true that is.
Initial Thoughts
My reviews always begin at the homepage of the vendor, and this review is no different.
Through its website, PlushForums presents itself elegantly. A slider on the home page allows you to toggle between PlusForums two styling options – "Flat" and "Plush".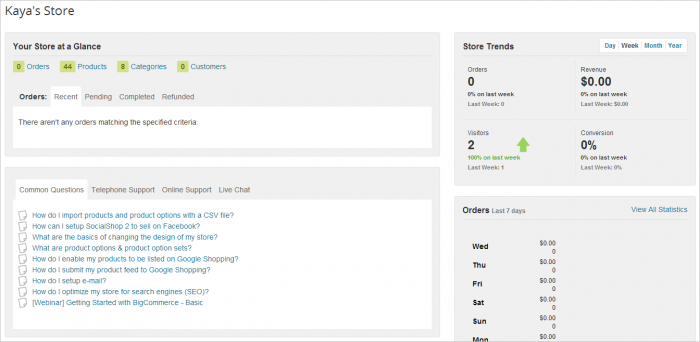 The website also lays out the platform's features neatly, ensuring they are easy to understand. 
I certainly felt like I was browsing through the website of a premium product, and as always, I was hoping to continue feeling that way as I moved on to PlushForums itself.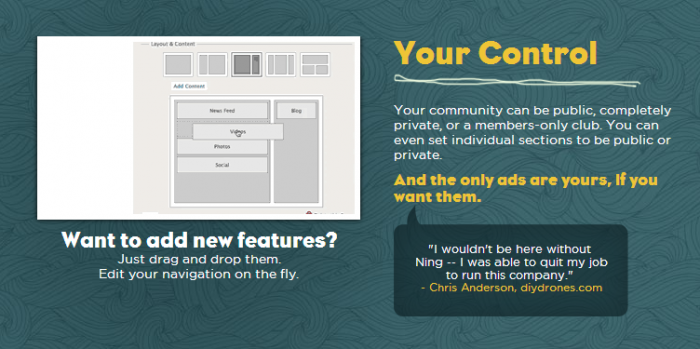 I also managed to speak with the founder, Adrian Flitcroft. He spoke in passionate detail about his software, and also gave me an insight into why he created PlushForums in the first place:
"We've seen loads of complex intranet CMS' and social networks fail to get any traction amongst employees. We think the traditional Internet forum is the perfect way to solve this problem. It's just the best way to organise information and engage in proper discussion. 

So we're inspired by the traditional forum, but we want to make it appealing to the average end user, who isn't familiar with forum culture. This means dispensing with some of the conventions common to the traditional forum."
Feature Overview
Before I delve into my experience with PlushForums, I think now would be a good time to tell you more about the product and its features.
After browsing their website, talking to Adrian, and exploring the software for myself, I began to see that PlushForums had a lot to offer beyond good looks. Here's an overview:
Sleek, user friendly and re-brandable design.
Paid subscription service available.
Real-time discussions (no need to refresh pages) & live notifications when users @mention each other.
Custom profiles, member directories and private messaging.
Integrated blog.
Built-in feedback/reputation system in the form of post liking to reward positive contributions.
Rich media like images, polls, videos and Tweets can easily be embedded into posts.
Comprehensive & flexible search functionality.
A hashtagging system links seamlessly with the search function.
Responsive to mobile devices.
To get a deeper insight into these features, plus a look at even more of what PlushForums has to offer, check out the  PlushForums features page.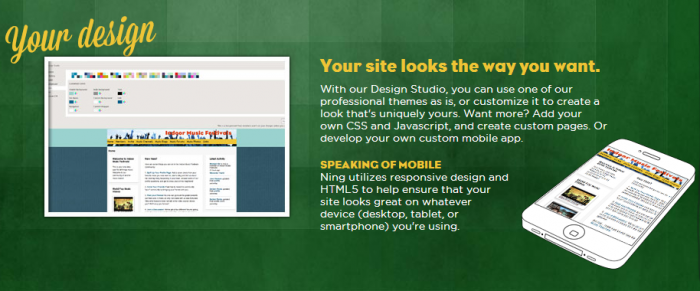 The fact that PlushForums offers an integrated blog right out of the box is worth noting. Certainly, for organizations looking to increase and share actionable knowledge within their ranks, blogging will come as a handy feature. 
Hashtags and @mentions along with real-time updating also makes PlushForums a modern forum platform, which I believe to be a hybrid between a traditional forum, a chat room and a social network. I'll go into these features, and others, later on in the review.
The Front End
Thankfully, that premium-product feeling I got from the PlushForums website didn't leave when I first visited the front end of the platform.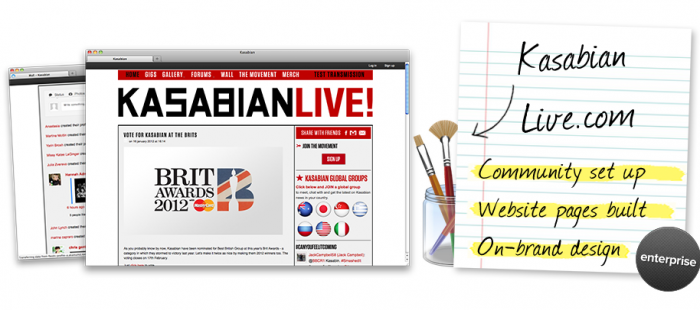 PlushForums, on top of its long list of features, looks fantastic. Both the forum interface and the integrated blog look simple, yet professional, and that extends to all areas of the community.
Sidebar menus and top menus are neat and modern, message notifications look cool, and the vital button of "Start a New Discussion" is well placed on the page, just below forum mentions, comments and private discussions. Everything looks the part.


Speaking of pages and section, PlushForums' front end has a lot of different areas to discover. So, let's get started.
Forum
The forum is where all the action happens. 
PlushForums looks and feels like a traditional forum once you open up a thread, but with some contemporary extras thrown in. Rich media like images and videos can be embedded, files can be attached to posts, polls can be made and so on. More importantly though, it all looks great. 

When it comes to starting your own thread, you just have to click "Start a New Discussion". This brings up the editor, which allows you to enter a title, choose a forum category, make it a poll, blog or announcement, and of course, add the body of the post via the text editor.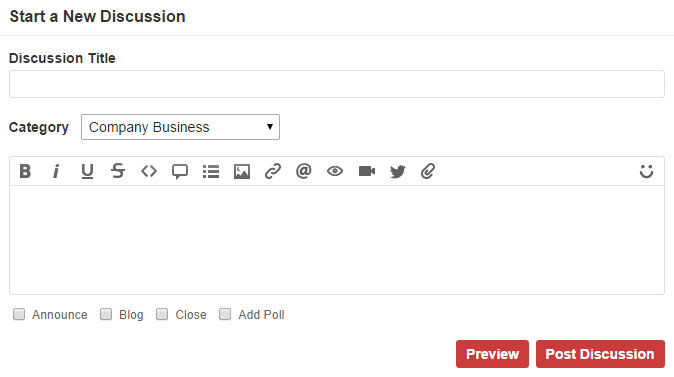 This same text editor appears when you want to reply to any threads too. It's easy on the eyes, but offered quite a few handy options. Alongside the usual text formatting stuff, you have the ability to enter code snippets, lists, images, links, hidden text, Tweets, Videos and attachments. 
What's more is, it all works quickly and seamlessly. I had no trouble uploading files, or embedding tweets. In fact, the latter only requires you to use the tweet link, with no code necessary.
Blog
Companies considering PlushForums will be happy to hear that there is an integrated blog.
On top of the forum itself, a blog could be used by employers and/or staff to promote further knowledge, share news or simply to ignite discussion. 

The blog page can be accessed easily from the top menu, with blog posts looking like larger forum posts. Users can choose to publish their discussion as a blog in the editor, which will trigger their profile to be listed on the blog sidebar as an author.
Members
PlushForums makes it easy for members to find and befriend each other. One of the ways it does this, is through the "Members" page, found on the top menu.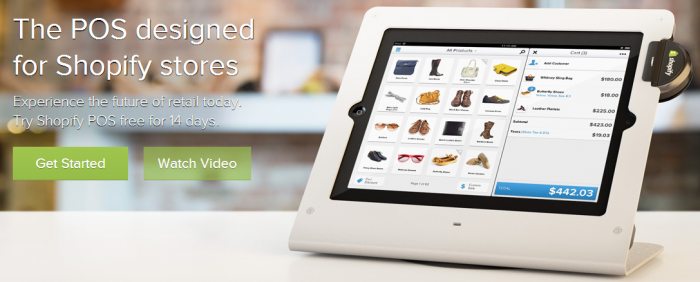 Here, you can browse through registered members in a grid, sort members by name, join date, online status, and more. A simple, but useful page.
However, it would be nice to see the "Follow User" and "Send Message" buttons appear with each profile on the Members page, for ease of use. Unfortunately these two buttons only appear once you enter each user profile. Speaking of which…
User Profiles
Each registered member gets his or her own user profile. It displays an editable bio, location, email (which you can hide if you prefer), and a whole bunch of other useful information for other members to see.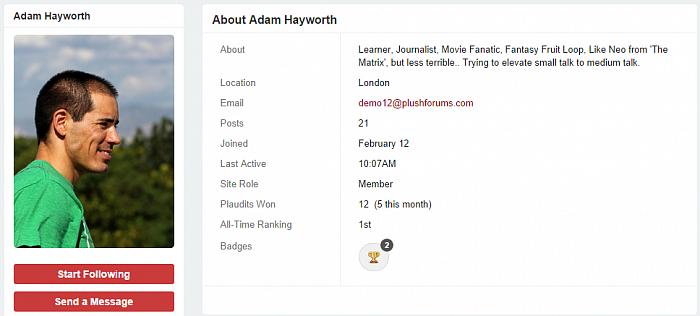 When viewing somebody else's profile, you can follow them, which notifies you of their future posts, or private message them – which is a feature I will touch on later on in this review.
Additionally, admins can customize user profiles by adding fields like "Phone Extensions", "Job Title", or anything else that might be relevant.
All in all, user profiles are pretty slick, and offer everything they should. 
Search
The search function was something Adrian Flintcroft spoke of in detail, and I can see why. 

Typing in "wolf" into the search bar brings up relevant discussions, as well as "Mike Wolf", an existing member. Clicking on the user will bring up his profile, but clicking the other result brings up an even more detailed results page.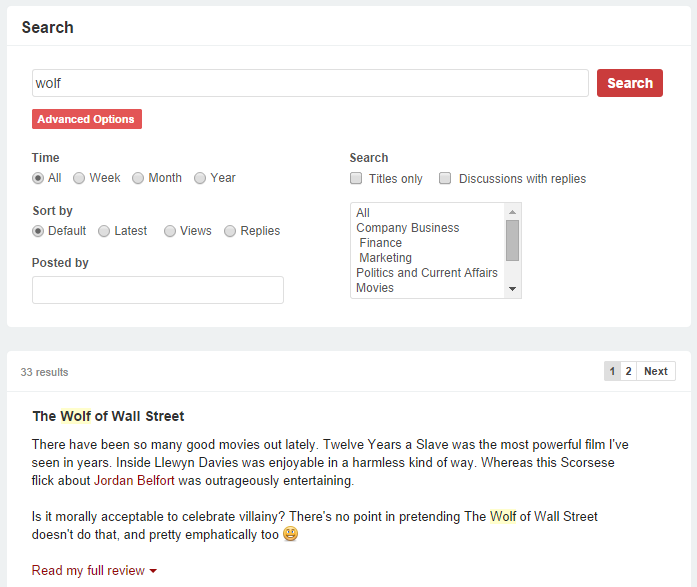 The results page displays a list of relevant threads, categories and blogs, allowing you to sift through them. To make that process easier, advanced options allow you to filter results by time, popularity, and so forth. You can even choose to view results only from a particular user. 
What's more is, any hashtags used in the forums automatically links up with the search function, just like on Twitter.
PlushForums' search function is pretty damn comprehensive, and in a professional environment, that's precisely what you need. 
The Admin Panel
Navigating from the PlushForum front end to the admin panel is a bit of a shock to the system. Plush, it is not.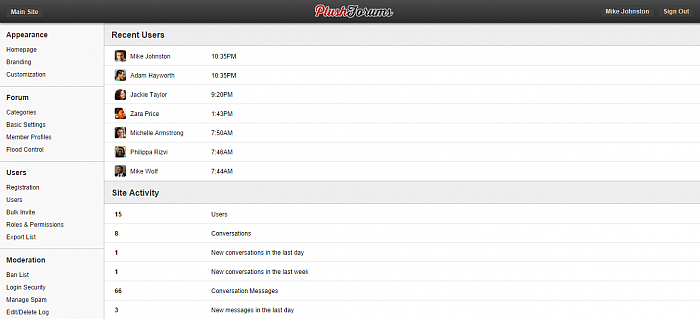 It's not ugly by any stretch of the imagination, but it's hardly up to the standard set by the front end. I'd also note that the link to the admin panel (titled "Dashboard") is tucked away deep in the left-hand sidebar menu. I'm sure forum owners would rather see a more prominent button higher up the page.
Having said that all of that, functionality wise, it does its job perfectly.
The menu stretching down the left-hand side offers the admin everything he needs to run a successful online community. So, let's take a look at the main sections of the admin panel.
Appearance
First up, is the Appearance section. 
Here, you can configure which content to display on the homepage of your forum. It can be a list of all the latest discussions, a list of categories, blog posts or trending discussions.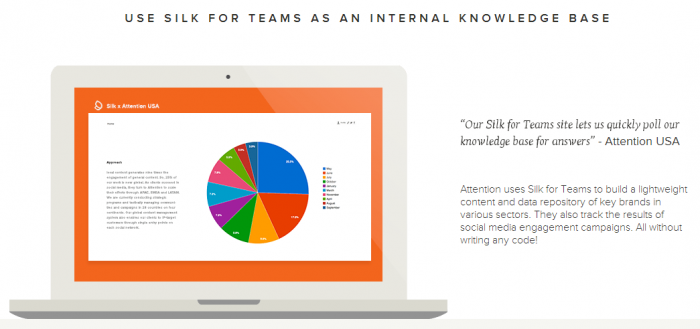 The Appearance section also allows you to brand the forum. You can upload logos, favicons, edit the site name, META description, and more.
Further branding and general customization can be done here too. Three set theme styles are given whilst a custom style can also be chosen, which allows you to customize colours, upload background images, and so forth.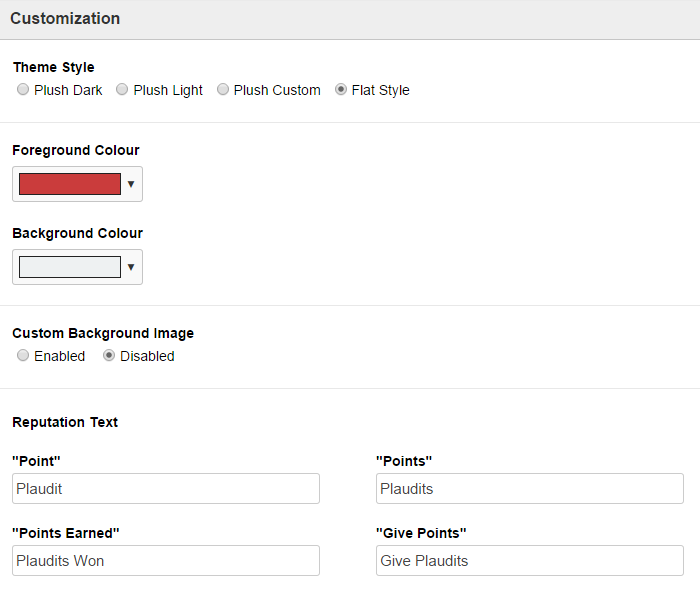 Three set themes plus a fully customizable one is a fair amount for a forum platform. More would be better of course, but the existing styles are sufficient. It's also nice to know that colours can easily be changed to match company logos, emphasis special occasions, and so on.
Forum
Next, is the forum settings. 
Here, you can add, edit and delete forum categories and sub-categories quite easily.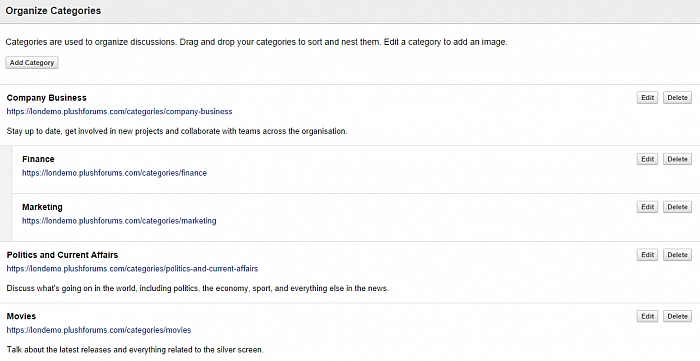 Other options like discussions per page and comments per page can be set, whilst you can also adjust the time it takes for PlushForums' comments to refresh. This ranges from every 5 seconds to every 5 minutes. 
Essentially, this allows you to maximise or minimize the "real-time updates". More regular refreshing means a more "live" feeling for the end user, but will could also cause some server implications for those on lower premium plans.

Furthermore, you can implement "Flood Control", which stops the same user from posting too many times in a short period of time. All standard, but vital options. 
Users
In the "Users" section, you can specify the registration methods offered to visitors. This includes closing registration altogether, granting access immediately, or limiting registrations to users who have been invited.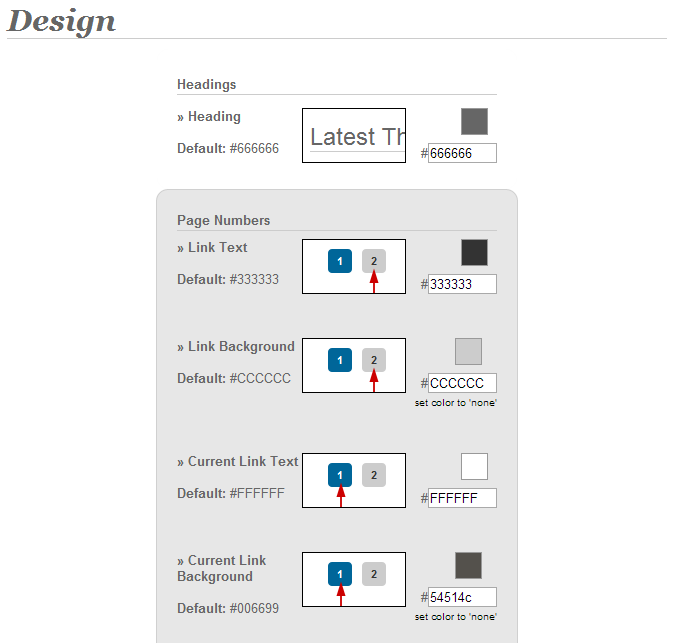 Bulk invites can be sent out, roles and permissions can be set for existing users and much more. 
All existing users can also be managed from this section. Users can be searched for and listed, where usernames, emails, roles, IP addresses and more are all displayed.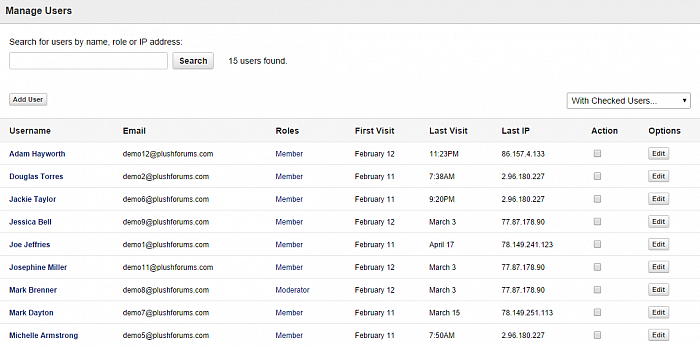 Using the member list, you can bulk ban, un-ban, set roles and more for any set number of users at once – which is useful.
Moderation
User and forum management is further extended by the admin panel's "Moderation" section.
It enables you to manage the edit/delete log, which is effectively an archive of everything deleted from the forums. You can opt to restore them, or delete them forever from the system.

Login attempt failures can be seen, spam can be managed, and ban lists can be created. So, there are plenty of moderation features here for admins to flex their authoritative muscles.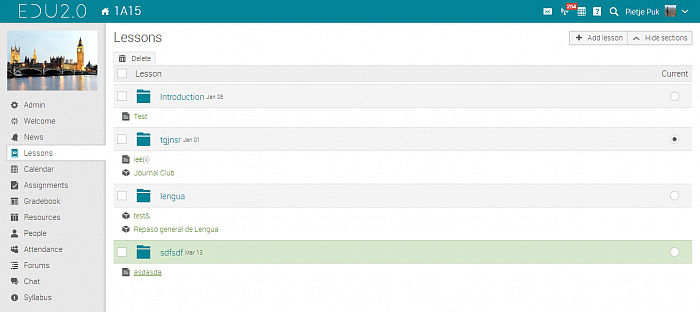 Settings
The "Settings" section also offers up some interesting options. 
Sign-up questions and answers can be set, which is a great way to block spambots from signing up, or perhaps to test the knowledge of would-be members on a certain topic.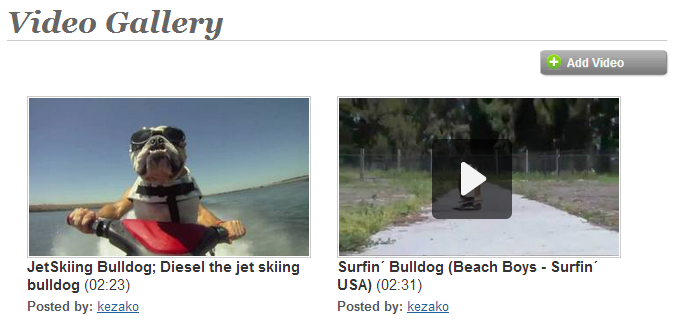 Other site features can be enabled and disabled here too, including the blog, comment auto-refreshing, and so on. A Google Analytics tracking code can also be inserted.
Plugins, which isn't something PlushForums shouts about on it website, can also be managed here. Akismet and HTML Pockets come pre-installed, whilst StopForumSpam is the only one pre-enabled.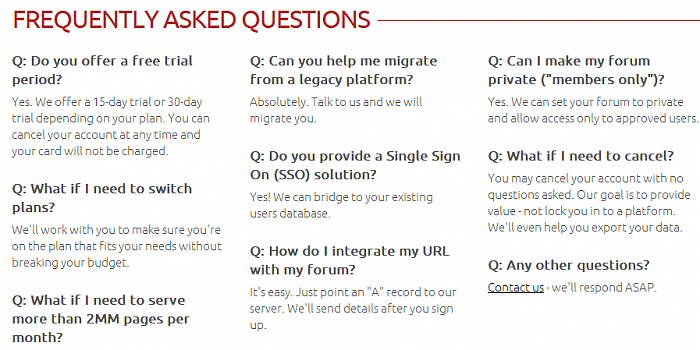 There doesn't seem to be any other plugins available for PlushForums, nor is there any documentation on these three existing ones, other than what you can see in the image above. They're certainly nice to have though.
Pages
To add more pages to PlushForums, you just need to head over to the "Pages" section in the admin panel. 
You can specify a page titles, URL, and then add whatever text/images you wish. It's a handy option, and would be useful for companies to set up instructional pages, forum rules, or any other page type.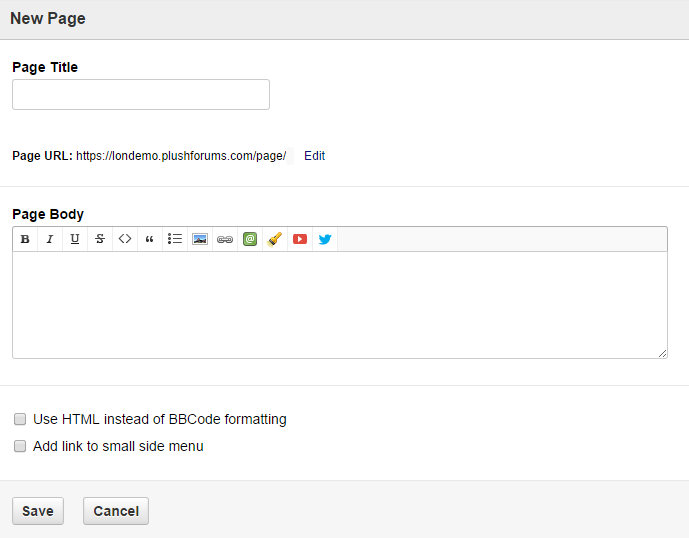 All existing pages can be listed and managed too which includes editing and deleting. There's nothing complicated about page creation, as PlushForums has kept things very simple, which is probably for the best.

Premium Accounts
Finally, the admin panel allows you to configure premium accounts, thanks to an integrated PayPal subscription feature.
Aimed at people who may wish to run online courses or specialist subscription newsletters, this is PlushForums' method of monetization.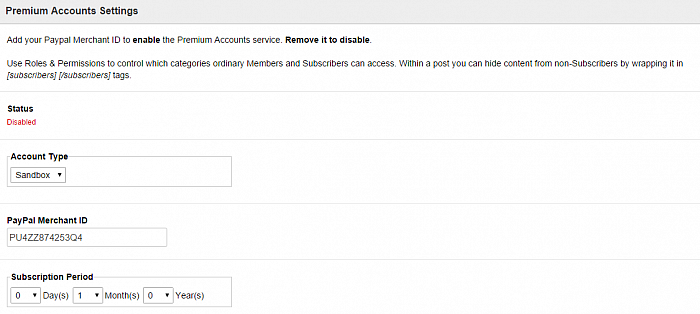 Thanks to a quick PayPal setup, you can monetize PlushForums with just a few clicks, without relying on advertising. All you need to do is enter your PayPal ID, set your pricing, and away you go.
And that's about it for the admin panel. It may not be as pretty as the front end, but it's just as efficient. 
Notable Extras
It's usually the little extras that make big differences, and PlushForums is no exception. I'm going to now take a look at the features that make it stand out as a forum platform. 
Hashtags, Intelligent Quoting, @Mentions & Real-time Updates
One of the first things I noticed about PlushForums, was the inclusion of hashtags and @mentions.
Hashtagging is a great way to further categorise posts. It links up with the search function too, so clicking on a hashtag will reveal all other forum posts using the same hashtag. 

@ mentions are also easy to do. They're a great way to grab somebodies attention, as the user will receive an instant notification whenever they are mentioned in this way. Along with threads updating themselves without the need to refresh the page, this all comes together to form the "real-time" atmosphere that PlushForums can offer. 

Another notable feature, is quoting. 
Every forum in existence makes use of a quote button, and so does PlushForums. But PlushForums also offers another, more efficient way to quote users.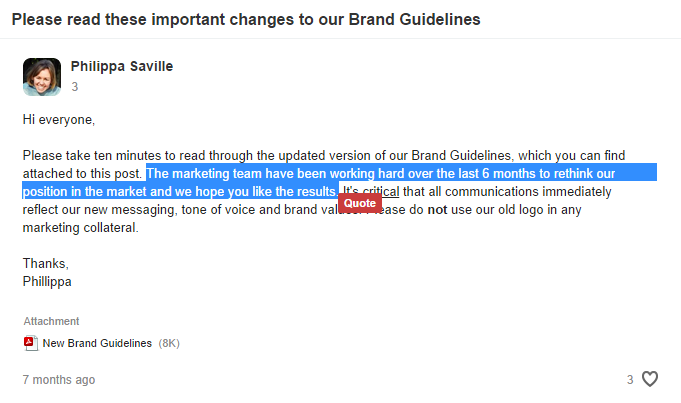 Instead of simply clicking a quote button, you can highlight the text you wish to quote, and then click "Quote". That's genius. 
That means that instead of seeing long posts being quoted time and time again, wasting page space, users can selectively and easily quote by highlighting the key points. I very much like that PlushForums were brave enough to change a traditional forum feature in order to improve it.
Reputation System
Reputation is a great way for users to identify positive contributors. 
On PlushForums, if you like a post, you can simply click the small heart icon in the bottom right-hand corner. 


This adds "Plaudits" to the user in question. 
These Plaudits (the name of which can be changed in the admin panel), are tallied up automatically, and displayed on the forums sidebar, showcasing users with the highest reputation.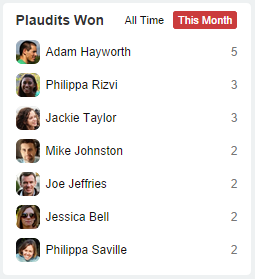 If you ask me, that's some pretty effective motivation for users to post helpful things and help eachother out. The Plaudits table, which displays points both by month and by total, will naturally become a mini-competition within the forum. 
It's a type of gamification, and it's been implemented brilliantly.
Private Messaging, Monetization & More
Sometimes, discussions need to happen behind closed doors, and PlushForums makes room for that.
You can send a private message to any users by visiting their profile. They will receive a notification, and there is no limit to characters or discussion length. 

Furthermore, PlushForums also offers another way to monetize via banner ads integrated into discussions, a"Night Vision Mode" for browsing at night, and further pages like the "Trending", "Following" and "Most Viewed" page, which allows users to browse discussions differently.
Getting Help
Support isn't exactly the forte of PlushForums, but it doesn't leave you totally in the dark either.
There are some fairly good FAQ pages located on the website, along with a handy "Getting Started" instructional guide.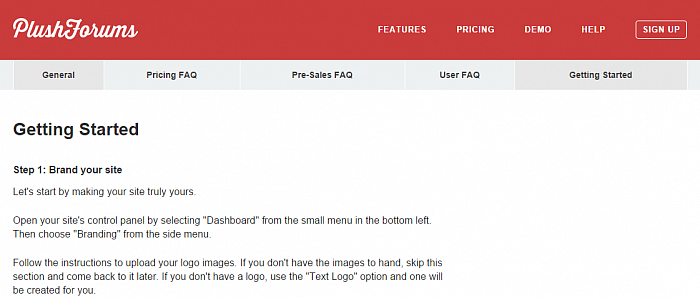 But it's not exactly extensive, and if you run into any serious trouble, the only point of contact is through Twitter or Email. 
However, in its defence, PlushForums is a very new product, and so support requests will likely be small enough for the PlushForums team to handle via email for now. But still, more documentation is definitely needed, and a proper support system will need to be set up if more customers are to be accommodated.
Pricing
PlushForums has six plans, but only one is currently priced. Higher plans require you to get in touch with the PlushForums team.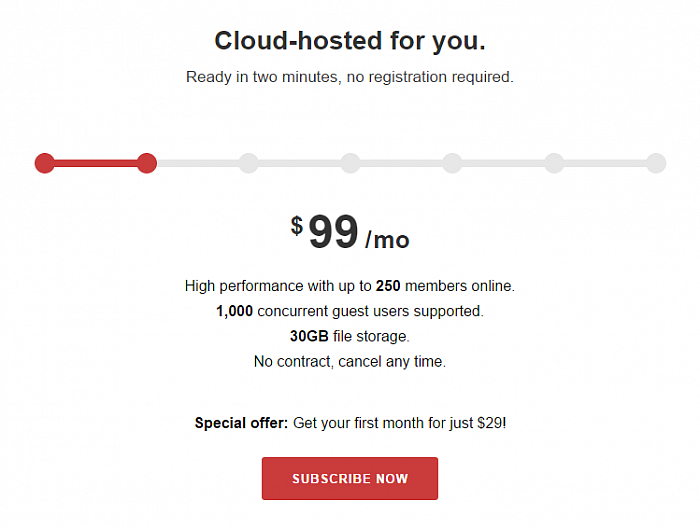 The lowest plan is $99 per month, which is the same price offered by the lowest plans of VanillaForums.com and NinjaPost.
I have previously aired my views concerning the prices for VanillaForums.com and NinjaPost, stating that both should offer a stripped down version of their lowest existing plan, in order to accommodate startups with limited cashflow. I am of course, talking about an option besides VanillaForums.org, a free, open source option. 
Naturally, I now extend this humble request to PlushForums – particularly as they offer no free trial period. 
However, PlushForums makes it clear that businesses and large organizations looking to build in-house communities are their target market. PlushForums' prices therefore, don't reflect the needs of those looking to use a forum community as a primary source of income. Which is fair enough.
Plus, it's worth noting that although PlushForums may start at the same price as VanillaForums.com, it out-does the scope of the latter's starter plan. Vanilla Forums' $99 plan is limited to 100k pageviews per month, whereas PlushForums' starter plan is unlimited in terms of pageviews, members and staff accounts. It also has sufficient capacity to deliver more than the 300k pageviews per month. 
The Verdict
So, is PlushForums as simple, polished an engaging as it claims to be? Absolutely.  
As far as looks go, PlushForums lives up to its name. All sections of the forum, blog and other pages, look, well, plush. 
But PlushForums is more than just a pretty face. Functionality wise, it offers every time-tested forum feature needed to build a successful community, whilst also delivering modern features like real-time notifications, @ mentions, hashtags and a solid mobile experience.
User profiles, reputation, blogging, private messaging and real real-time updates are enough to bring any group of people together – especially those working in a professional environment. 
PlushForums' search function is also something worth revisiting. It's lightning fast, yet incredibly comprehensive. Plus, it's simple enough to accommodate even forum newbies. 
When it comes to support and pricing, PlushForums could certainly improve, whilst the admin panel definitely needs a face lift. Other than that though, it's a solid forum solution.
Here are some pros and cons to help you weigh up what PlushForums has to offer.
Pros
PlushForums is one of the best looking forum platforms on the market.
On top of looking good, it works well. PlushForums is user-friendly for both administrators and end users.
Cloud-hosting, Single Sign On, automatic backups and automatic updates.
Real-time updates to threads and instant notifications make for a more engaging user experience.
Tweets, images, videos, polls and documents can all be easily added to comments and blog posts.
Admins have a powerful admin panel with plenty of customization, management and moderation options.
Reputation points make for a good gamification feature.
Users are notified instantly about mentions and private messages.
PlushForums has a super, super search function with an integrated hashtag feature.
Countless features out of the box, including blog, private conversations, member directory, custom user profiles, comprehensive search and night vision mode. 
Monetization options include PayPal subscriptions for premium members and banner ads.
Fully responsive to mobile devices.
Cons
The admin panel's look and feel gives you a drop in quality when compared to the front end of PlushForums.
An expanded help/documentation/ticket/live chat section (or ideally, all of the above) needs to be set up.
PlushForums isn't cheap, nor does it come with a free trial period.
No integrated analytics/reporting.
Final Remarks
Previously, I mentioned the passionate detail Adrian Flitcroft went into when speaking about his product. I now know that it wasn't just for show. 
I found that same passion in the fine details of PlushForums, and I even found bravery in his decision to change the way traditional features (like quoting) work, in order to improve them. That's admirable.
PlushForums is pretty, easy to use, and has a set of features which are not only well crafted, but are also relevant for bringing about social cohesion within a business or organization. Plus, the detailed admin panel puts the admin in a position where he or she can really customize not just the appearance of PlushForums, but also the very way in which it works. 
Yes, there are some small drawbacks, but despite PlushForums' youth, I feel it's already a worthy competitor for existing forum platform power-houses.