There aren't normally a large number of sites providing premium Drupal themes, but we felt that we should help showcase some on a monthly basis in hopes that the number of participating sites increases. We personally feel there is a strong market for them and we'd love to see more advanced themes than the normal ones released on Drupal.org daily.
Here are the three new theme releases for April that we know of. Let us know if you are aware of others.
#1 – Stingray by Themeshark
Description:
It's a magazine theme similar to the customer favorite Galapagos and it's got everything you've come to expect from us and more: there's 11 custom regions, including two Feature blocks that are controlled by the Views module.   There's six different, vibrant color styles to choose from, and we've included support for CSS3 rounded
corners that can be switched on and off in the theme settings (supported by Firefox and Safari).

And, of course, most noticably we've incorporated a shiny new Dynamic Display Block.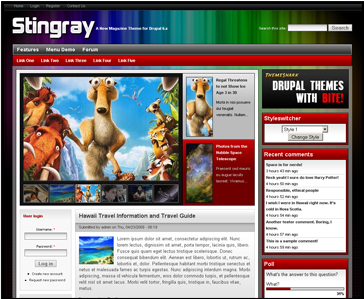 Website: http://www.themeshark.com/
#2 – Corporate Business by Jimmyme (Available at Themeforest)
Corporate Business is a nice slick Corporate theme (and one of the few available on Themeforest)
Features:
– Valid XHTML and CSS
– Tableless layout
– Fluid Content Boxes
– Works in all major browsers
– PNG fixes for IE
– Includes special styles to improve Drupal backend interface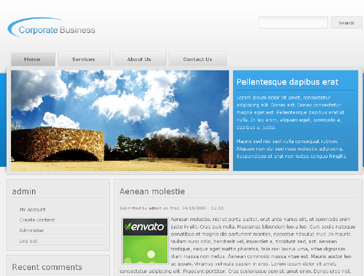 Website: https://www.cmscritic.comhttps://www.cmscritic.com/themeforestitem/corporate-business-drupal-theme/38601
#3 – Platino by forDrupal
Nice theme from forDrupal. Unfortunately, we think it's incredibly overpriced but some people might be willing to pay for it.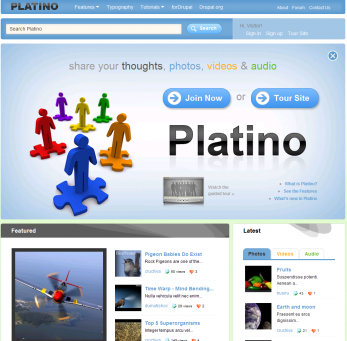 25 Regions
jQuery Menu (works without JS enabled)
Block Highlights
Drupal 6.x and Acquia
Workable as Administration theme
Professional Typography
Form Tooltips
Customize using Theme Settings
Tested in IE6/7/8, FF, Safari, Chrome, Opera
Fixed Layout
PSD file and Demo Site included