2014 was not just another year for Prestashop.
The eCommerce giant, which powers over 230,000 websites, took leaps towards becoming one of the most powerful and accessible online store solutions in existence. And that's no mean feat.
They did that by revamping their entire platform with Prestashop 1.6, before launching Prestashop Cloud, a totally free and cloud-based eCommerce solution.
Yes, you did read that correctly.
The launch of Prestashop Cloud was an exciting move by Prestashop at time time, it still is today, and it probably always will be. That's why I'll be focusing on it with this review.
Here's a video to kick things off.
https://www.youtube.com/watch?v=6KZLXokFnl8
Prestashop Cloud & Prestashop Download: The Difference
So what's the difference between Prestashop Download and Prestashop Cloud?
Well, not a lot, really. That's the beauty of it.
Prestashop Cloud gives you a quick, automatic installation, followed by totally free cloud hosting.
The only drawback is that Prestashop Cloud users don't have access to the source code or database, whereas Prestashop Download users do.
Other than that, it's the exact same product — both of which are free.
How Can PrestaShop Cloud Be Free?
It's hard to imagine such a comprehensive and cloud hosted platform being completely free, but Prestashop cloud really is just that. Free.
I'll let PrestaShop themselves explain how that's possible:
"PrestaShop Cloud and PrestaShop Download are entirely free and ready to support your ecommerce activities.
PrestaShop earns money through modules-specific features-you can add to your store using our marketplace, PrestaShop Addons (it's like the Apple Store for iPhone or the Play Store for Android)."
Initial Thoughts
If you are familiar with my reviews, you'll know that I start my journey as any customer or client would, which is with the vendor's website.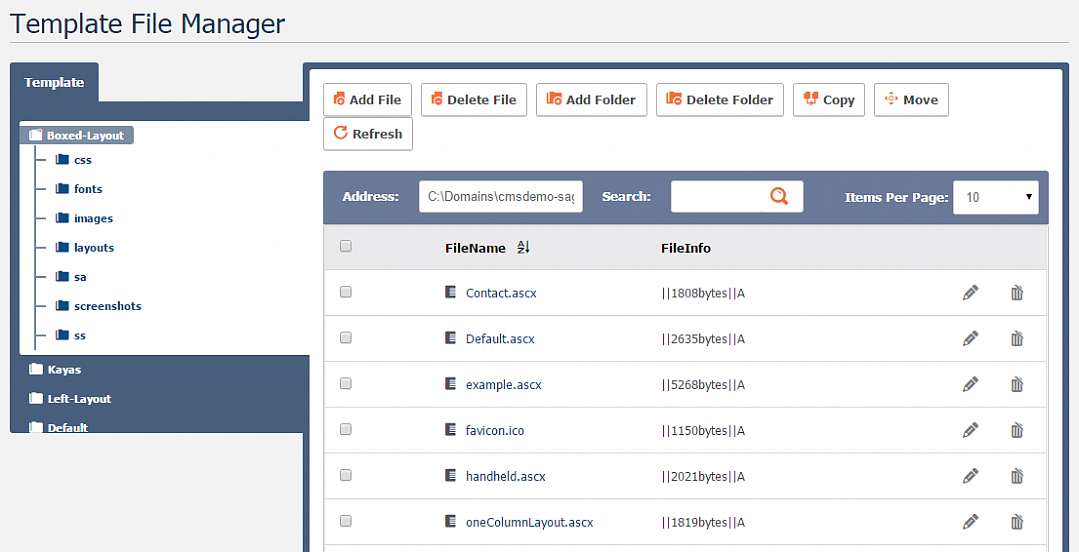 Prestashop's website (which was revamped along with the launch of Prestashop Cloud) is sleek and inviting.
The features of the platform are well laid out and simply explained, and that's accompanied by a live demo of the product, which anybody can quickly get into.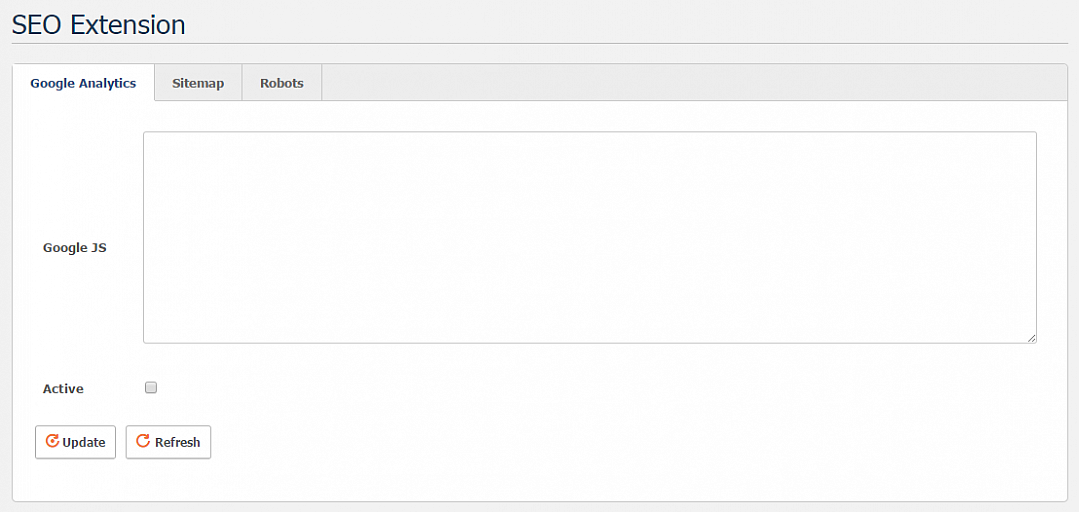 It's a shame more products don't offer such accessible live demos, as they do a great job of showing potential users the interface first hand.
Getting Started
It all starts with clicking "Cloud" on the Prestashop homepage.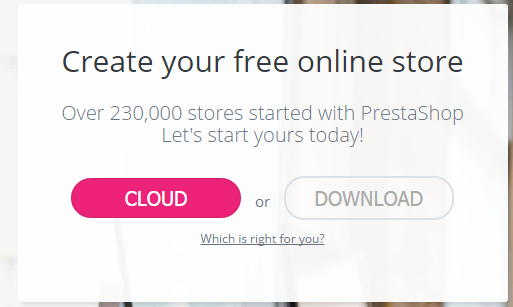 You can then type in your store's name, followed by your email address.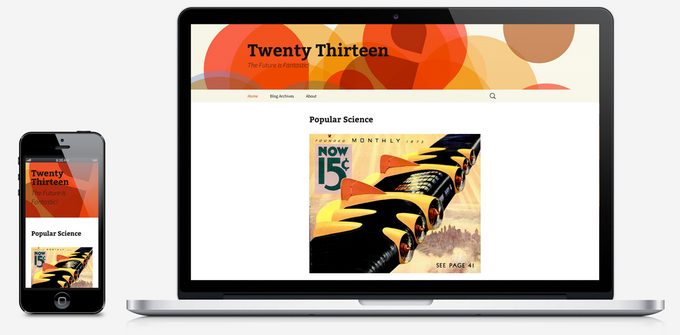 After that, you can configure your store's URL (which, by default, is your store name), along with your location and why you're using Prestashop. This includes "I am just trying Prestashop" and "I have a physical store".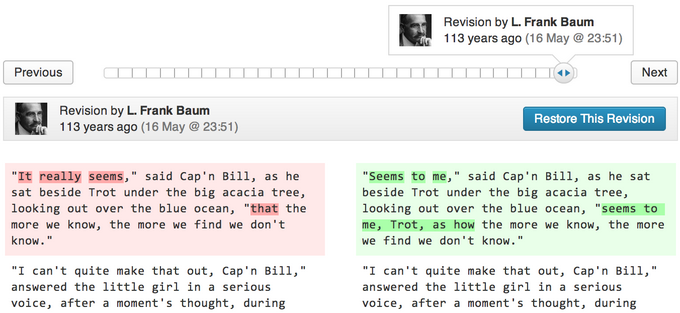 The final step asks you for your first and last name, as well as a password.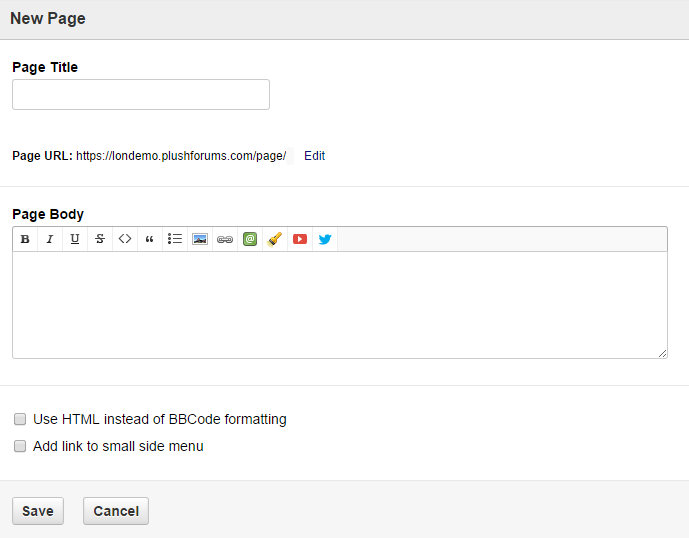 Now, the signup process isn't long or difficult. But it definitely could be made shorter and simpler.
I don't see why the user needs to specify what kind of customer they are using Prestashop. I also think that their location and full name could be configured later on within the Prestashop dashboard.
An email, store name and password should suffice at this stage.
Prestashop Cloud Dashboard
Once you get past signup, you'll be presented with your admin dashboard. Here, you can see all of the stores you have control of, along with a bunch of administrative options.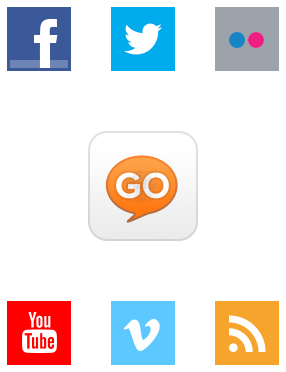 The dashboard enables you to configure the more technical stuff, like your domain name, password, and other settings.
You can also access help and support from here, but I'll be touching on that later on in this review. To get access to your store, you just have to click "Manage My Store".
Back Office
Prestashop's admin panel for each store is also known as the back office. Clicking "Manage My Store" will take you there.
However, I was surprised to see that I needed to log in again, despite just clicking a link from my Prestashop dashboard.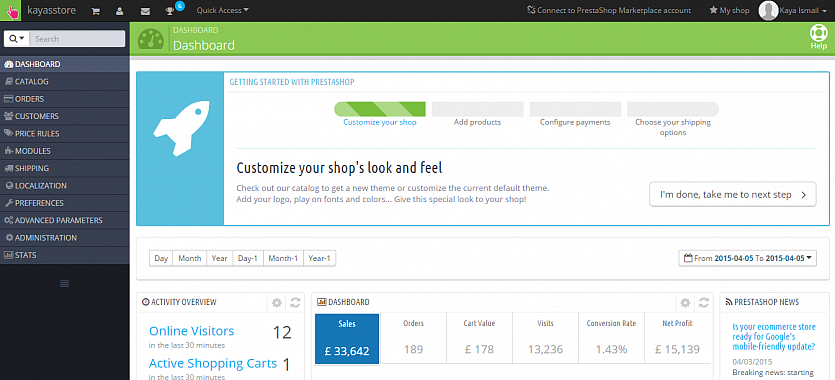 But as for the back office itself, it's pretty damn sleek.
As I mentioned in my hands-on preview with PrestaShop 1.6, it's a colossal improvement on the previous PrestaShop admin panel.
It isn't text heavy, nor does it suffer from crammed menus and pages. Instead, it's spacious and modern.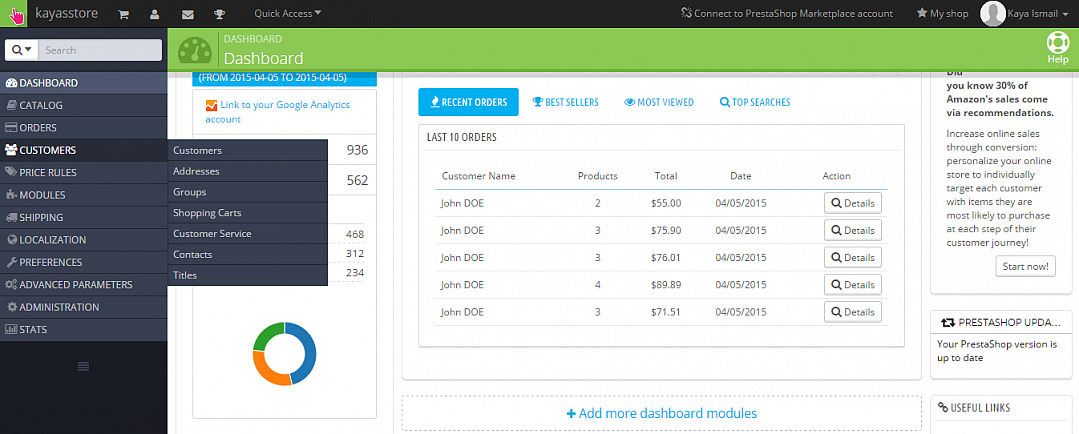 The top menu, which provides access to latest orders, registrations, messages, achievements, and more, is very neat and unintrusive, even with its drop-down menus. The left-hand sidebar contains the bulk of available features and functions, all of which are listed below a handy search bar.
The biggest attraction though, is the array of stats and facts presented on the main page of the dashboard.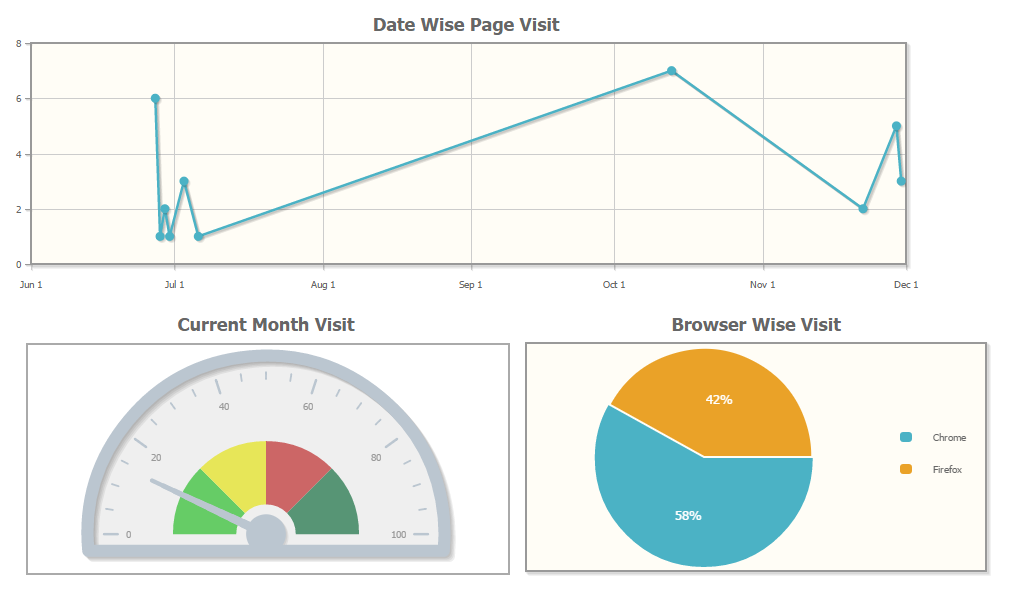 You can monitor the amount of visitors currently online, active shopping carts, order totals, net profit, and much more. It's a thoroughly impressive hub of statistics, all of which are relevant.
I covered Prestashop's love affair with statistics recently, if you would like to know more.
The Tour
Prestashop Cloud gives users a quick, yet very useful guided tour to get their stores up and running.

It's the first thing you see when logging into your back office, until you complete it. (Although there really should be a way to close it without having to actually use it first).
The four steps of the tour are; "Customize Your Shop", "Add Products", "Configure Payments" and "Choose Your Shipping Options".
Customize Your Shop
The first step takes you to a page where you can adjust some of the default theme's settings, including your logo, invoice logo, website icons and so on.

Clicking "Theme Configurator" will present you with a range of theme options (which will change depending on which theme you're using).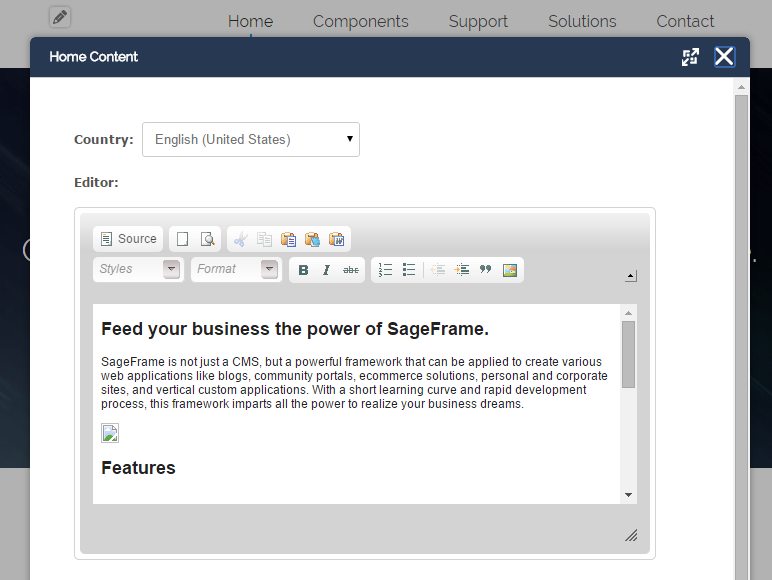 Such options include the appearance of social media icons, banners, logos and so forth.
Clicking "Advanced Settings" will enable you to define things like the number of products displayed per page, column positions and more.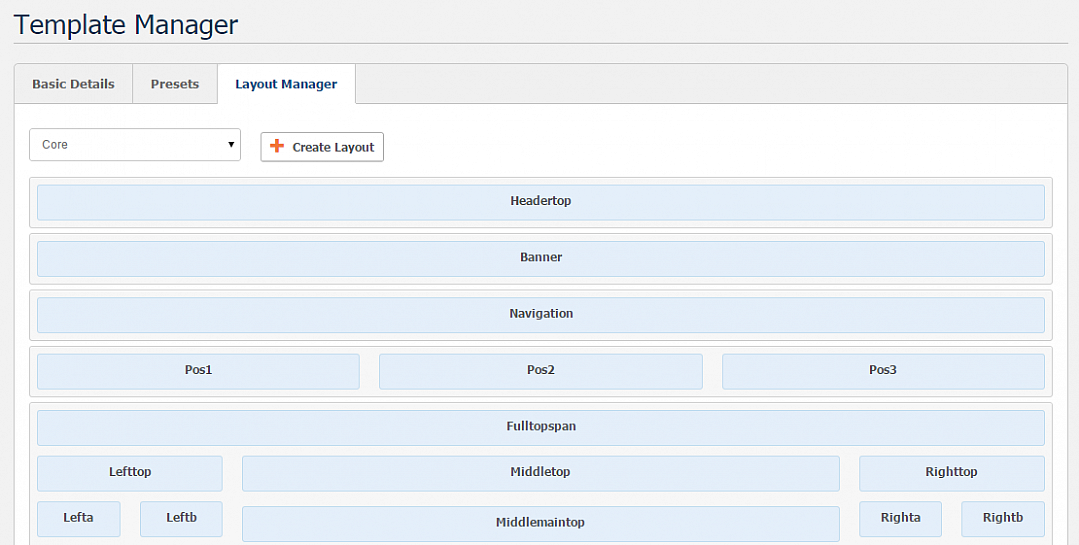 Adding Products
The process behind adding a product is perhaps the most important element of each eCommerce platform.
Prestashop lets you get to uploading quickly, by clicking the "Quick Access" button on the top menu, followed by "New Product".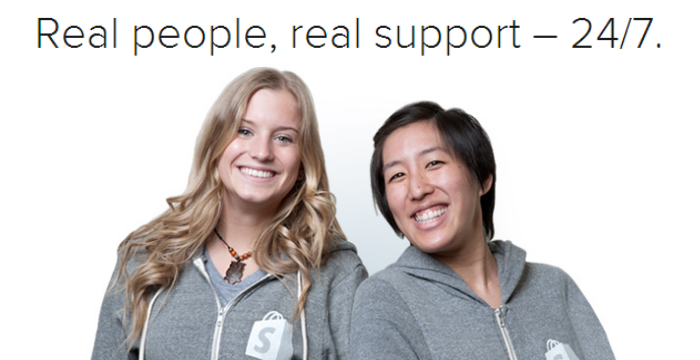 The page for adding products is initially quite simple, letting you configure a name, condition, description, and more. You can also specify whether the product is physical, virtual or a pack of products.
However, Prestashop Cloud also lets you get technical and very, very detailed. If you want to.
The list of options down the left include pages dealing with SEO, images, product features, attachments, and much more.
Configure Payments
Configuring payment gateways is relatively easy.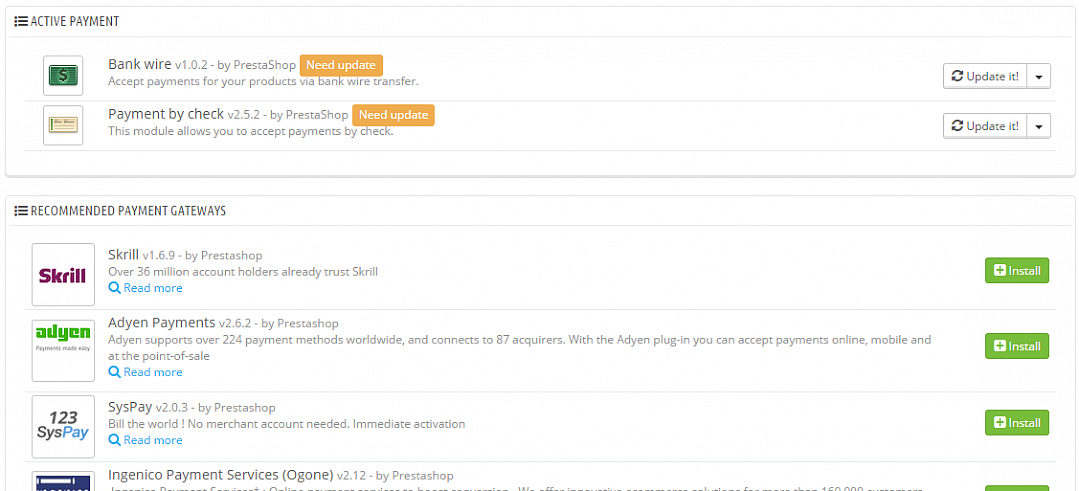 The default options are bank wire and payment by check, although PrestaShop Cloud has a nice variety of free options in the form of modules.
PayPal, Stripe & Skrill are amongst the popular names. Further options like PayPal Pro are available, but only at a price.
Shipping & Taxing
When it comes to shipping options, PrestaShop does a solid job of allowing you to set up different carriers as you would expect. Additional options include the ability to set handling charges, default carriers and so on.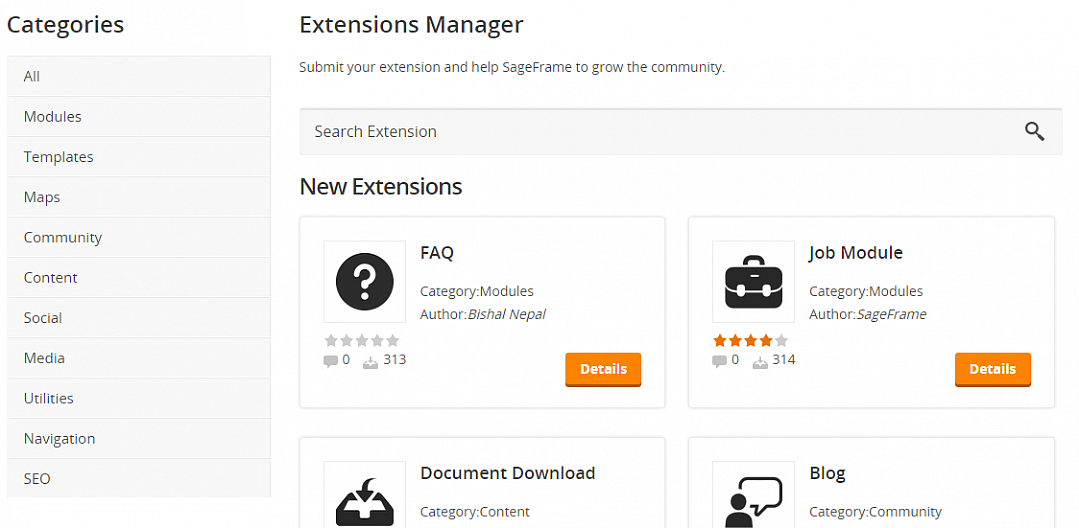 If you wish, you can also configure at what order value free shipping begins at.
Things get a little confusing when it comes to taxing though. To set up taxes for different locations, you need to head over to "Localization", and then "Taxes" on the sidebar.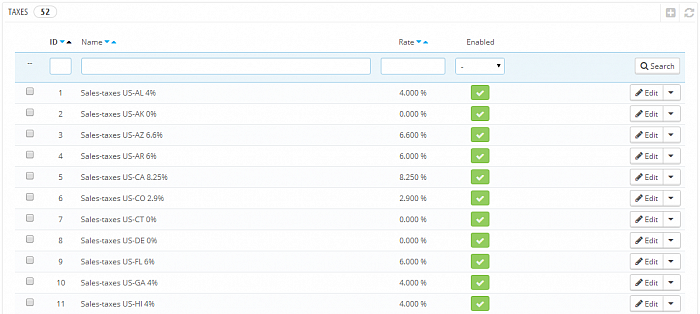 Firstly, you can simply add the name of the tax, before giving it a percentage value.
However, to actually configure tax rules for these same taxes, you'll need to navigate to another page called "Tax Rules", where you may then select your existing taxes, before assigning things like location, zip/postal code range, etc.
I don't see why these options can't be presented on the same page.
Front Office
The front office of Prestashop Cloud lets you see your store as though you are a visitor. But there are also some further settings which you can access by clicking on the gears button located on the left.
Here, you can adjust the colours of your theme, and also the fonts used across the store.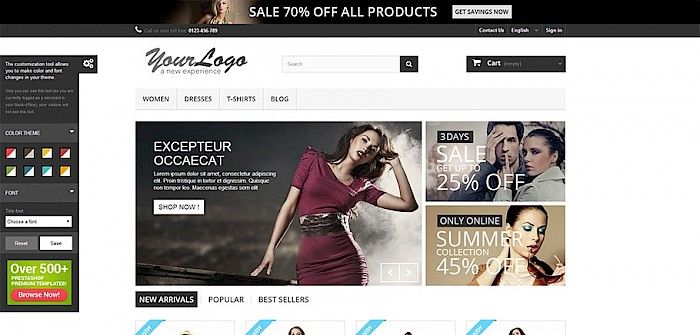 I personally expect there to be some further settings here, though. Setting colours and fonts is great, but things like logos, favicons and so forth should also be present on the same menu.
Also, the "Reset" and "Save" buttons at the bottom of the menu can only be seen once you close either the theme colour or font sections, which are open by default. This issue is compounded by the fact that there is no scrolling feature on the menu.
For me, Prestashop could go a few steps further with their front office feature. It's a little light when it comes to functionality beyond simply previewing your store.
Apps & Extras
Prestashop Cloud users get the exact same access to apps as Prestashop Download users.

As previously mentioned, Prestashop's primary income stream runs straight through their app and theme marketplace. It's no surprise then, that the marketplace is filled with a wide range of extensions to help with everything from marketing to website design.
Over 2,000 templates are hosted there, some of which are made by Prestashop, while the rest are from partners and the community.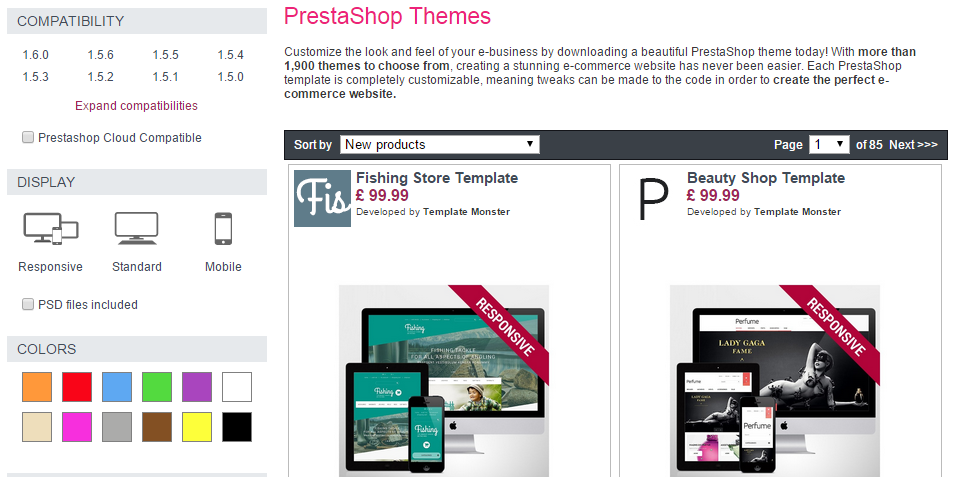 PrestaShop Module Marketplace also hosts hundreds upon hundreds of modules to browse through, many of which are free of charge, to be fair.
However, many modules aren't free. Many are quite expensive, actually.
In fact, some modules can be as expensive as $260, while the most expensive template on offer comes to a sum of $245.
Although in fairness, the templates demanding such fees are generally extremely well crafted. The same can't always be said for the free templates, but that's hardly surprising.
One thing's for sure though, Prestashop offers a great deal of flexibility and extensibility with an array of modules and templates.
Stats & Real Time Profit Margins
The "Stats" page found on the left hand sidebar offers metrics for things like; best product categories, best customers, best sellers, search engine keywords, visitors, best vouchers and many more.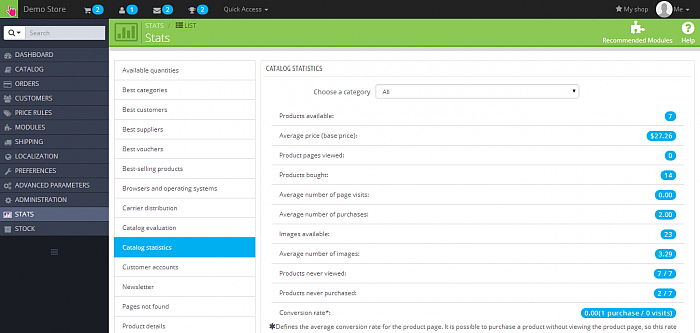 PrestaShop really flexes it's statistical muscles here, giving you a huge amount to monitor. Yet, the simple graphs and lists associated with each parameter makes that monitoring a piece of cake.
Another unique Prestashop feature comes in the form of "Real Time Net Profit Margin", which enables you to keep track of your takings in real time.

Intelligent Merchant KPIs & Forecasts
Two highly interesting Prestashop Cloud features worth mentioning, are intelligent merchant KPIs and forecasting.
Firstly, remember all of those stats found on the Prestashop Cloud dashboard? Well, forecasts can be found alongside those.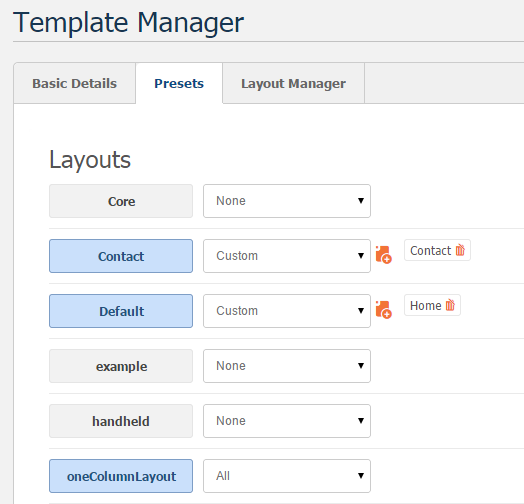 As the name suggests, the feature literally forecasts your store's sales based on recent activity and sales records. It's a supremely useful and downright interesting tool.
The graph forecasts traffic, conversions, average shopping cart values, and sales.
As for intelligent KPIs (Key Performance Indicators), they are non-obtrusive metrics which appear on numerous pages within the back office.

They offer up statistics which are relevant to the page you're viewing.
For example, the Intelligent Merchant KPIs found on the "Orders" page display conversion rates, average order values and net profit per visit over the last 30 days, along with abandoned carts per day.
In the grand scheme of things, this feature is but a small touch. But those small touches across the Prestashop back office definitely add up.
Getting Help
You might think that a free and cloud hosted solution would need to scale back it certain areas, but Prestashop continues to impress when it comes to support.
This is mainly due to the awesome Prestashop community, which is arguably the backbone of the support system as well as the platform itself. You can read more about Prestashop's community right here.

Official support options include a helpline which is open during business hours only, along with a standard contact form. It should also be noted however, that there is a large quantity of documentation available from the PrestaShop website, which provides help and support concerning the platform's different features and functions.
Despite this, I felt that the most useful support feature was located within the dashboard itself. A "Help" button is located in the top-right corner of every page on the back office.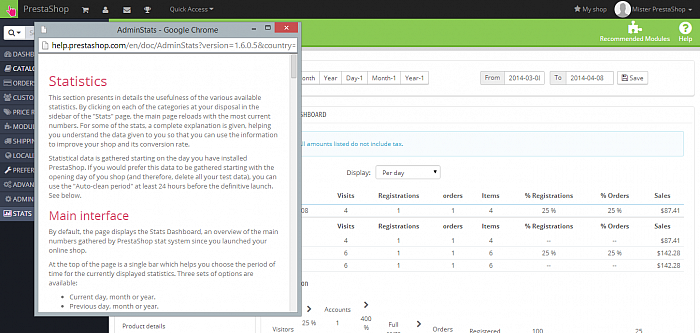 When clicked, the Help button brings up a window with information relevant to the page you happen to be viewing. For example, if you hit Help on the Statistics page, you will be presented with a window detailing all the workings of the Statistics page.
I found this little feature to be extremely useful.
Finally, it's worth noting that Prestashop Cloud users are given 10 free support tickets to get them started.
The Verdict
PrestaShop is a very sleek and very detailed platform, which offers a heavy dose of statistical data for merchants to study and work with.
All the core functions needed for an ecommerce solution are present, and in good working order. Meanwhile, additional features like Intelligent Merchant KPIs and Forecasted Data add further quality.
In fact, those graphs and counters all work in tandem to make PrestaShop a seriously powerful ecommerce analytics engine, on top of being a well oiled ecommerce solution.
Also, I previously mentioned the "small touches" dotted around Prestashop's back office. These include the intelligent merchant KPIs, module suggestions, help buttons, stats and more.
For me, these small, individual touches come together to give Prestashop Cloud an edge. It feels like the platform is constantly speaking to you, and that's pretty damn awesome.
And finally, Prestashop's bubbling community and expansive module and theme marketplace help to round off the product quite nicely indeed.
Pros
Prestashop Cloud is totally free and cloud-hosted, and that's nothing short of epic.
The dashboard is sleek, modern and easy to use.
Stats and helpful facts are everywhere, and yet are not overwhelming.
Product creation can be quick and easy, but the options to set up more complex products are all there too. 
Huge amount of modules and templates, many of which have been developed by PrestaShop and certified partners. 
Templates are generally of a very high standard, while various front end features make shopping easy.
Unique features like Intelligent Merchant KPIs and Forecasting adds tremendously to PrestaShop's statistical prowess.
Getting support is relatively easy
Prestashop has a global community which is as helpful as it is massive.
Cons
No access to the source code or database for Prestashop Cloud users.
Although many templates are of a good standard, the pricing system concerning community built and premium themes in particular, are in need of review. 
Module & template prices can add up quite easily if you're looking for a truly professional set up. Not a great amount of built-in marketing options.
Minor menu display issue in Prestashop Cloud's front office.
Final Remarks
In case I haven't spoken about it enough during the course of this review, Prestashop Cloud being totally free is seriously epic.
It's the kind of thing that friends and family won't believe straight away. "There's got to be a catch", they might claim. But there isn't.
Sure, the Prestashop Addons marketplace is where you'll likely spend a few bucks, but there's no necessity on that front at all. Plus, the marketplace offers its fair share of free content, too.
The platform itself is stellar. There's no denying that Prestashop is now one of the world's best eCommerce solutions, as it combines simplicity with optional complexity like very few other platforms can.
Prestashop has come a long way, and thanks to its community, open-source nature and cloud offerings, it's here to stay.
To conclude, it's safe to say that there is simply no other software available that's as good as Prestashop which also offers a free, cloud-hosted route into the world of eCommerce.