DesignModo, the company behind Startup Framework, has released a new version of their increasingly popular WordPress plugin, Qards.
Qards brings drag-and-drop website building features to WordPress, enabling users to visually edit their pages. Each "Qard" makes up an individual page section, which come together to form a one-pager style end result.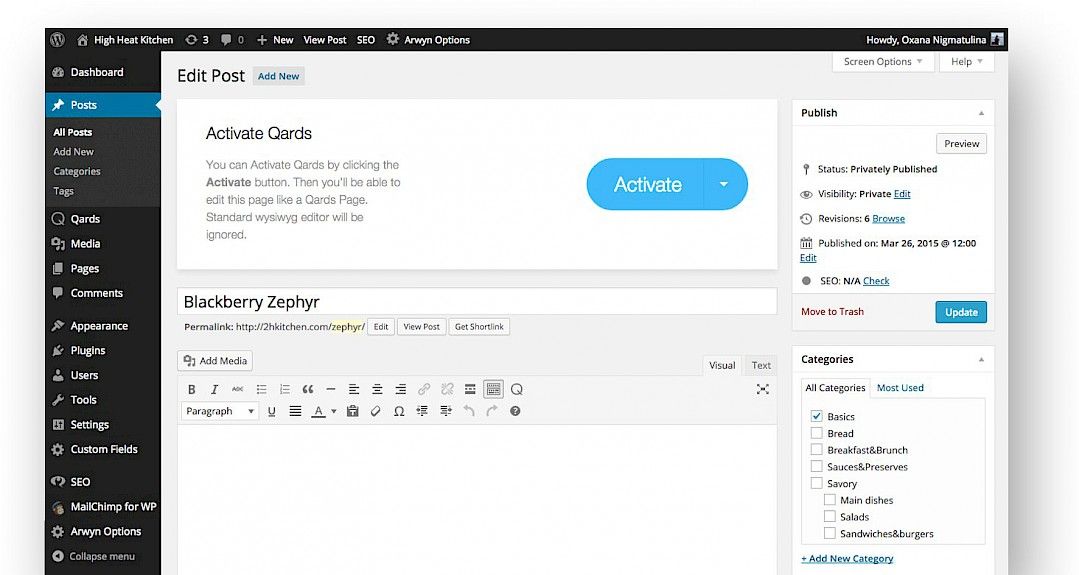 Qards 1.2 focuses on speeding up the drag-and-drop page building process, eliminating the lag found in previous versions. Also, users can now activate Qards on any page, instead of having to set up separate "Qards Pages". 
Furthermore, Typekit integration brings a wider range of fonts to the Qards experience.
To get the full breakdown of Qards 1.1, checkout the official features page.