Remarkable is a platform that's all about where content management is going, not where it has been.
Designed from the ground up for modern mobile and web app content management, Remarkable is completely scalable and ready for the a world of rapidly changing content delivery channels and all its constantly emerging innovations.
In other words, Remarkable is moving with the times, and was built with future-proofing in mind.
Not Your Average CMS
According to Remarkable, their platform isn't actually a content management system:
"Remarkable is not a 'CMS'. We like to call it the world's first 'AXM' system– that's App Experience Management."
Instead of simply managing content, Remarkable enables you to build and customize content across mobile and web apps in a way which suits the end user. For example, content is managed via modules or blocks, allowing you to build pages specifically for different devices.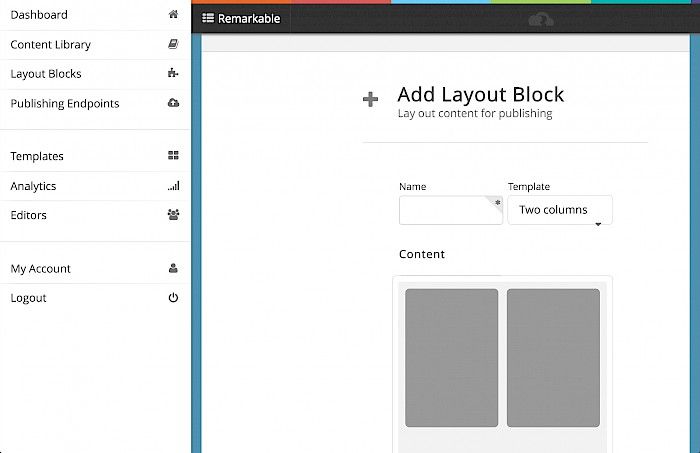 This approach re-invents the traditional "page-based" content paradigm by instead providing a modular platform for delivering live app content which is customised for a range of mediums including wearable devices, Smart TVs, and beyond.
Remarkable's native SDKs for iOS, Android, Windows Phone, and Javascript make it a breeze to integrate into any section of a new or existing mobile or web app.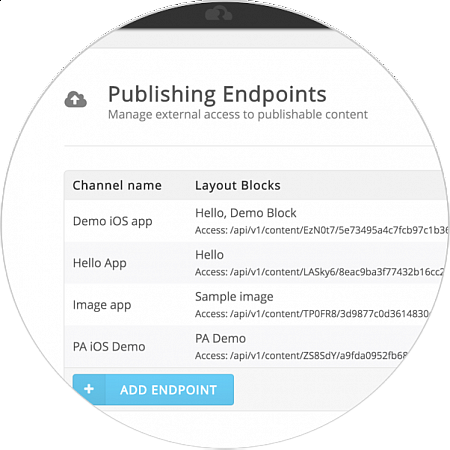 Furthermore, Remarkable empowers content owners to replenish their native mobile and web apps with fresh content at any time. As a result, there is no need for new app builds, submissions, or lengthy App Store approvals.
Easy to Use, Simple to Monitor
Along with module based content creation and delivery, Remarkable enables non-technical users to preview their changes and updates as they happen using an advanced multi-device previewing system. This ensures that each app update is tailored perfectly for every device before going live.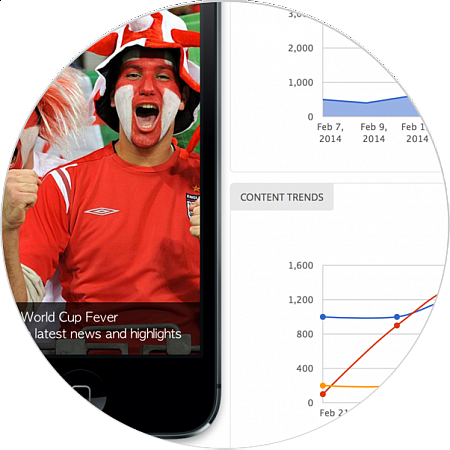 Analytics features are also built into Remarkable. With an advanced analytics engine and dashboard, you can keep up with up-to-the minute stats and performance figures on every piece of content on every page of your app.
Remarkable is also cloud-hosted, meaning that there is nothing to install, manage or setup – and so you can access your dashboard from any device, where ever you may be.
To find out more about Remarkable, visit their official website.
Additionally, you can explore more of Remarkable via our CMS Directory.