Instagram, the popular Facebook-owned photo sharing app, is now another marketing outlet for Salesforce Marketing Cloud users.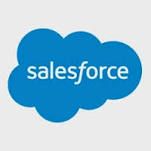 Salesforce Marketing Cloud is exactly what it sounds like it is – an enterprise-grade marketing platform, designed to help brands, "plan, personalize, and optimize the customer journey."
This update applies to the Social Studio and Social.com arms of Salesforce's Marketing Cloud. Social Studio governs publishing, engagement, customer service, and analytics, while Social.com is for the management of large-scale advertising campaigns.
Publish, Advertise & Engage with Instagram
With this Instagram integration, Salesforce Marketing Cloud users can add the follow features to their marketing arsenal:
Advertise:

Buy and manage Instagram advertising with Social.com. Now, advertisers have a single platform for Facebook, Instagram, Twitter and LinkedIn. Most of the ad targeting available for Facebook is also available on Instagram, including Active Audiences.

Active Audiences unlocks your CRM data in Salesforce to securely and powerfully reach your customers, target lookalikes, and optimize advertising within the customer journey. Using Active Audiences, Marketing Cloud customers can now sync audience segments to Instagram for targeted advertising.

Publish:

Marketers need to publish their best content quickly and easily. But as well as that, performance indicators need to be tracked after publication.

Social Studio helps marketers publish great content to Instagram, track campaign performance, and share the most successful Instagram images with multiple teams and across social networks.

Engage:

Instagram, isn't just about pictures. It's a platform where brands can connect with their audience.

Marketers can earn a more relevant voice in the Instagram community by participating in conversations happening on their profiles. With Social Studio, community management teams can review discussions, automatically route and prioritize critical responses and collaborate as a team.

Service:

The world's leading brands are resolving customer service issues via social media, alongside email, mobile, live chat and other care channels.

With the combined power of the Service Cloud and Marketing Cloud, brands will be able to resolve customer service issues on Instagram in a timely manner and deliver a great experience.

Analyze:

Our powerful social listening and analysis capabilities, born out of Radian6 and now part of Social Studio, empower marketers to analyze conversations on Instagram, understand community feedback, sentiment, and trends, and optimize their Instagram strategy accordingly.

Marketers can also put Instagram publishing, engagement and analysis in their pocket with the Social Studio mobile app.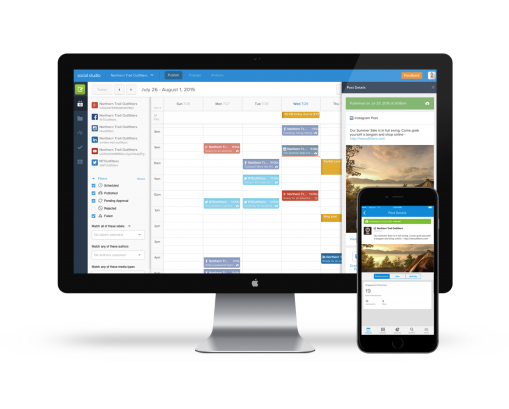 Instagram has well over 300 Million users, and has recently opened its door wider to companies looking to advertise, through channels such as promoted posts. In other words, this Instagram integration is a wise move from Salesforce, and one that its user base will be eager to execrise.
To find out more about SalesForce Marketing Cloud's new Instagram integration, check out their official blog announcement.