The popular eCommerce solution Selz has just given its users a new way to sell online.
Previously, Selz could only be integrated with existing websites, Facebook, WordPress and other platforms. Now though, with Store Pro, Selz has expanded its functional scope, giving users a fully functioning stand-alone store with its own domain name. 
The Selz team have been busy recently. The launch of Store Pro is the latest in a mini-flurry of updates. Recently, Selz announced more uploading power for users, Google Analytics integration, and the launch of a new Shopping Cart App. Let's take a look at what Store Pro brings.
Stand-alone Selling & Enhanced Customization
Store Pro gives you a fully customizable online store with pages, categories and everything you need for professional online sales. Users can use Store Pro as a stand-alone website with our stunning ready made Themes or customize the theme to integrate seamlessly with your WordPress, Tumblr or Blogger site.
Here are some of the highlights:
Fully customizable store design, navigation and pages
Add a custom domain for a stand-alone store or link it to your blog or website
Choose one of our professionally designed store templates or create your own
Set SEO title and description for your store to increase search rankings
Professional theme editor to create your own themes
There's a big focus on aesthetics with this release too. Selz are pushing their responsive and customizable themes as a core feature.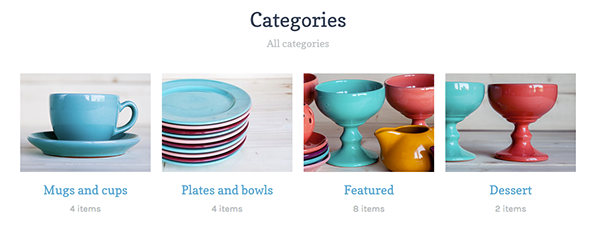 This move is undoubtedly an interesting one. It brings Selz into the fold of standard eCommerce platforms, and takes it away fom just being an extension for existing websites. It will be interesting to see how Selz develops from here on out.
Selz are also offering a free 14-day trial of Store Pro. You can sign up to that right here.