Shopify, one of the most popular eCommerce solutions on the market, has rolled out free SSL Certificates for all its users.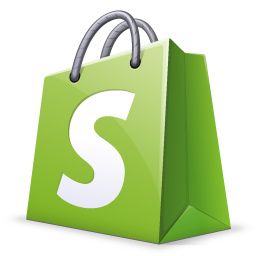 An SSL Certificate displays a padlock icon before all URLs, and adds an extra "s" to the "http" (to make it https) at the start of each URL. These are all indicators of a secure connection between the web server and the browser.
A typical SSL certificate will set you back a few bucks depending on where you shop for it, while free ones are difficult to come by, even when making use of an eCommerce solution.
In other words, Shopify didn't have to make this move, which is why I admire it.
Security, Trustworthiness & Pleasing Google
Along with this announcement, Shopify outlined their concern for the security of their customers, and in turn, their customers' customers.
Today, we're pushing for a safer, more secure internet by ensuring all pages, content, data…everything, on all 200,000+ online stores powered by Shopify can be accessed using SSL encryption. Not only will this ensure that no data could be intercepted as it goes over the network, but it will also help merchants build customer trust. This is the right thing for ecommerce in 2016.

To make this possible, we've issued and set up SSL certificates for every Shopify store. And because we feel this is important, we did it at no additional cost to existing or future Shopify merchants.
Also, although buyers look for the padlock icon on eCommerce websites, it's also true that Google values an SSL certified connection, too. So, the SEO efforts of Shopify merchants should be aided by this move.
Generous? Maybe. Beneficial? Definitely.
Shopify could have continued providing their software on its own, with the option for an SSL certificate being there for those who want to offer their customers extra security.
That strategy would have continued to work, with no liability falling back on them if and when a security issue crops up on a merchant's Shopify-powered website. After all, that's exactly how its been since Shopify started up.
Shopify will of course benefit from this move too, simply by being able to offer a free SSL certificate to all new users for added value and security out of the box. I'm sure they'll market those benefits accordingly.
So, although merchants will be getting some very real benefits from their free SSL certificates, it seems like good news all round.
To find out more about this new, free offering, check out the Shopify blog.
And as always, be sure to explore more of Shopify through our CMS Directory.