Shopify Inc.  has announced the launch of Shopify Ping, a free mobile app that brings business conversations and tasks all within one interface. With Shopify Ping, merchants will be able to manage their tasks through messaging on their mobile phones, spend more time serving their customers and grow their businesses without having to fumble between apps and tools.
Shopify Ping is a free iOS app available to Shopify merchants in the App Store. It consolidates messages from other apps used to interact with customers through social media, a merchant's online storefront, email and more in one single interface, making it easier to manage conversations and respond in real-time. In addition, it comes built-in with Shopify's free virtual assistant, Kit, which helps merchants plan, create and manage marketing activities through a conversational interface. With these integrations, Shopify Ping will support actions like running Facebook and Instagram ads, email campaigns and retargeting campaigns, as well as quicker customer conversations.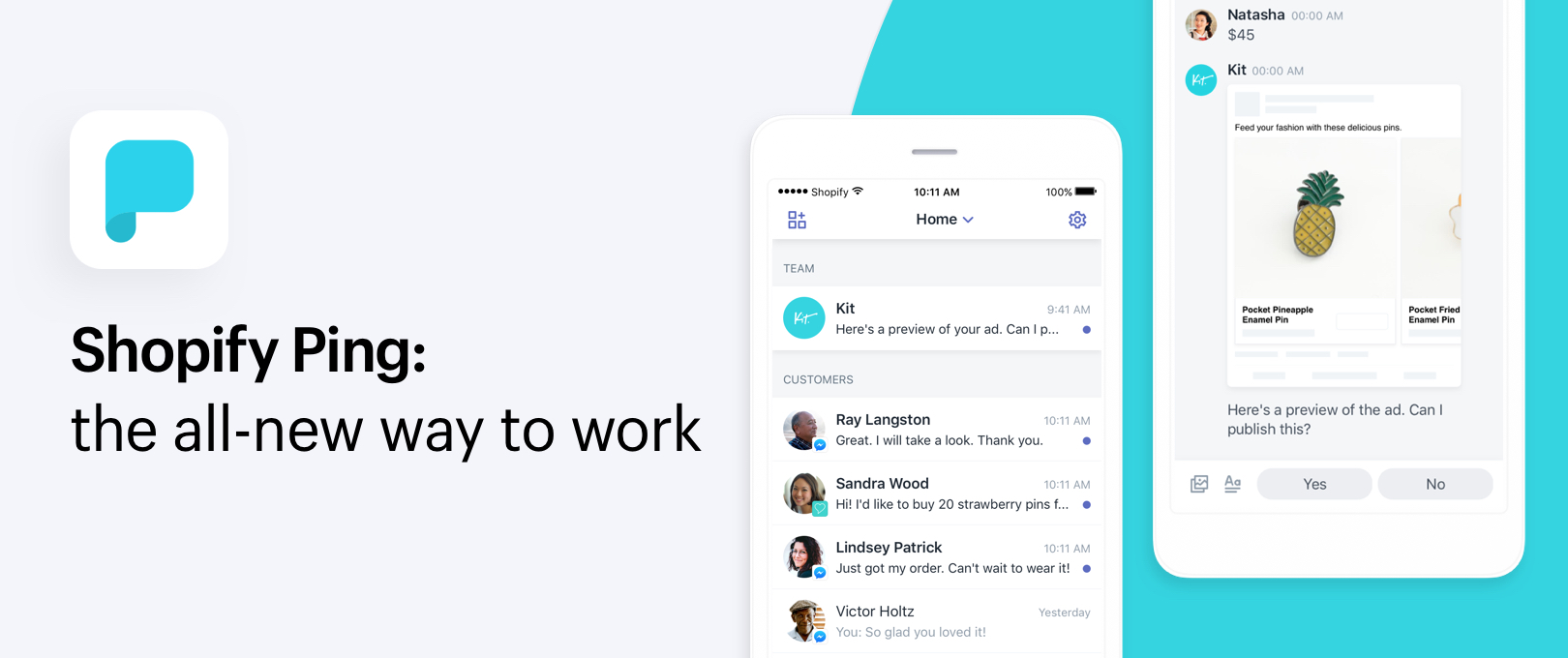 "Shopify merchants are conducting many business conversations across multiple apps every day, not only to run their day-to-day operations, but also to manage customer inquiries. Shopify Ping was created to make all of this easier to manage," said Michael Perry, Director of Product at Shopify. "It's a one-stop messaging app that lets them spend more time on what matters most – running their businesses seamlessly and deepening customer relationships."
With almost half (45%) of Shopify's entrepreneurs running their businesses and engaging shoppers on their mobile devices, flexibility and timeliness are key success factors. Ensuring that entrepreneurs have the tools to keep up is critical to minimizing redundancies and saving time.
At launch, integration partners include Facebook Messenger, Rep.ai and Chatkit. Shopify Ping is now available in the iOS App Store for all Shopify merchants. For more information visit: https://www.shopify.com/blog/shopify-ping