ShopLocket makes eCommerce accessible. Plain and simple as that. With the technical skill it takes to upload and share a photo you can setup a product for sale. That sounds easy, but what about the real life process? As I have said before "I am glad you asked!" Read on to find out how we rate this eCommerce tool in this ShopLocket Review.
It is really easy, I'm serious
Start by visiting www.shoplocket.com. You can log in using your Facebook credentials or using your email address and a password you specify. Big points for logging in via Facebook account. Who wants to have to remember another account name and password right?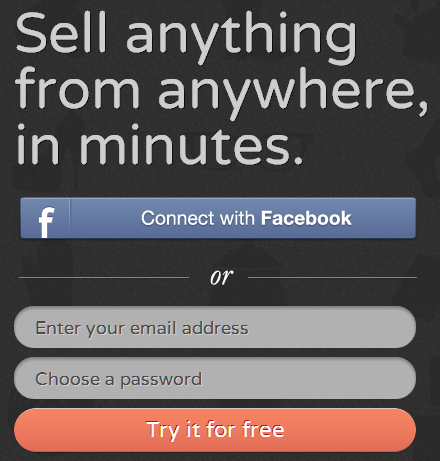 You will see a page listing your products you have for sale with some stats for each. If you have no products set up yet you can start by clicking on New Product.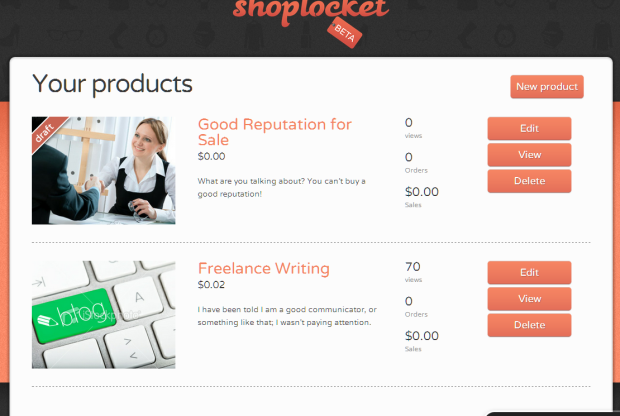 You will get to the new product setup page and start by adding the name, description, price, and "multiple options" if appropriate.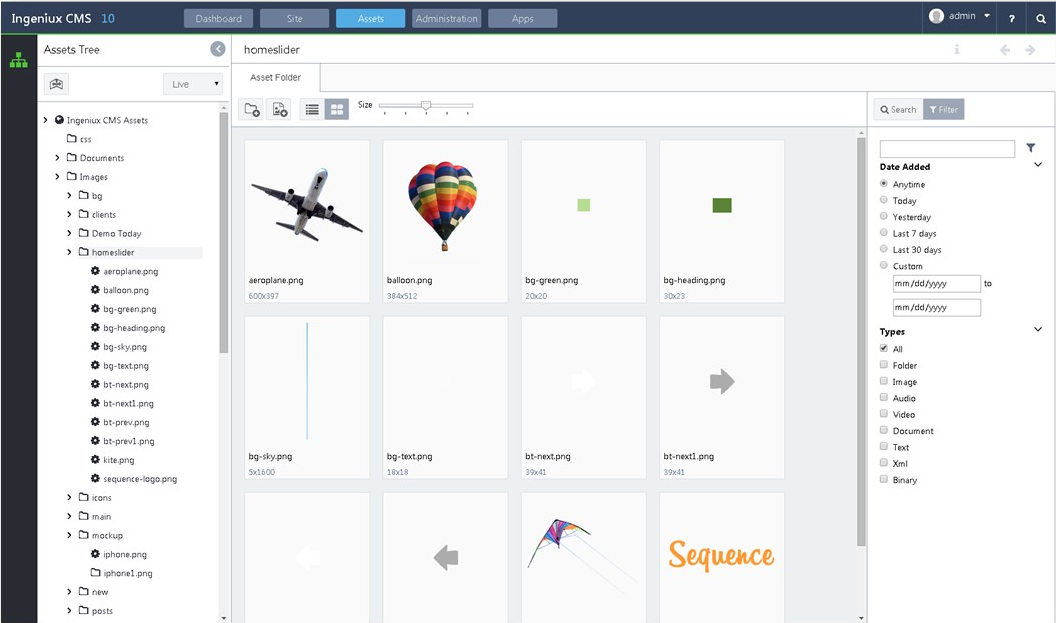 Then your product will need an image … or four, but no more than four because that is all that is allowed at this time.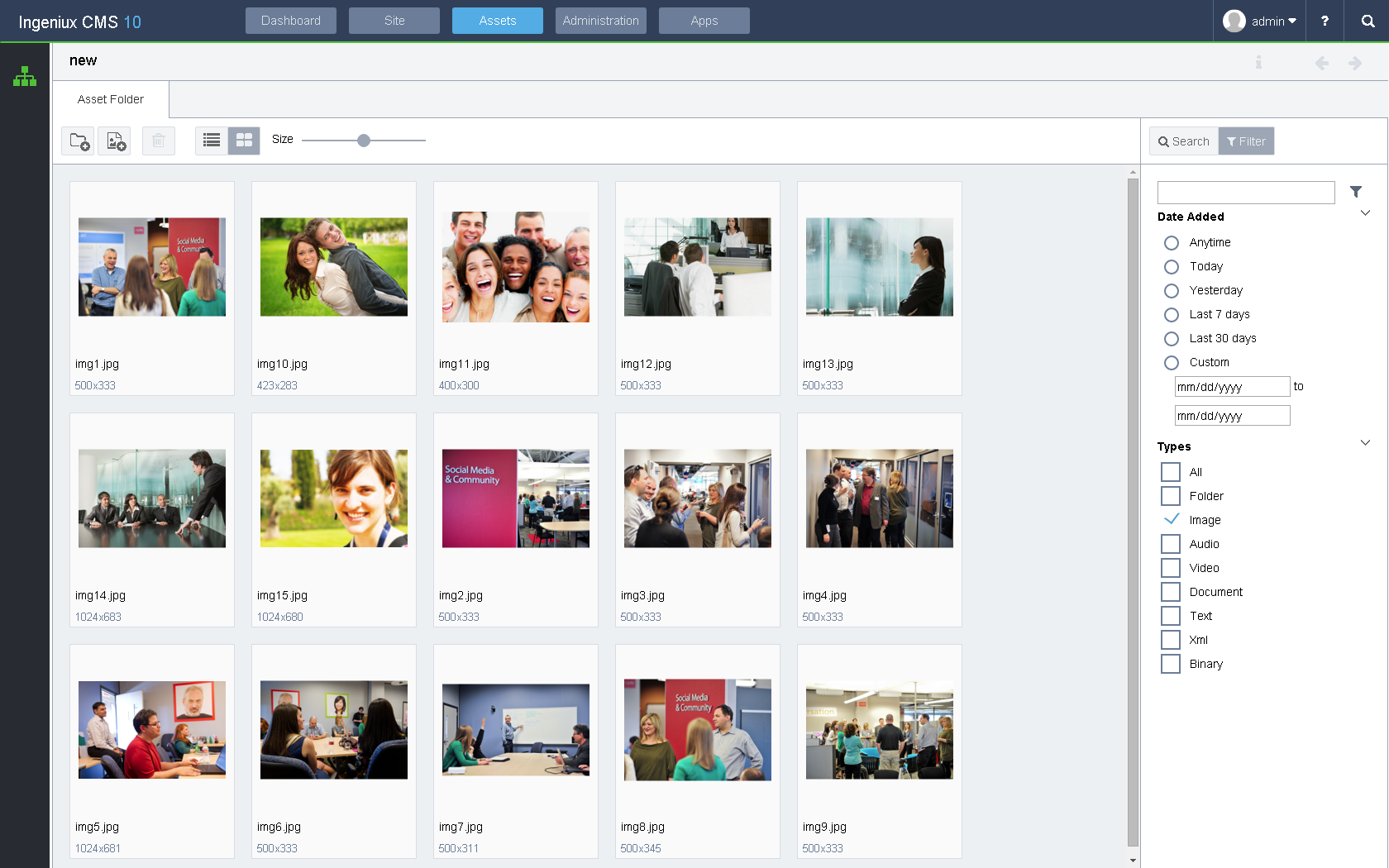 The "Customize" tab lets you add tax, shipping, number of items, sale price comparison, and expiration. Do not let your item go stale, put it on sale. Ok that was a bit much, but you get the opportunity to bring increased interest using sales pricing and urgency with expiring the item after so long.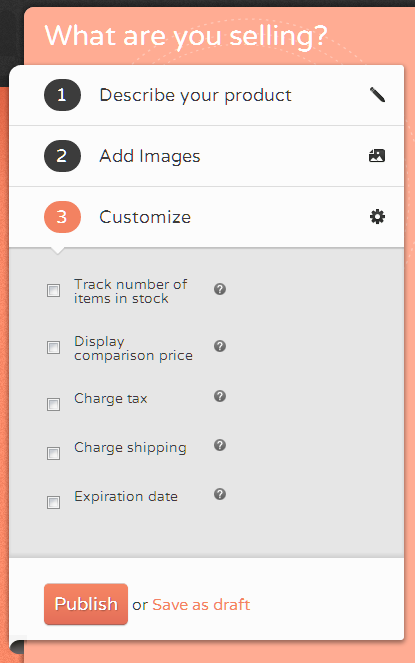 Time to Share
You have your products set up and ready to go. Now you just have to share them with the world. ShopLocket has you covered with many sharing abilities over social media, but with the iframe embedding option, you can drop the product on almost any webpage or blog post.
Here is a link to the product I created for this ShopLocket review: Good Reputation for Sale and here's the embedded product straight from ShopLocket.
[[shoplocket]]
Pretty cool isn't it?
Wait a minute, how do I get paid?
ShopLocket connects to PayPal and Stripe for easy payment options. You get email notification on orders purchased through their eCommerce platform. What about fees? No upfront fees so if your product totally bombs you will not be charged. If you do make a sale, then there is a one time $2 publishing fee and 2.9% transaction fee after that for each sale in addition to PayPal or Stripe fees.
Conclusion
That is my ShopLocket Review. ShopLocket has made eCommerce easier and dare I say "more fun." Not only that but they have given clients a way to leverage their social networks to get followers directly to the sales page.  Interested in learning more? Visit ShopLocket or leave your comments on this ShopLocket Review below.