Everyone is singing the praises for Chorus, Vox Media's own CMS and the platform behind the recently launched Vox.com. 
Patrick Thornton of the Interchange Project calls it, "the best CMS I've ever heard of."
The New York Times credits it for the success of the Vox Media, while even Eric Eldon, of the rival blog TechCrunch, is "very impressed", and calls it a next-generation platform competing against those that are decades old.
But perhaps the best vote of confidence comes from Ezra Klein, the man steering the wheel of Vox.com.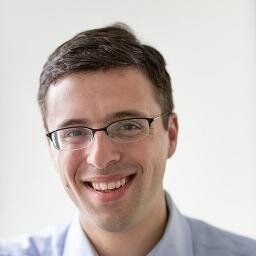 Ezra Klein is best known as the founder of the  Washington Post 's Wonkblog and the publication's loudest online voice – until he resigned from this lucrative job that garnered him fame and fortune. The reason boils down to the content management system in place.   
Klein, 29, felt that print journalism is outdated in that its publishing system revolves around publishing daily papers. He believes the future of journalism is online, and wanted new and effective technology that reflected this. That's what Vox Media offered.
So, what is it about Chorus that causes competitors to swoon and journalists to quit their high-profile jobs? As you might expect, there's more than one reason to love it.

Unilateral Editorial Workflow
Story assignments, schedules, editing, and all other workflow items are synced with both the user ID system and the publishing system. That makes it easier for users to organize their projects and move them along to the next step. This is a modern feature at a time when competitors are still organizing with whiteboards, spreadsheets, or third-party systems like Basecamp or Asana.
Automatic Reference and Linking
Chorus is doing most of the duties of online journalists for them! It conducts automatic word scans, then finds and links it to other related texts. It also brings up relevant (and licensed) photos and videos available for use. That frees up the writers to focus more of their time on writing.
Specialization
This dream CMS is always updating; it refuses to lose any of the ground it put between itself and its competitors. Do you need a home page that features real-time updates without refreshing? Done. Shortcut keys for faster navigation through the comments? You got it. Part of the allure of Chorus isn't what it does, it's what it can do.
Solidarity
A user ID can get you anywhere, with easy transfer between sites. Comments can become easily become posts, and commenters can easily become authors. But doors can just as readily be closed, and administrators can ban certain users (or groups) from commenting.
Statistics
A lot of online industries are number games. With a simplified dashboard and a direct connection to Google Analytics, the staff can see clearly and quickly just how each post is doing. But that's not even the best part. A special analysis examines past data, Google search trends, and other secret sources unrevealed to the public to suggest the best possible date and time to publish your story.
The Bottom Line
Last month, Vox Media launched Vox.com with Klein at the helm.
It's still too new for a definitive pass/fail, but we can say that we like its fresh new look and modern, easy-to-browse style.
While it's not fair to attribute the success of Vox exclusively to its CMS, we can certainly assert that Chorus played a large part in attracting the talents of Klein and his team. And on top of all the other praise Vox.com is getting, that's really saying something.