SocialEngine, the CMS which enables you to build communities online, has gifted its Cloud users with responsive themes across the board.
The popular social network software comes in two editions; SocialEngine Cloud and SocialEngine PHP (non-hosted).
This new update sees all SocialEngine Cloud themes become responsive to mobile devices with immediate effect.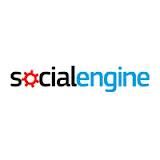 As for the roadmap, SocialEngine is using Ramen.is to get their users involved, and are hoping to have it integrated into each user's admin dashboard within weeks.
In the meantime, SocialEngine has released some imagery that outlines their future plans. The roadmap is categorized by, "Ideas, Planned, Being Developed, Deployed and Validated", giving users an idea how how far along each new feature is in development.
SocialEngine PHP 4.8.7
Furthermore, the latest version of SocialEngine PHP is out, along with a long list of features and bug fixes.
Here are some highlights:
Speed enhancement achieved by not rendering CSS of disabled modules, and by resolving issues of translation performance (Converting language pack CSV files to a PHP array. This is a setting available in "Performance & Caching" section of Admin Panel.).
"Browse Members" page is now available for editing in Layout Editor. You can now add desired widgets to this page from your website's administration.
Enabled synchronization of likes and comments, for content posted as attachments from activity feed updates (photos, videos, music), between the content's activity feed and the main content. Thus, when a like or comment is made on content from its activity feed, then that will also appear on the main content profile.
The update consists of lots of minor tweaks, which is exactly what the potential-filled platform needed (and perhaps still needs). Although, this is certainly a good start to 2015 from SocialEngine, and in line with what I was calling for in my recent article about what CMS should be doing this year.
If you want to find out more about Social Engine PHP 4.8.7 (and there is indeed a lot more to it), check out the SocialEngine blog.
Also, be sure to explore more of SocialEngine through our CMS Directory.