Blogging is becoming increasingly important in terms of marketing and relationship building between company and customer.
Thankfully, blogging on Squarespace is an option – but just how good of an option is it?
If you're looking to use Squarespace to build a blog, you'll need to assess just how much functionality the platform offers, and how easy it is to blog on Squarespace on a regular basis.
To explore exactly those areas, read on.
Blogging on Squarespace: Good Enough for Your Blog?
Squarespace's blogging feature can be found within the "Content Manager", accessible from the left-hand sidebar.
From there, you can click "Add Page", and then select "Blog".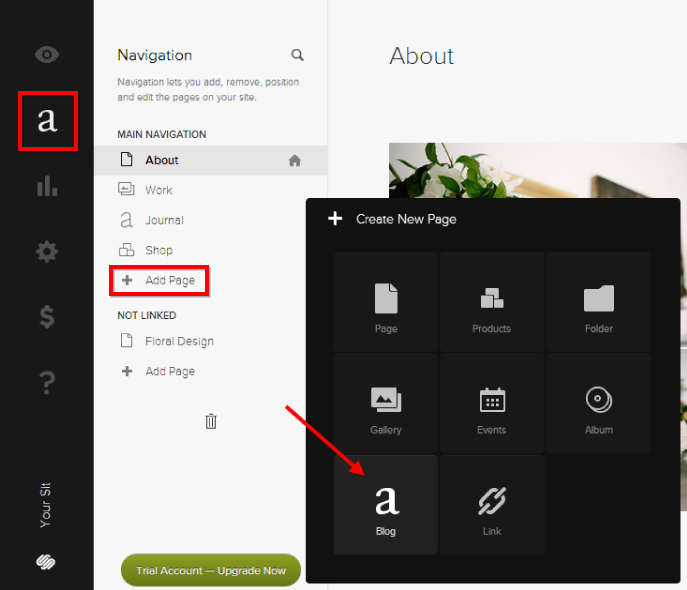 Once your blog page is set up – which takes you a matter of seconds, SquareSpace allows you to start blogging straight away. Which is also just as simple. All you need to do is click "Add Post" in the top right-hand corner.

You can then type in your blog post title, and all of your required text.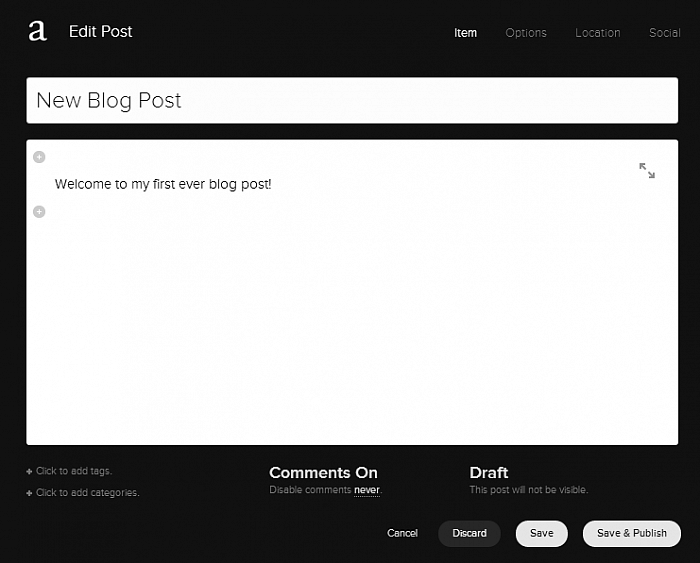 Furthermore, you can start experimenting with Squarespace's extensive content block options.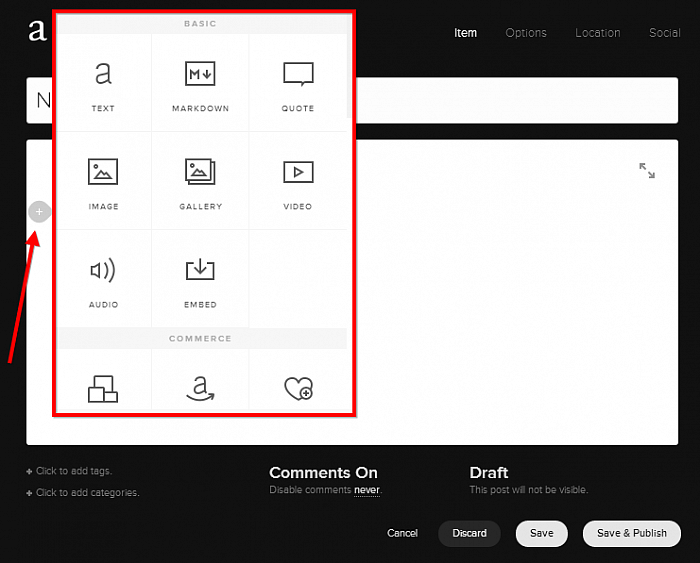 These content block options include inserting more text areas, products, maps, menus, videos, galleries, social buttons, Flickr widgets, Instagram widgets, and much, much more. It's all as easy as selecting which content block you wish to use.
Once you have finished inserting your text, videos and other blocks, you're all set to publish your blog post.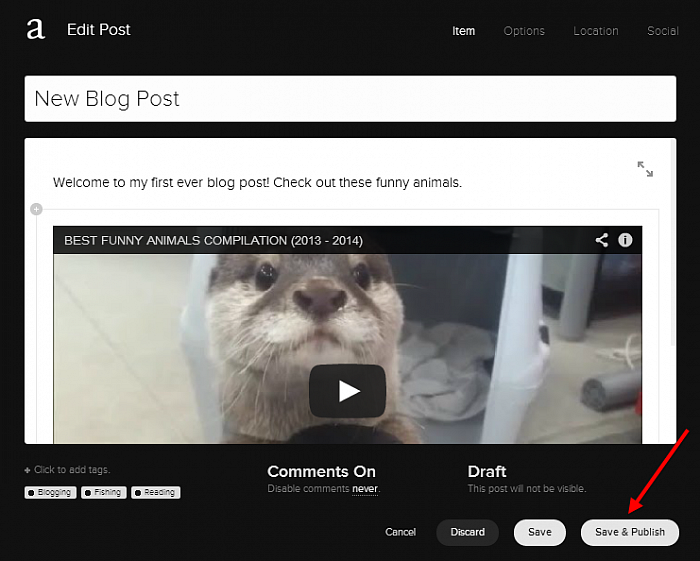 All you need to do is click "Save & Publish", and you're done.
After creating a few blog posts, your blog management page will begin filling up. The neatly laid out list displays all of your posts, along with some minor details and an option to edit them further.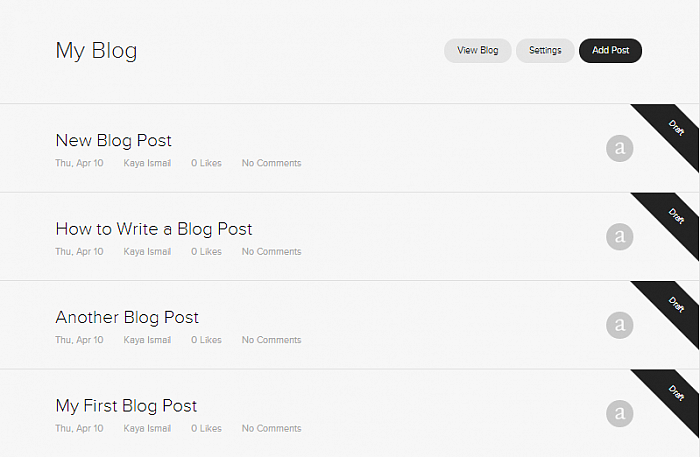 Squarespace Blogging Extras
Some handy extra options are also available for blogging on Squarespace. These include:
Post tagging
Categories
Geo-tagging
Post by email
Podcast support
Customizable URLs
These additional options really help round off the Squarespace blogging experience, allowing it to go above and beyond standard blog post publishing.
The Verdict
To give you an overview of the good and bad which Squarespace blogging has to offer, check out the pros and cons below.
Pros
Incredibly simple to put to get started with, with no tricky controls or menus.
The blog list view is easy to understand and thus easy to manage.
Huge amount of content blocks which make embedding videos, maps, menus and so forth a piece of cake.
Long list of optional extras like tagging and customizable URLs to add some depth to your blog if necessary.
Cons
No toggle option between HTML & Visual mode, as with most other blogging platforms.
No blog post preview option.
All in all, blogging on Squarespace is – like the rest of the platform – simple. There aren't any technical options to get confused with, whilst all the additional extras are completely optional.
What's more is, Squarespace's trademark content blocks make adding elements like videos and social buttons to blog posts a breeze.
If you're on the hunt for a sophisticated blogging platform, Squarespace's lack of HTML and post previewing action may hold you back. However, when it comes to straightforward blogging, there isn't much Squarespace can't do.
You can also get started with your Squarespace website today, thanks to the Squarespace 14-day free trial.