If you have website idea, Squarespace can now guide your hand from start to finish, thanks to the newly launched Squarespace Domains.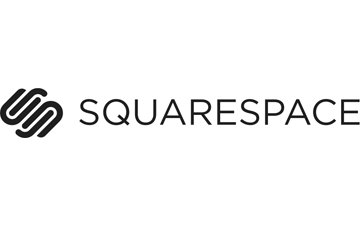 Squarespace is a powerful cloud-hosted website builder. It boasts a range of sleek templates, and is popular with photographers, designers and artists.
Buy & Build Your Domain
By searching for a domain name on Squarespace Domains, Squarespace will respond with the availability of it across a huge range of domain extensions. They have everything from .com to .dentist.

You may notice that they're selling each domain for $20 per year, which may sound pricey (because it kind of is). But Squarespace has an explanation.
"Starting at $20, every Squarespace Domain includes a beautiful ad-free parking page and WHOIS privacy at no additional cost.

Unlike some other registrars that offer deceptively low entry points with high recurring fees, we aim for transparency. That's why your domain will always renew at the same price."
The WHOIS privacy is a nice extra, but I'm not entirely sure that it makes up for the inflated cost. Sure, plenty of registrars hike their prices after the first year, but not all of them do.
I suppose the biggest benefit here is the start-to-finish feel that Squarespace now has.
You can find a domain, buy it, and then get to work on building it immediately. It's all in-house, and the only other thing you need to worry about is linking up with Google Apps, which Squarespace supports. After that, you have everything you need to launch a business.
As for domain transfers from other registrars, Squarespace say that feature is coming soon.
To find out more about this announcement, check out the Squarespace blog.
And as usual, be sure to explore more by visiting the Squarespace hub on our CMS Directory.