Squarespace has answered the call of its Android using fan base. Squarespace has released two new apps for public beta testing; Squarespace Blog and Squarespace Note.
As one of the most popular website builders on the market, Squarespace allows users to build blogs, online stores, portfolio websites and more, using a sleek, user-friendly interface.
iOS users have been enjoying Squarespace apps for a while, with Squarespace Metrics for iPad being the most recent addition. Now, Android users can get in on the action.
However, it should be noted that this beta program is optimized for devices running Android Jellybean (v4.2+) or higher. The full release of these apps will cover a broad range of Android versions.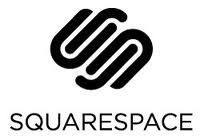 Feedback Requested
Both apps have a separate Google+ Community page, linked below. To begin experimenting with the apps, join the Community by clicking on the red "Ask to Join" button on the Community page for each app you'd like to test:
The community pages each offer detailed instructions on how to install the beta releases.
Squarespace have (obviously) requested feedback from beta testers. To do this, you can use the "Leave Feedback" option within the apps.  Alternatively, you can visit the feedback form for the app located here.  If you have a comment to make, or would like to upload screenshots, you can use the relevant Google+ Community pages above.
You can also get started with your Squarespace website today, thanks to the Squarespace 14-day free trial.