SquareSpace has released their first ever Android app which is now available in the Android Market.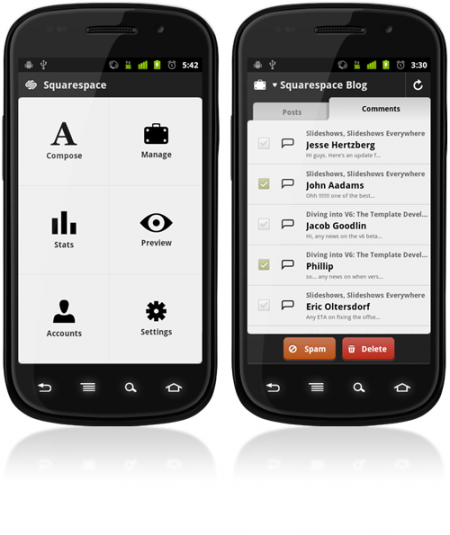 With an already very successful iOS app, this makes SquareSpace one of the few CMS to offer native apps for both iOS and Android (other than WordPress that is).
Some of the features of this app include:
Posting – Quickly create new blog posts. All of your current tags and categories will be there. You can also post photos to your site. Snap a picture right from the app, or add one from your library.
Content Management – See all your blog posts right from the app. You can edit drafts, delete posts and preview posts with ease.
Comment Management – Approve new comments, reply back, or mark them as spam. You can also reecive push notifications for new comments and those awaiting moderation.
Multiple Account Management – Your "Accounts" setting allows you to manage content for multiple Squarespace sites. You can save a draft post for one site and then easily jump to another site to schedule a post for later in the day.
Real-Time Statistics – You can now view your Squarespace site statistics right from the application's statistics tab.  Unique visits, page views, popular search terms, RSS subscribers and top referrers are all included.
Live Site Preview – See your whole site in the flesh, not just single posts.
Grab it today from the Android Market or learn more about SquareSpace.