Cratejoy is a brand new eCommerce platform with a focus on subscription payments. A streamlined way to build an online subscription business.
The platform enables you to build a subscription business via pre-designed templates, comprehensive subscriber management options, built in analytics and more.
The founders of Cratejoy, Amir Elaguizy and Alex Morse, have noticed the growth of subscription model based businesses, and have pinpointed it as a growth market within the eCommerce industry. In a blog post about the launch of Cratejoy's beta, Amir Elaguizy made this interesting point:
"Cratejoy is based on a simple idea: subscription is the next chapter of commerce, benefiting both businesses and consumers.

Subscription businesses allow for merchants to easily forecast sales and prepare materials, essentially solving inventory problems, one of the biggest issue facing the retail industry today. What's more, the subscription model focuses on retaining consumers rather than only converting them; this allows merchants to invest in the quality and improvement of their products and services, as opposed to just marketing and advertising efforts."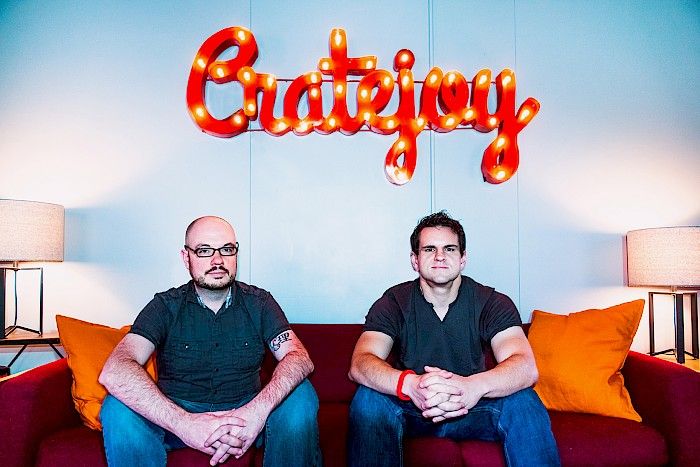 Essentially, Cratejoy has everything you need to build a subscription service.
The custom back end boasts some handy features, like a coupon and promotions system, automatic validation of subscriber email addresses, automatic shipping emails, and a rather pretty analytics system to help you stay on top of your business.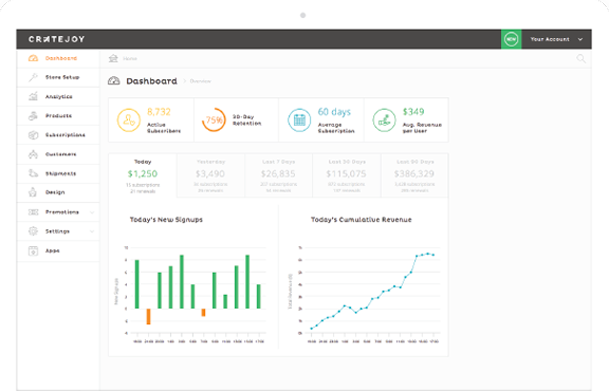 Plus, there are community forums, a dedicated support team 
As far as pricing goes, Cratejoy offers a free plan, although this includes a $0.50 transaction fee and a 3.75% share of revenue. Paid plans mean lower transaction fees, revenue shares. However, all plans get unlimited storage and all the aforementioned features.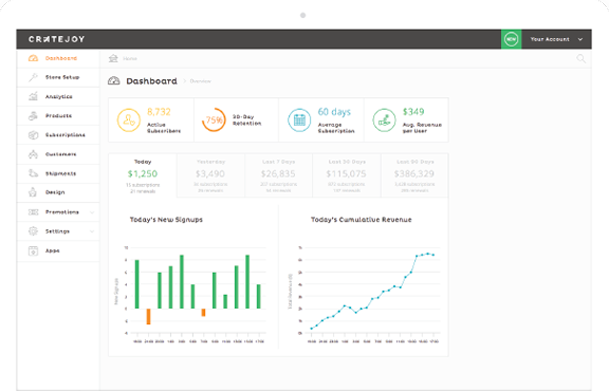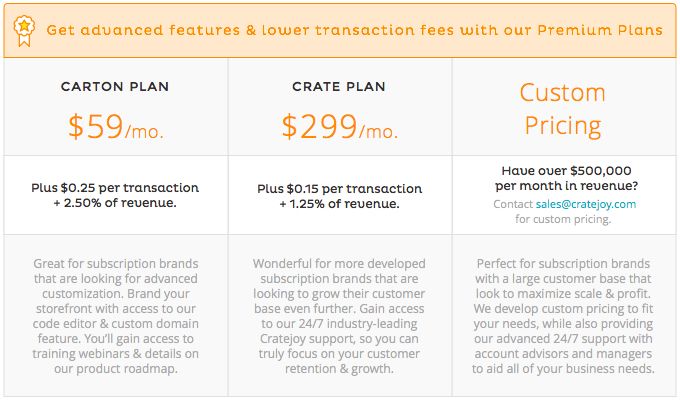 For me, Cratejoy seems as if it will be a lucrative choice for those looking to establish subscription businesses. It's a hosted, supported and professional solution, taking the guesswork out of what would otherwise be a tricky setup. The revenue sharing scheme may not be everybody's cup of tea, but in this emerging market within the eCommerce space, the benefit of having a dedicated team behind you can't hurt. 
To read more about the history and vision behind Cratejoy, check out their official blog announcement of the beta.
To sign up for the beta, visit the Cratejoy website.