SugarCRM has just released version 7.7, which brings about enhanced search functionality, improved tagging, and a whole lot more.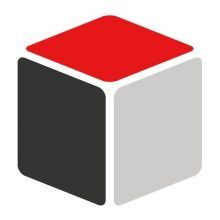 In August 2015, Gartner named SugarCRM as a "niche player" in its Magic Quadrant for CRM Lead Management. Primarily, it's aimed towards medium-sized to enterprise-scale businesses.
Recently, SugarCRM published a rather insightful article on how to extent marketing automation with a CRM, which I think is well worth a read.
Search & Tagging Improvements
SugarCRM have made use of Elastic Search to give their global search user interface a functionality boost. For example, tags can now be searched and results can be filtered more finely.
As for tagging, SugarCRM has made improvements that will impact both end users and administrators:
End Users: Sidecar modules contain a Tags field where users can create and share tags which can be used to identify records in filters, dashlets, and reports.
Administrators: Users with administrator or developer access can utilize the Tags module to manage the system-wide tag repository.
What's more is, SugarCRM 7.7 includes enhancements to lead conversions, quote and forecast information and improved support for Sugar Logic.
The update itself was pretty comprehensive, with a wide range of additions dotted all over the platform. You can read all about them on the SugarCRM blog.
And as per usual, you can explore more through the SugarCRM hub on our CRM Directory.