Telerik, the company behind Sitefinity, have just released an update for DevCraft, their suite of UI tools.
According to Telerik, this new update enhances, "the most complete .NET toolbox for web, mobile and desktop development". In particular, this update focuses on DevCraft's approach to mobile development.
It's being called the Q3 2014 DevCraft release. Let's take a look at what it's all about.
Enhanced iOS, Android & Windows App Development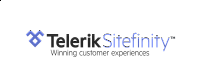 As part of the Q3 2014 DevCraft release, Telerik focused on ensuring .NET developers have all of the tools necessary to develop mobile apps for iOS, Android and Windows Phone within their familiar coding language.
Below is an insight into how they did that, and more.
Telerik UI for Xamarin: The UI controls for Xamarin include native iOS, Android™, and Windows® Phone UI controls for cross-platform native mobile development with the Xamarin framework. Telerik controls enable developers to easily add various data visualization scenarios in Xamarin. Forms apps to enhance the creation of compelling cross-platform native mobile experiences, using a single shared C# codebase.
Telerik UI for Windows Universal: Built from the ground up, Telerik has released native UI controls for building Universal Windows apps. Telerik UI for Windows Universal is not a port from another platform, but a brand new offering that runs on both Windows 8.1 and Windows Phone 8.1, utilizing all of the new features of both operating systems. This enables developers to build apps once and deploy on all Windows devices.
Adaptive RadGrid for ASP.NET AJAX: Specifically built for mobile, this control is a lightweight version of the popular Telerik RadGrid for ASP.NETAJAX, but loads fewer resources and delivers new touch zones, gestures and interactions, matching the mobile experience users have come to expect. The Adaptive RadGrid for ASP.NET AJAX is designed for use on tablets and smartphones for iOS and Android.
Desktop & Web Not Forgotten
All this talk of mobile has probably left desktop and web developers scratching their heads. Thankfully though, Telerik hasn't forgotten to include desktop and web development enhancements in this Q3 2014 DevCraft release.
On top of the new mobile capabilities, Telerik has also enhanced desktop and web UI controls, productivity tools, and data tools – all with the aim to create high-performance, enterprise-ready business applications.
Telerik has added the ability to process the most common text, spreadsheet, and PDF file formats without needing Microsoft® Office or other third-party libraries installed. Application users are able to create, load, and modify documents in formats, including DOCX, RTF, TXT, HTML, PDF, XLSX, CSV, and Tab-delimited, as well as enable seamless export and import of documents or conversion from one format to another.
Further improvements found within this release include data validation, support for lists, and mail merge functionality.
Upon the release of Q3 2014 DevCraft, Aaron Mahimainathan, Telerik's Chief Product Officer, made these comments:
"The .NET audience remains a vital element of the Telerik community, and we want to ensure we make their lives as easy, efficient and productive as possible. As the mobile world rapidly evolves, we're driven to ensure the .NET community evolves with it.

The latest release of Telerik DevCraft includes new UI tools and upgrades to the existing product suite that directly address the mobile needs of our 1.4-million-strong developer community."
For more details on the latest release of Telerik DevCraft, check out the Telerik website. Also, be sure to register for the October 29 webinar.