Today, Telerik announced that their leading CMS solution Sitefinity is to be boosted by some direct improvements to the way users manage, view and interact with their own content, as well as analytical data.
Sitefinity is a powerful ASP.NET website management platform, primed to enable its 70,000 business users to execute quickly and independently. Thanks to the minimalist approach taken by Sitefinity, developers, marketing end-users and IT managers are able to work more effectively, helping to grow their business.
Currently, no less than 49 of the Fortune 500 companies currently trust Sitefinity with their web content. Now, Sitefinity 6.2 will seek to change the way everyday users interact with their websites, hoping to give those same enterprises a smoother, more user-friendly experience.
Inline Editing Introduced
The Sitefinity content management system now comes equipped with a browser-based HTML5 environment for creating and updating content. That means that authors can now edit title fields and body fields in a true WYSIWYG format.  Everything from headers, sub-heads, and body content and images can be created and modified in context of the webpage.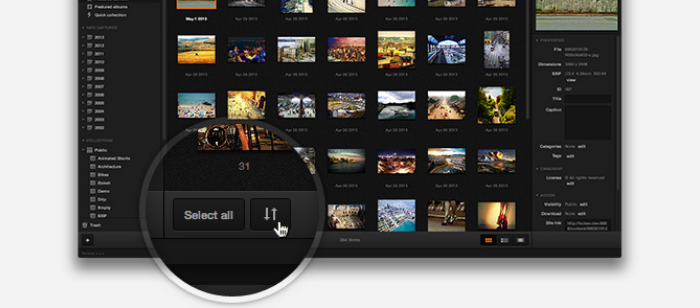 This highly user-friendly method of updating content means that users will be able to tailor their content as they view it from the end-users perspective. This doesn't just simplify the content publishing process, but it also makes it a whole lot more efficient. The additional 'Full Details Mode' allows users to edit all the pieces of a content node such as keyword tags, image alt tags, URL, and publication date.
Martin Kirov, the Executive Vice President of Telerik's Sitefinity division, had this to say regarding the newly implemented inline editing feature:
"The ability to execute is becoming a bigger and bigger differentiator for the success of online marketing teams. Making digital marketers more effective by authoring content in the context of the presentation was the main driver behind the revolutionary inline content authoring experience we're delivering with this release. Content is still in the center of the online customer experience and enriching it with context, coupled with amazing authoring experience will enable our customers to deliver compelling online experiences and grow their business."
Google Analytics & Admin Dashboard Enhanced
Sitefinity users will also notice that the Google Analytics web analytics service module has also been upgraded to HTML5. Based on this rich, standards-based environment, users can easily take full advantage of the Google Analytics service, in new, more effective ways.
For example, as users edit webpages, they can leverage analytic reports, including daily visits, visit duration, and unique visitors – all whilst making adjustments to the webpage for search engine optimization purposes.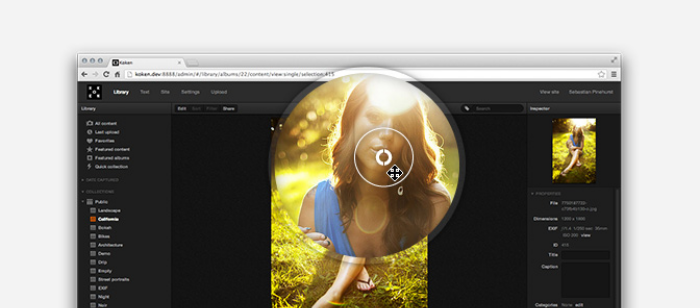 What's more, is, the Sitefinity CMS now offers its users a dynamic Administration Dashboard that gives business users visibility into areas such as website interactions, pending tasks and recent content added by either themselves or other users. This holistic overview of the website in question will almost certainly benefit enterprises and individuals alike to ascertain important information as soon as they log in to their admin panel.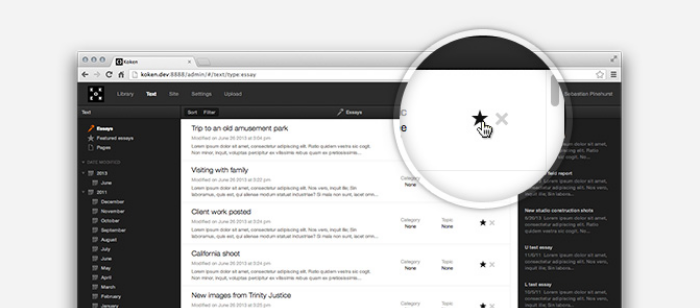 The dashboard also benefits from integration with Google Analytics. Users can personalize the display to present metrics such as daily visits, visit duration, bounce rate, traffic sources and more. Alternatively, the dashboard can be set to display content items last edited as well as type and status.
To find out more about Telerik's improvements to their popular CMS, you can have a read of the official release notes for Sitefinity 6.2.
Additionally, you can learn more about Sitefinity via our CMS Directory.