After a new $2M investment and 55,000 hours of development, TERMINALFOUR, has evolved their product beyond its web content management roots to a full digital engagement platform for higher education institutes. 
Headquartered in Dublin, Ireland, TERMINALFOUR is a CMS focused on improving the online presence of universities, colleges and school districts across the world.
TERMINALFOUR commited to this evolution by expanding their Research & Development team by 40%, all to ensure that the end result was in line with what the world of higher education requires and desires. 
150 New Feature Enhancements
In the past year, TERMINALFOUR's flagship product has undergone an extensive re-architecture. This re-architecture has seen the introduction of new structured frameworks and 150 new feature enhancements, resulting in the arrival of the TERMINALFOUR Digital Engagement Platform.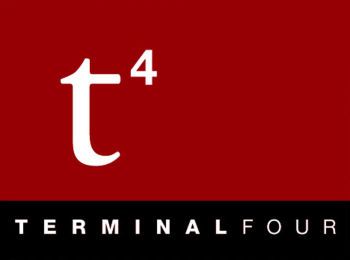 Furthermore, TERMINALFOUR's solution is now available in two editions: TERMINALFOUR Site Manager 8, the core web content management product, and TerminalFour Engage.edu, the full digital engagement and web content management product.
Along with the core web content management product, TERMINALFOUR's Engage.edu solution has been augmented with a host of measurement and engagement capabilities.  These developments have all had a positive impact on user experience, performance, analytics and social media integration in conjunction with a complete redesign to the user interface.
The direction of this product is in recognition that universities and colleges are no longer only concerned with managing content across their online real-estate.  With increased demands for transparency in terms of performance, results and student involvement there is a greater need to measure online effectiveness, engage with and create personalized experiences for every visitor. Here's an overview of how that all comes together:
Manage: Significant enhancements have been made to the core web content management solution all with a view to improving the user experience.  These include a redeveloped inline editing environment called "Direct Edit", a fully tablet and smart phone enabled responsive product interface, stronger asset management features, editing and publishing performance improvements and more.
Measure: To reflect the need for greater performance visibility and accountability, TERMINALFOUR is now equipped with a full performance and KPI dashboard, which includes for example Google Analytics, Social, CRM and ERP data.  This can allow universities and colleges to evaluate the performance of online marketing activities even at an individual course level.
Engage: To foster greater engagement between institutions and multiple target audiences TERMINALFOUR has placed a huge emphasis on developing a platform that enables universities and colleges to build unique experiences through content targeting, personalization, improved social integration and A/B and multivariant testing. TERMINALFOUR is also releasing three new higher education modules: a prospectus and course catalog builder for prospective students, an improved campus events calendar and a course search and comparison solution.
Transact: TERMINALFOUR works within a broader ecosystem of technologies and platforms in universities and colleges.  Reflecting this it has relaunched its online forms feature allowing for universities and colleges to more closely integrate with key third party systems such as CRM and higher education ERP solutions.
A Game-changer
Piero Tintori the CEO and Founder of TERMINALFOUR, made these comments upon the announcement of his product's enhancements:
"This new platform has been the absolute number one priority for TERMINALFOUR for the past year. We challenged our teams, specifically R&D, to think outside the confines of traditional web content management.

To visualize a platform that genuinely addressed the content, digital marketing and online optimization needs of higher education. Then they had to deliver it.We're absolutely convinced that this latest release is a game-changer in the marketplace.

This is a strong statement but universities and colleges are rightfully demanding a solution that maximizes their content, unifies their communication and online brand and contributes to business performance. We've delivered with this release and have ensured the product can continue to meet these evolving expectations"
To find out more about TERMINALFOUR's latest higher education digital engagement solution, check out their website.