It's no secret that having an online portfolio is important to a modern business. When your business is photography, though, it's crucial.
Today, we'll be looking into the benefits of website builders for photographers and their portfolios. The Internet has become the most widespread marketing medium since 2016, surpassing TV. It's safe to say a website is the most effective tool out there for representing your work.
So, let's take a look at how to set one up!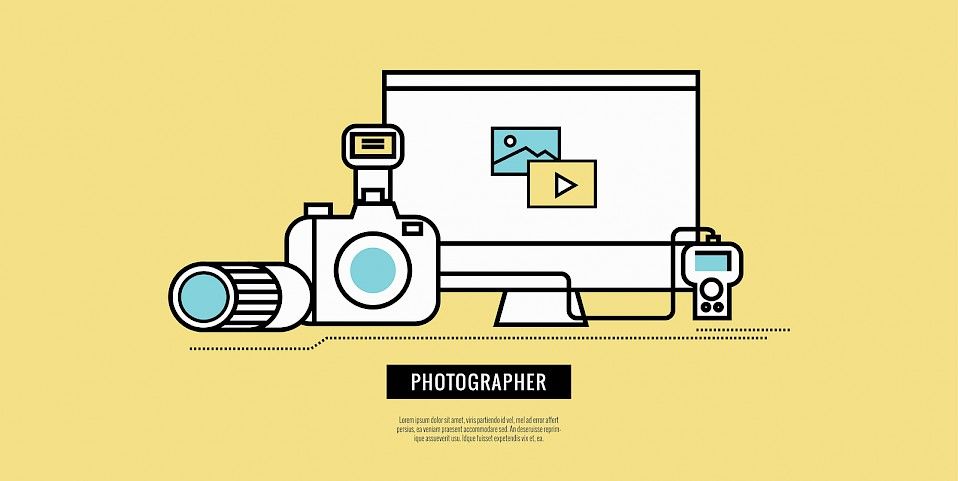 What To Look For
You need an online repository of your work that people can visit and use to make decisions about hiring you. At the same time, unless you've diversified your skill set early on, there's a good chance you don't know how to sit down and code a website by hand.
First, the good news: website builders for photographers aren't hard to come by. There's a lot of platforms out there to help you put together a website, quickly.
What can make or break your final product, though, is knowing what services to look for:
Ease of use.
The point of using website builders for photographers is to take the hassle out of setting up your site. Avoid builders that require excess HTML or complicated add-ons just to use them. Remember: this is supposed to be straightforward.
A subheading to this point could be to look out for tools that do actual work. Choosing builders that offer vintage filters and other fun widgets might be tempting. What you'll need to make an impact, though, is a gallery that looks great and the ability to share your content, easily.
Lastly, integrated SEO options can help to get your site the distribution and visibility it needs.
Mobile readiness.
Often left until the end by developers, this is one of the most important steps in creating any website. Mobile users account for more than desktop users, and have for a few years already. If you aren't optimised for mobile, you're missing out on a lot of potential visits.
Bandwidth.
Getting enough bandwidth is also critical. Don't underestimate how much space you'll need to host your full portfolio. Always check before committing to a website builder and domain.
The Best of the Bunch
The following are our top three picks for the best website builders for photographers, on the market today:
Format
This website builder stands out, because of the ease with which it creates mobile-ready sites. In next to no time, create something that works on those all-important mobile devices. Add to that a full bill of website creation tools, and it's easy to see why this is becoming one of the most popular platforms for photographers, out there.
Note: Format is offering CMS Critic readers 10% off their annual plan by using the code CMSCRITIC
Wix
This platform offers a lot of customization, and the option to publish your website for free. It's easy to use, puts you in control of your site's SEO, and offers a million gorgeous photography templates. To get the most out of it, we recommend purchasing a domain subscription, so that the URL is just your name, without the word wix in it.
SmugMug
This is a website builder that puts photography first. There's an integrated shop so you can sell your physical as well as digital copies of your photos. It's packed full of features suited perfectly for photographers.
And there you have it. With a little insight from someone in the know, you'll be able to find website builders for photographers puts your photography front and center.
Thanks for listening.