Founded in Paris in 2012, Pikock is a user friendly drag-and-drop website building tool, built to make website creation as easy as possible. 
Today, Pikock have launched their "Layout Slider" – a website editing tool which allows administrators and publishers to instantly slide their way through pages, changing the look and feel of their website.
Intrigued by the feature, I personally signed up with Pikock to get a feel for how their new Layout Slider works, as well as how Pikock works as a website builder.
Instant Carousel Changes
Pikock's Layout Slider first struck me as a bit of a redundant tool. However, the more I used it, the more impressed I became. Essentially, the carousel interface enables you to instantly change the entire look of a web page by simply sliding new page templates into place.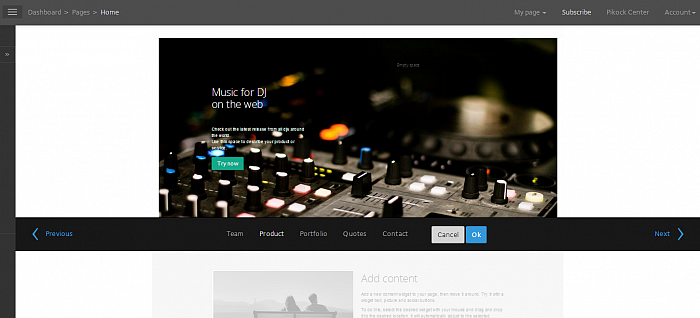 Using the slider, you can browse through your website pages, select the one you want to change, and then simply flick through templates using the "Next" and "Previous" buttons. The page design is then replaced before your eyes.
Once you come to a suitable template, you can revert back to the editor, where you can adapt the pages by inserting text, images, videos and a range of other widgets via a drag-and-drop system.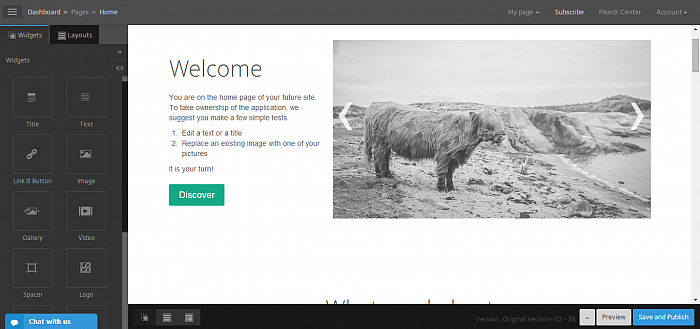 Pikock comes with a small, but very well designed template selection, all of which are customizable using the drag-and-drop editor. With Pikock, your website will also be automatically optimized for mobile devices. Administrators can even preview Pikock websites on tablets and smartphones via the admin panel.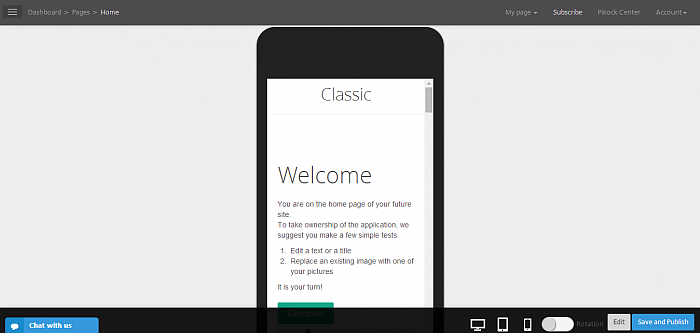 I also managed to ask Pikock Co-Founder Tsifei Chan a few questions about the Layout Slider, and where he and his team intend to steer the platform next:
"Some of our users had some difficulties creating nice layouts. Entrepreneurs are not web designers, but they can differentiate between what is beautiful and what is not. It is easier in general to adapt [an existing page] rather than to start from a blank page. We decided then, to create some ready-to-start layouts in different categories. And in terms of UX design, the best deal in terms of simplicity was a slider. 

For future ideas, Pikock is working in a different approach of the Drag and Drop builder.And we are thinking about also a new approach to upload images. We'd [also] love the slider move on to the iPad."
To find out more about Pikock and to sign up for a free trial, visit their official website.
You can also watch an introductory video on the new Layout Slider.