The Washington Post's Arc Publishing has signed an agreement with Le Parisien to power the publication's digital presence. Founded by the French underground during World War II, Le Parisien is known outside Paris as Aujourd'hui en France ("Today in France") and is one of the largest newspapers in the country, reaching more than 20 million monthly unique visitors and with the largest general national news daily print circulation of more than 320,000.
"We are so pleased Le Parisien has chosen Arc to realize their digital ambitions and help position them for future success, " said Scot Gillespie, CTO at The Post. "With this partnership, Arc will power sites on four continents and operate in multiple languages. We look forward to another year of tremendous growth and continued investment in the platform."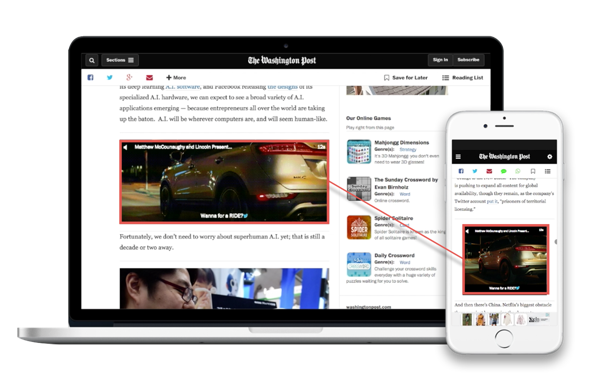 The Arc engineering team will migrate Le Parisien to the Arc platform, building a new site for them and integrating Arc tools including PageBuilder and Websked into their newsroom's day-to-day workflow.
"Le Parisien is choosing Arc for offering a complete publishing platform solution which will support and enable significant site performance improvements," said Sophie Gourmelen, General Manager of Le Parisien. "The many capabilities of Arc will furthermore allow us to focus our time and the efforts of our teams on product innovation."
About The Washington Post's Arc Publishing
Arc Publishing (https://www.arcpublishing.com/) is an award-winning, state-of-the-art digital platform and suite of tools that's engineered to meet the needs of modern publishers. Built by engineers and designers at The Washington Post, Arc technology solves complex publishing needs, including video, mobile web and apps, syndication to distributed platforms, automatic content testing, data mining and monetization. Arc has powered the digital transformation of clients both large and small across the globe. At its core, Arc is about speed and innovation: for readers, the newsroom, brands, advertisers and developers.