Occasionally, a number of WordPress users may well have the urge to renew their websites and make them look different. If you are one of them, perhaps you have become bored with the way your home page looks, or you want to get rid of that annoying calendar widget.
You start by removing unnecessary layout elements, or maybe picking another color scheme or font family. But after a couple of such attempts, you realize that you need something more than just playing with your old WordPress theme. You need a new one.
Of course, you can always buy a new theme. There are a wide variety of premium WP themes available out there , and you just have to spend some time on finding the right one. But what if you're not sure that buying a new theme is exactly what you need right now?
What if you just want to try out a couple of different themes, perhaps on different frameworks, and dive more into WordPress itself?
In this case, there's no real need to buy anything new. You can easily find a great selection of awesome and yet free WordPress themes and try them out. Many of them vary in style and functionality, some of them are mainly blogging themes, and some are more suited for a business website. But what's more important is that all of them are developed by professionals and each theme may become a suitable choice for your website.
We've prepared this list of free WordPress themes for you and hope you'll be able to find here some good options for your WordPress website.
Melissa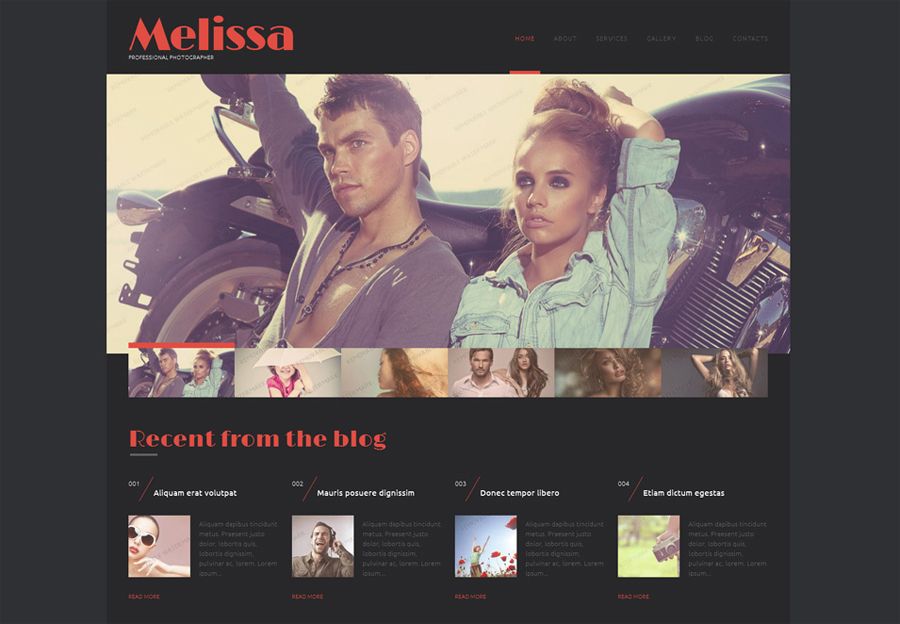 Melissa can be a great solution for a photographer's portfolio, or any other website that has to make a special emphasis on its imagery and visuals. Our attention is drawn by the image slider on the home page, which can be a good place to showcase your best works. Original typography combined with a dark background creates a great aesthetic appeal.
Mynd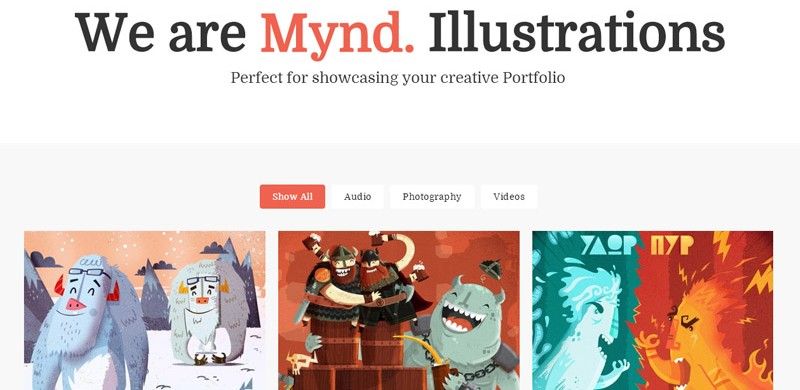 Although Mynd positions itself as a theme for a creative portfolio, it is much more than that. This theme can become a wonderful solution for different kinds of portfolio and business websites. It has a lot of awesome features, such as one-click demo install, parallax scrolling effect, Font Awesome icons, a large number of blog and portfolio pages, shortcodes, different header variations and many more.
Globaly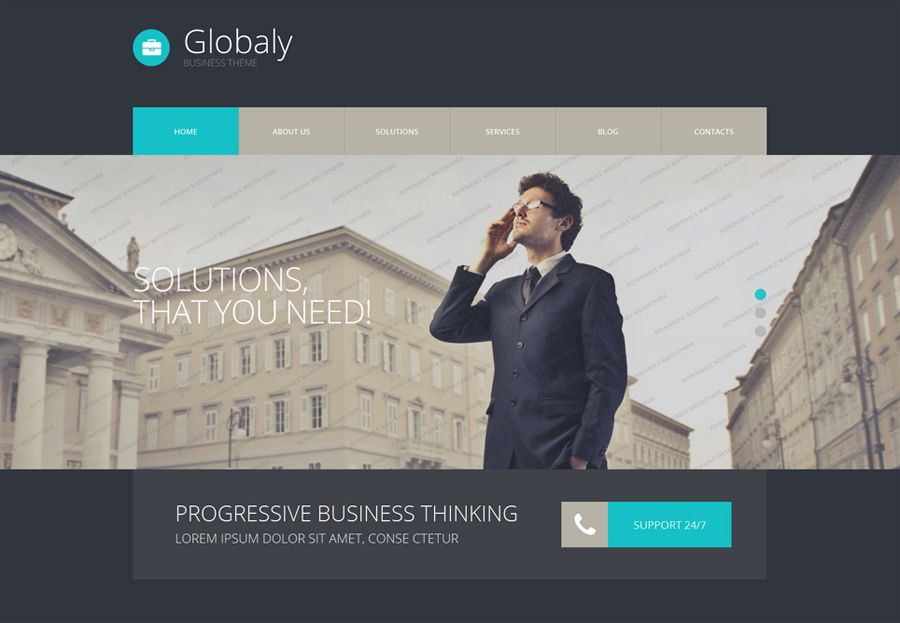 The theme fits nicely into any business related website. It is built with Cherry Framework that considerably extends its functionality and makes it easy to customize. You can experiment with the color-scheme, change the layout of elements, choose another logo, etc. More than 80 useful shortcodes are available for you to upload the content easily.
Zerif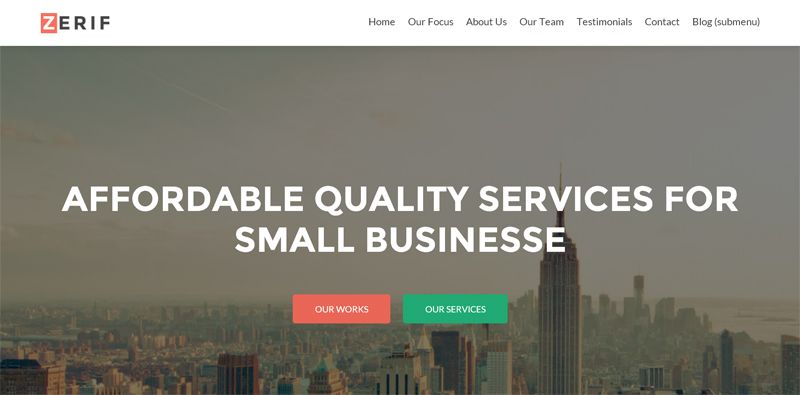 Zerif is a lightweight one-page WordPress theme that is nicely suited for a business website. It has a parallax scrolling effect and large hero images. Zerif has an easy-to-use contact form and is compatible with the latest versions of WordPress. The code is clean and well-written.
Lawyeria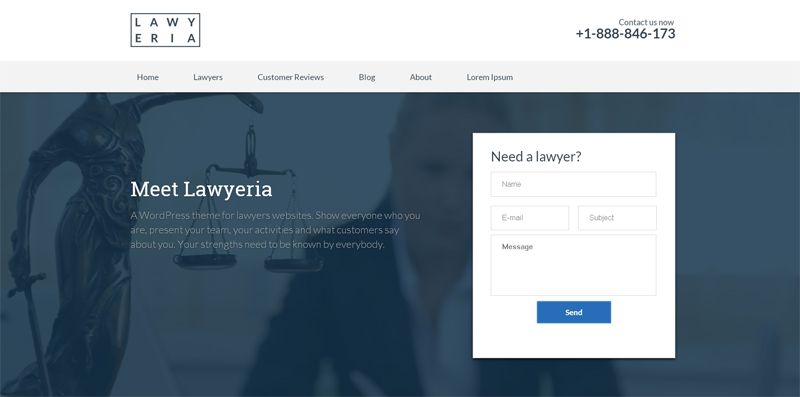 Lawyeria is a fully responsive WordPress theme, designed specifically for lawyers, but it can also be successfully applied to a business website. The distinctive contact form on the home page makes it very easy for prospective clients to get in touch with you.
.Multi
Implemented with elements of flat design, Multi is a nice combination of style and aesthetics. It has a responsive design, different types of custom pages, including testimonials, archives, FAQs, contacts, etc. The theme is easy to customize and adjust to your needs.
Editor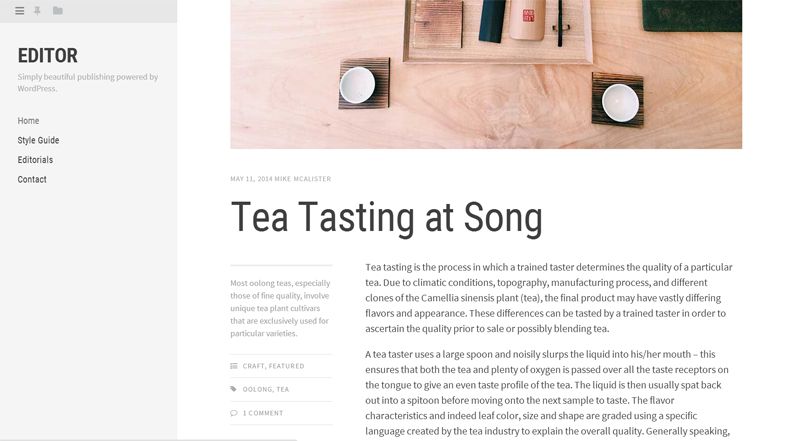 Considering that the above mentioned themes were primarily for business websites, this one is made exclusively for blogging purposes. Editor has a carefully implemented design with attention to minute details. If you're looking for a good blogging theme, you should definitely try it out.
Demo Download 
Harmonic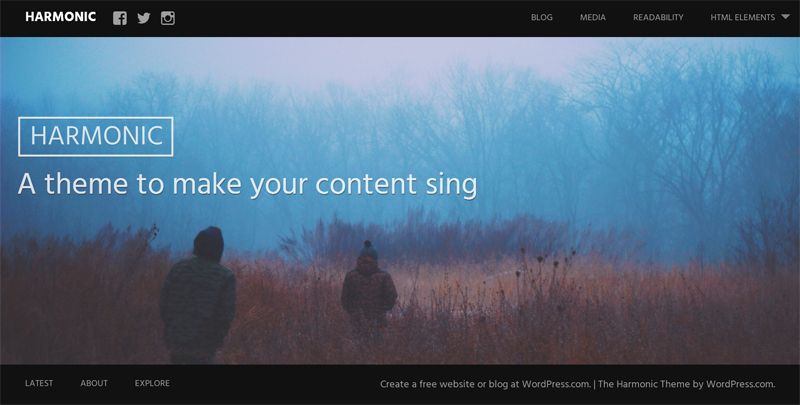 Harmonic is a minimalistic theme with a big focus on quality imagery, which uses a parallax scrolling effect. The theme also has a good-looking blog, and media library, where you can showcase your images.
Jewelry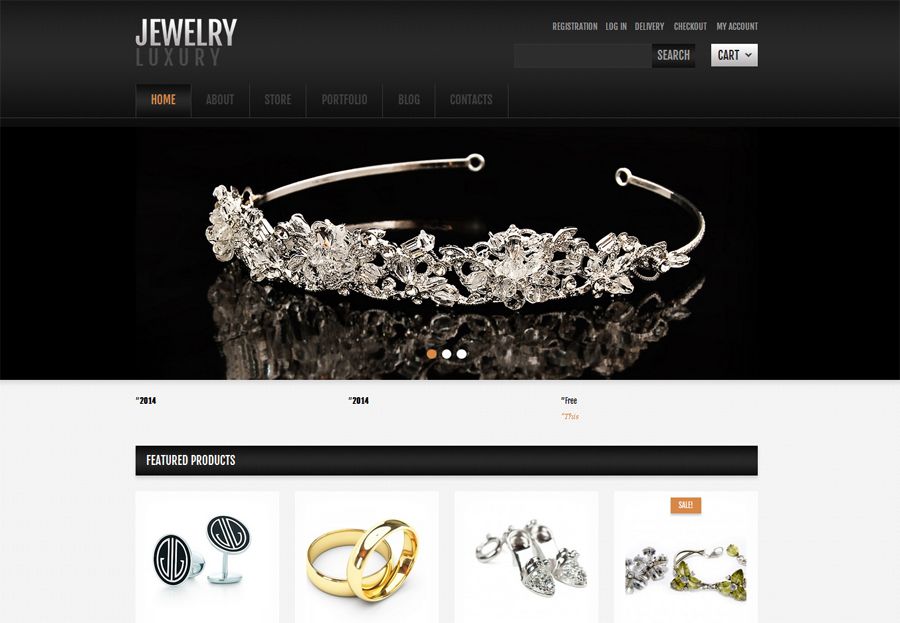 This Jewelry theme uses Jigoshop eCommerce plugin, which turns it into a perfect solution for any eCommerce business. Apart from the ordinary WordPress features, this theme has a full pack of useful additions that are important for any eCommerce website.
Convac Lite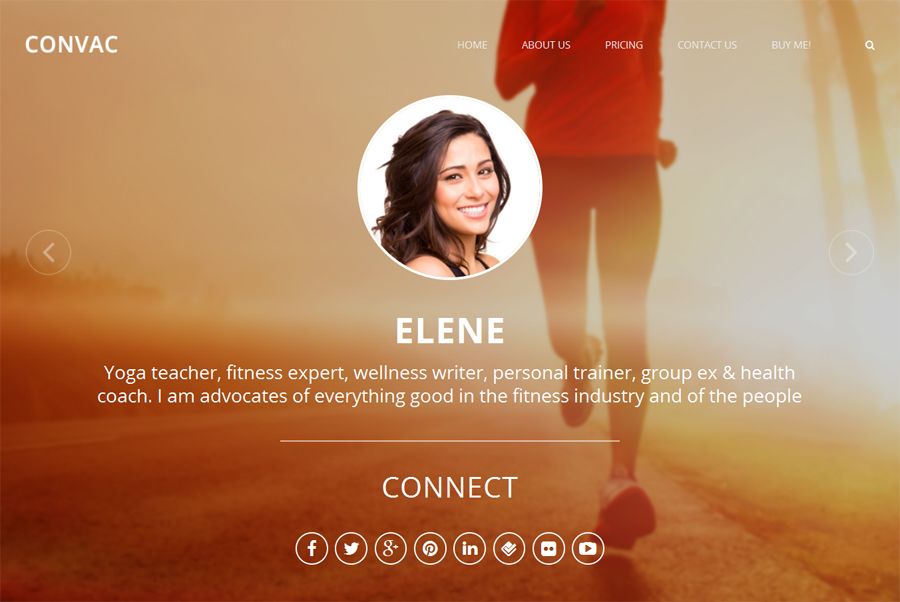 Convac is a good solution for a personal website. The theme has different variations (for photographers, fashion models, fitness trainers, etc.) and you can decide which one suits you best. The intuitive layout displays all the necessary information about you and your services.
Constructzine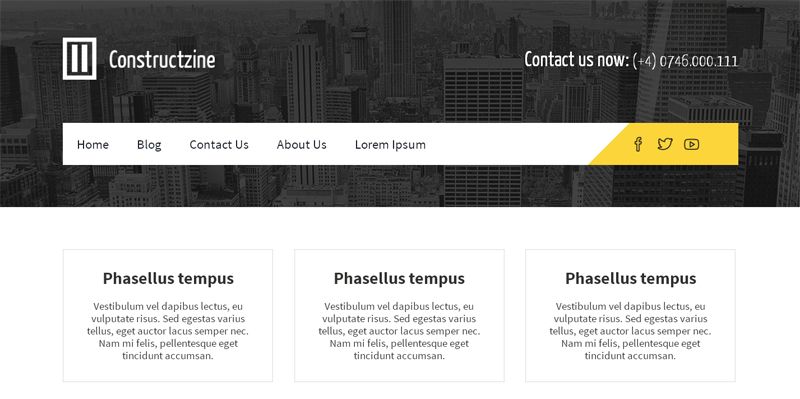 Constructzine is a simple theme that can be used as a calling card for your business. It has a standard set of pages (contact us, about us, etc.) and a blog. The theme will not bore you with an excessive amount of animations, which makes it load faster.
Aventurine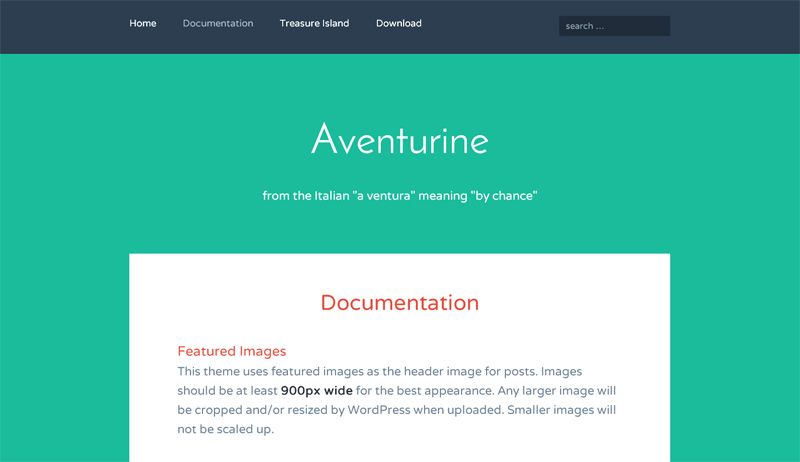 Aventurine is mainly a blogging theme that has a special emphasis on a distinctive color-scheme. The turquoise background color and red fonts are definitely an eye-catcher, but you can always change them to something more neutral.
Influence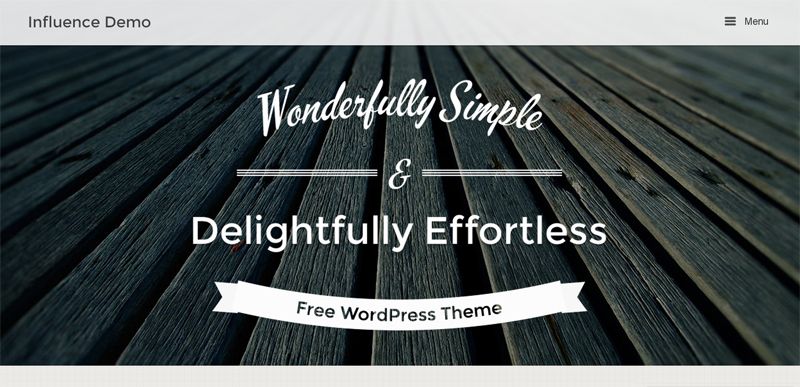 The front page of Influence has some nice-looking elements of a typography poster. The theme is mostly content oriented and is suitable for a blogging website. There are different types of posts, including posts with embedded videos and images.
Griffin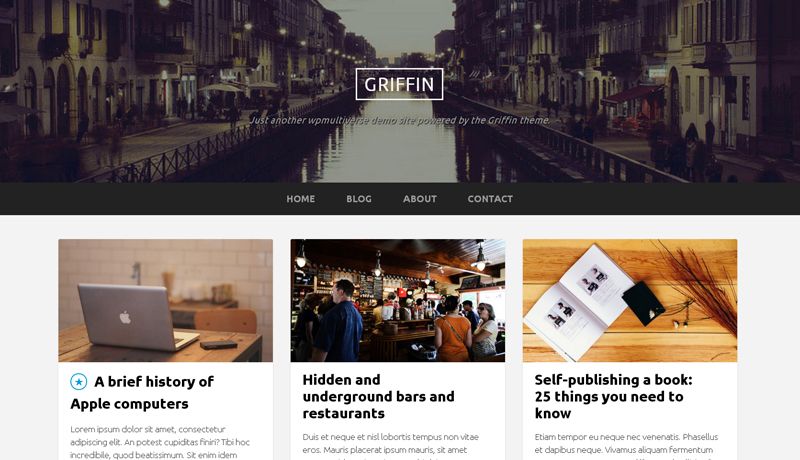 Griffin provides your website with an aesthetically pleasing design. It has a set of standard features that are more than enough for a simple blogging website. The code is clean and well-written which makes it a pleasure to customize the theme.
Ascent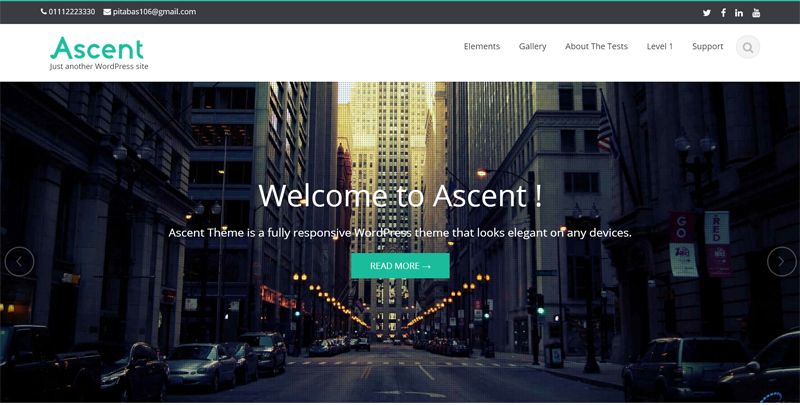 Ascent is a clean and good-looking theme that is a perfect fit for blogging. It has an image slider at the top with big hero images and ghost buttons. The layout of blog articles looks stylish and effective, the only feature that may seem a little excessive is the hover effect on images.
Business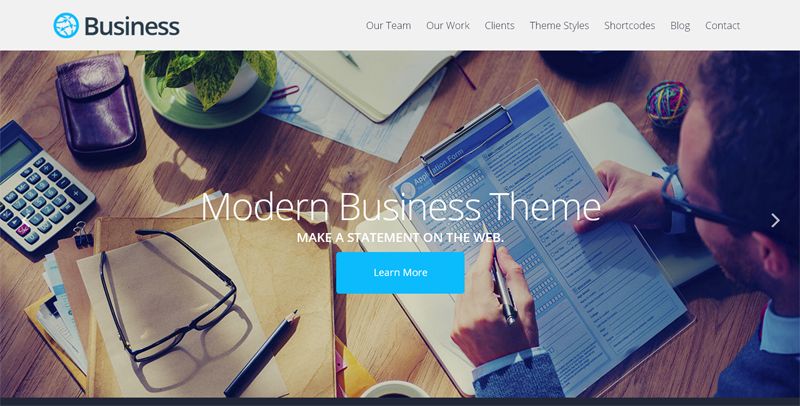 The name here is self-explanatory. Being a great fit for any business website, this theme has a set of useful features such as various types of pages, shortcodes, responsive design, etc. The theme can serve as a great platform for your business.
Demo Download 
Medics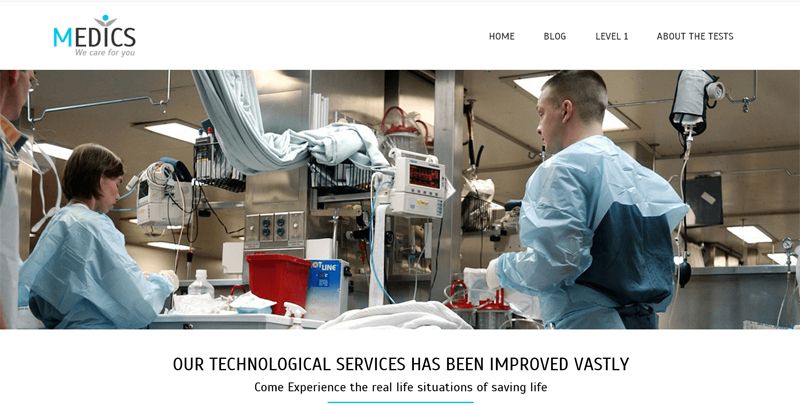 It can be difficult to find a free WordPress theme dedicated to the medical field, but this theme could become your perfect solution. It is clean and has a well-built structure of pages, so that your clients can find all the necessary information quickly.
Flat On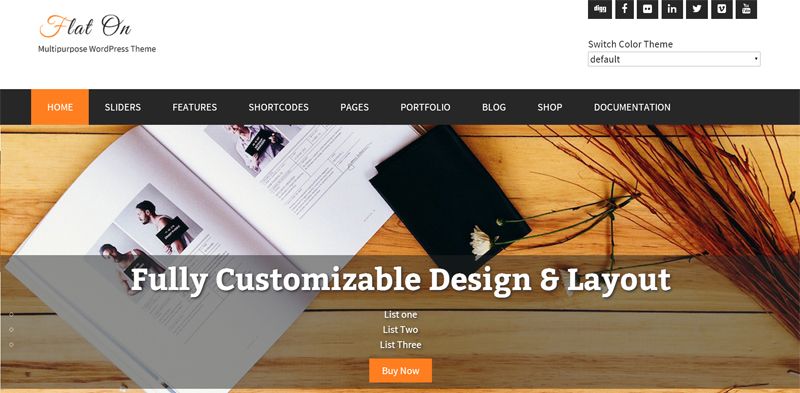 Flat On is a multipurpose WordPress theme that can be used both for blogging and business purposes. It has two types of image sliders, different page layouts, a collection of shortcodes and other helpful features. You can choose from over 8 different color-schemes.
Simplicity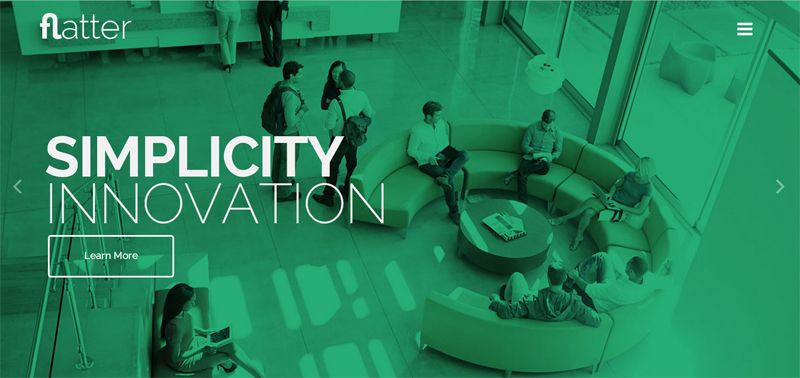 Simplicity is a one-page theme that is built mainly for high speed and effectiveness. It uses flat design and two types of layout – default and full-width. It has a set of shortcodes and an image slider that is probably the most dominant element on the web page.
Demo Download 
Mia Ittalonni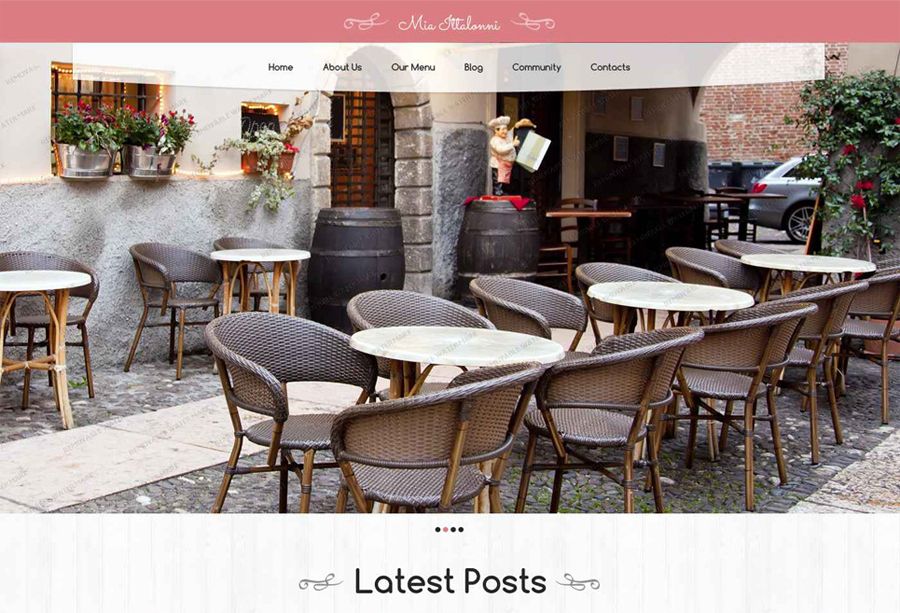 Mia Ittalonni is a restaurant theme that features a nice, elegant design. It has a lot of helpful features, including image galleries, sliders, custom post types, shortcodes, etc. The theme is fully responsive and all the main layout elements can be easily adjusted according to your preference. 
We hope you have found this round-up of free WordPress themes useful and were able to find some great solutions for your WordPress website.
So what is your favorite free WordPress theme? Or maybe we haven't included it in our round-up? Please, share your thoughts in the comment section.