Document management systems are a mainstay for business everywhere and sometimes finding the right one can be a bit of a challenge. As such, I've decided to share with you my list of the top 5 document management systems, based on my experience.
These are listed in no particular order but rather as they come to mind. They are all equally excellent choices and I'd recommend exploring each before making a selection as your needs should be what determines the choice you make.
LogicalDOC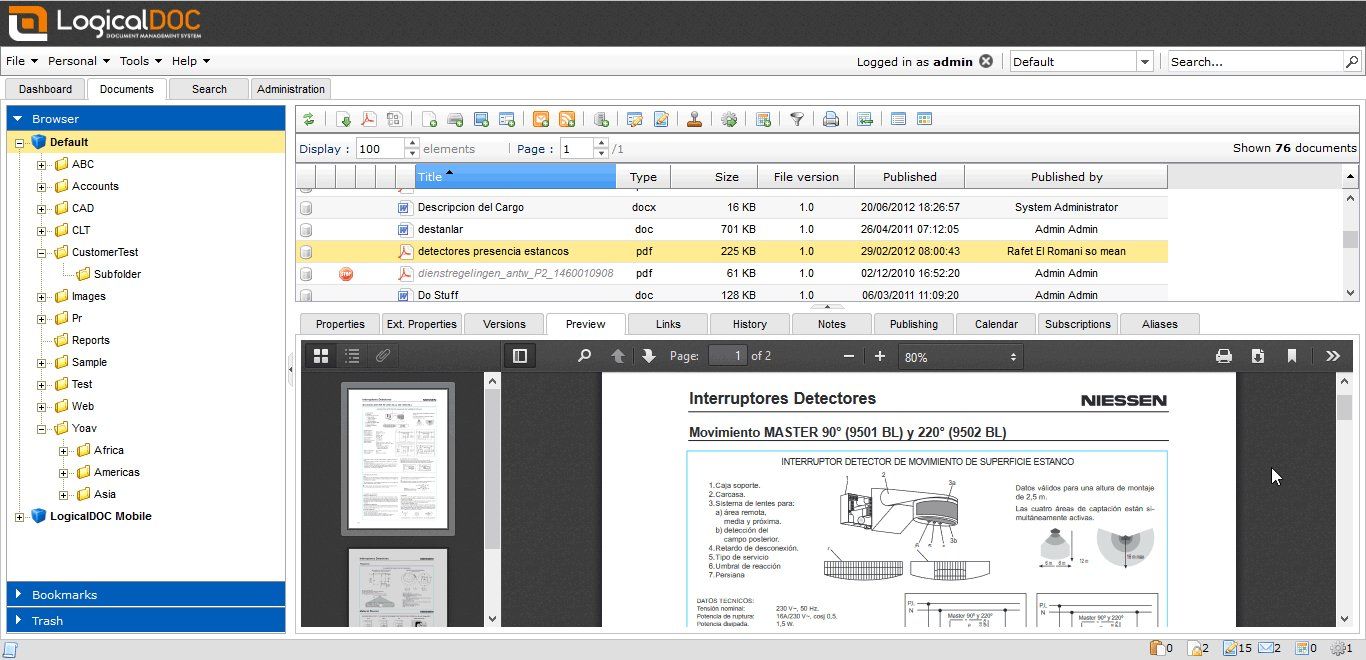 LogicalDOC are the recent winners of our 2016 CMS Critic Awards – People's Choice for Best Document Management System. LogicalDOC is an easy to use, intuitive document management system that offers a wide breadth of features worth investigating.
Learn more at https://www.logicaldoc.com/
eFileCabinet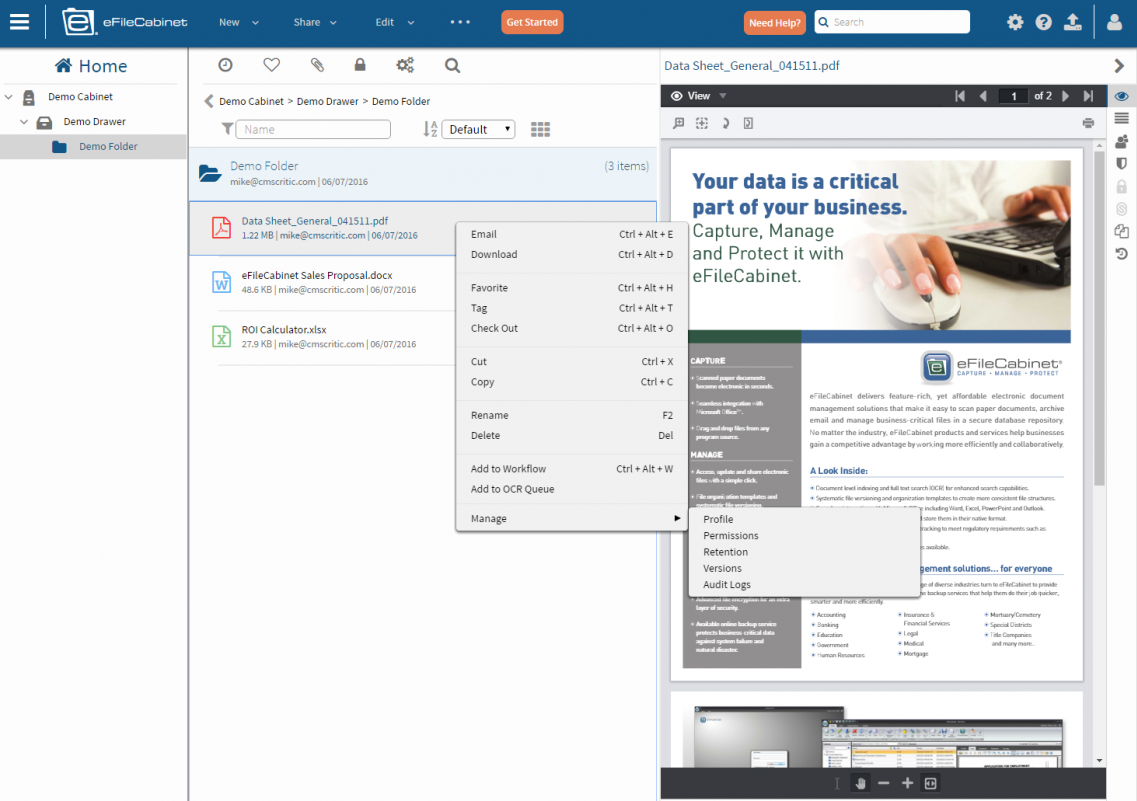 When it comes to ease of use and beauty, nothing beats out eFileCabinet's document management system. It has perhaps one of the most intuitive interfaces I've ever seen and has been designed to function just like a filing cabinet, making it incredibly easy to adapt to for those who are not as apt with technology.
Learn more at http://www.efilecabinet.com/
M-Files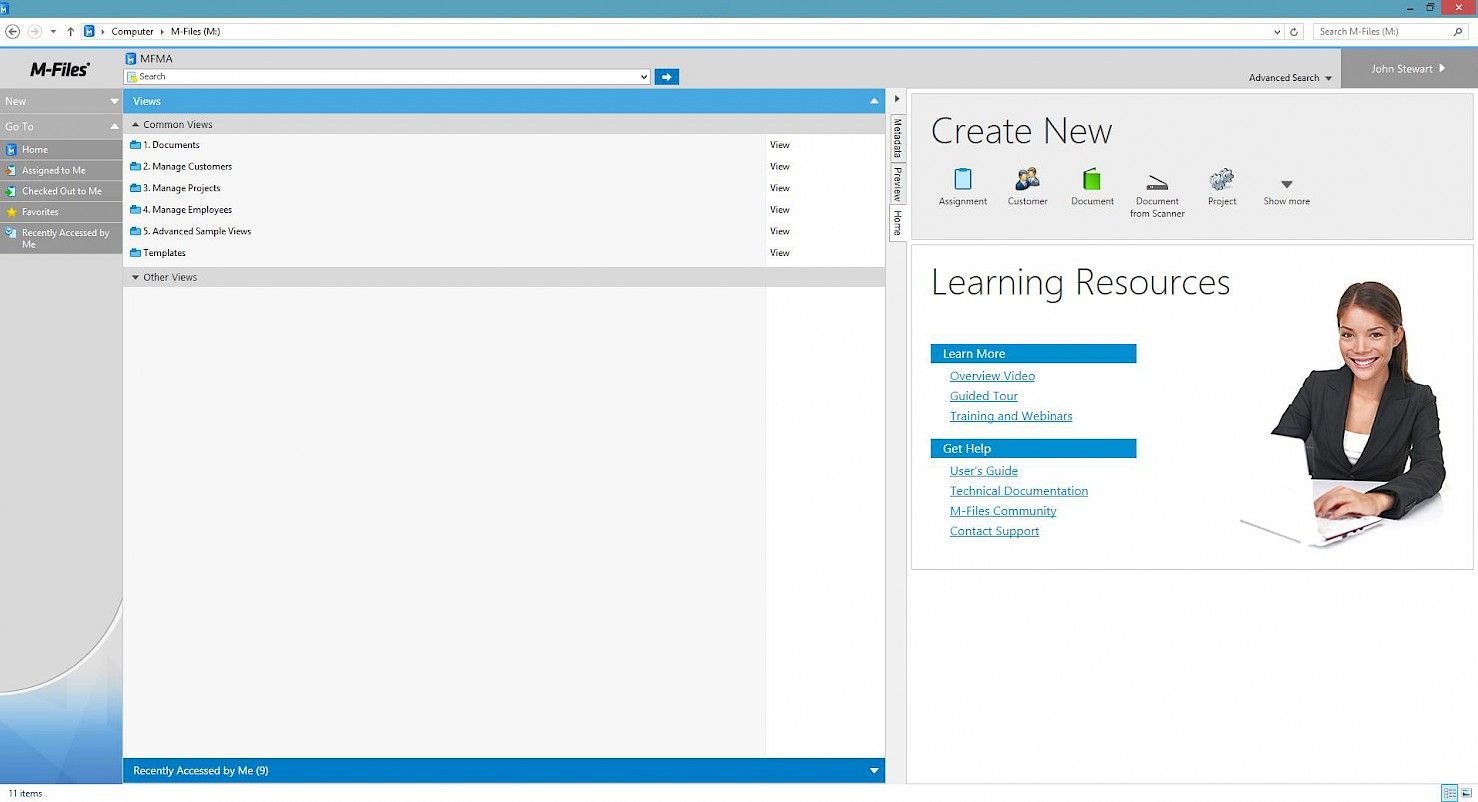 M-Files enterprise information management (EIM) solutions transform how businesses manage, secure and share information with a unique metadata-driven approach that organizes and processes document and other content based on what it is, rather than where it is.
Learn more at https://www.m-files.com/
Ademero Content Central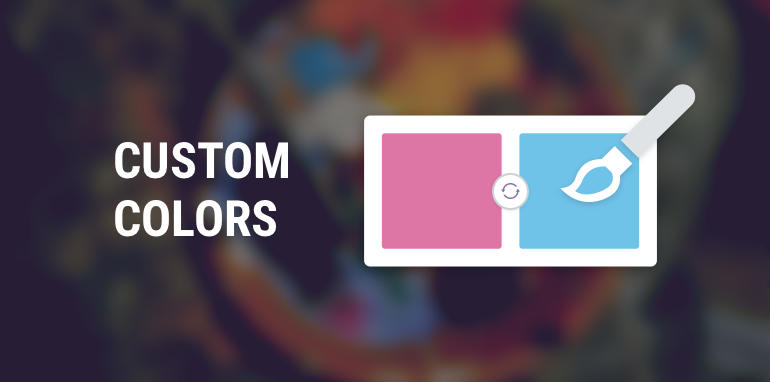 Content Central gives organizations like yours quick and easy access to your information. The all-in-one, browser-based document management system provides what matters most to you: Access, Speed, Process Automation, and Security.
Learn more at https://www.ademero.com/
Dokmee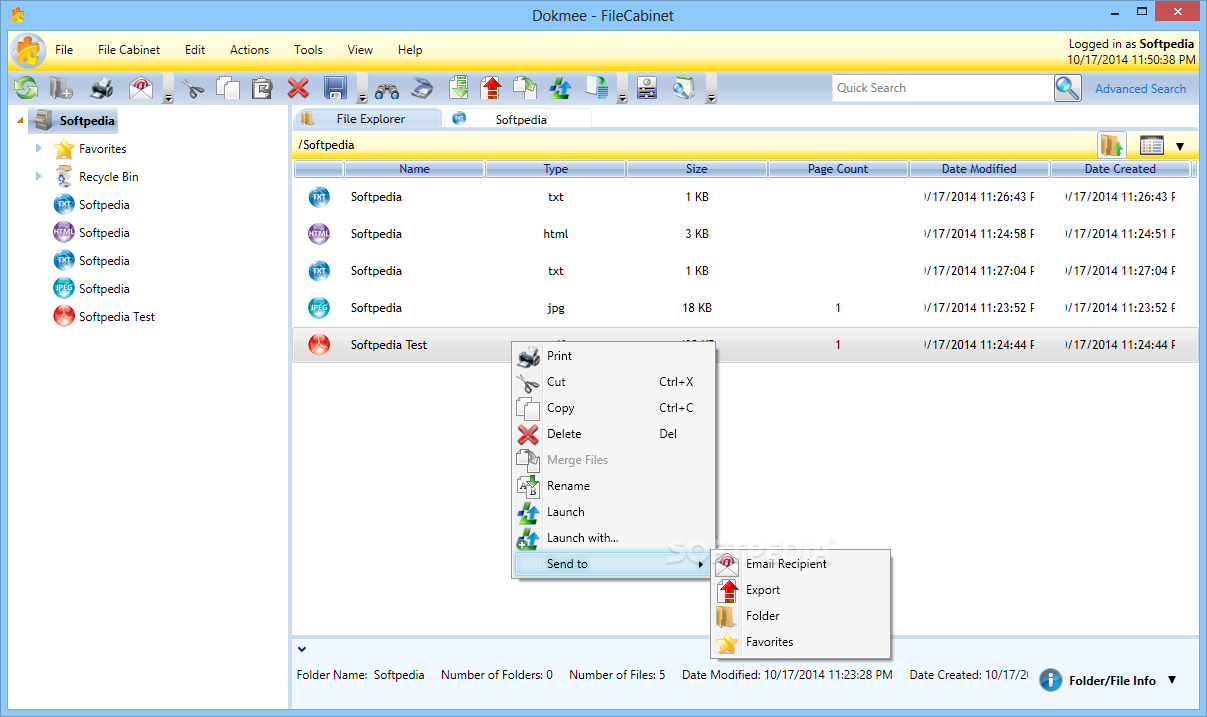 Dokmee is a secure, easy to use document management system designed for a variety of purposes including document capture and storage, search and retrieval, and file sharing. It adapts to any business model by maximizing accessibility and functionality in repositories of all sizes and has a user friendly interface available in 19 languages.
Learn more at https://www.dokmee.com/
Do you agree or disagree with this list? Let us know in the comments below. Be sure to share your favorites as well and perhaps I will expand this list to include them.