According to Radicati Group, a technology research center, the online world will boast 5 billion email accounts by 2017. It also predicts that email marketers will enjoy an average return of $44 for every dollar spent on (good) marketing techniques.
In other words, email marketing is here to stay.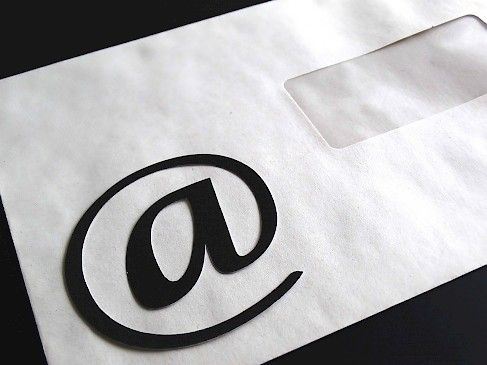 Today, there are tons of bulk-email service providers that save you time and effort when reaching out to your email subscriber list.
These services differ from each other in terms of the free email usage limits, trial periods and the number of free email campaigns. If you own a startup and your business is at its infant stage, it is important for you to choose the solution that's right for you.
Back in 2013, CMS Critic compiled a list of the top five email marketing platforms, but we think that some of those top five spots may have shifted in the last two years or so. So, here's a guide to help you find your way in 2015 and beyond.
1. AWeber
AWeber has been around for some time now and is one of the best options if you are looking for an affordable and user-friendly service. Not exactly feature-heavy, but it has got all the important functions required for comprehensive email marketing.
For starters, AWeber features great reporting system that helps you determine what works and what doesn't. It also features an email campaign creator that helps in educating users on how to create newsletters and signup forms.
AWeber also has some cool features like split testing for advanced users. Other features include RSS feeds, auto-responding and the ability to integrate with WordPress and WordPress Plugins.
2. MailChimp
MailChimp is often regarded as a powerhouse service provider for email marketers. The service allows users to send billions of emails every month and offers free plans forever for up to 12,000 emails and 2000 subscribers every month.
Features like spam filtering tools and auto-responding abilities are absent in MiniChimp. However, the service excels in terms of its pricing. It's got seven million users under its belt and is extremely easy to use. MailChimp's mobile application can be used both on Android and iPhone platforms. It is also easy to integrate MailChimp with Google Analytics, which helps you study your campaign's success in terms of revenue.
3. Emma
This service is very different from other email marketing platforms. Emma's website is visually very appealing and there is a sense of modern design, innovation and functionality. It features 6 different editions:
Professional Edition

Franchise Edition

Agency Edition

University Edition

Nonprofit Edition and

Customized Edition
Along with its different editions, Emma also boosts different packages starting from 45 dollars per month. Emma features an iPhone App that lets you access and share your campaign results with your team. The software is your best pick if you have been looking for personalized customer service, stylish design and a proven satisfaction record.
4. iContact
Similar to AWeber, iContact features a trial package that lasts for one month. From there onwards, you can opt for monthly billing or yearly billing and choose your plan depending on your subscriber's list.
Apart from its regular plans, iContact offers interactive strategic advices to develop your marketing ambitions. iContact's advisors will work with you to research and determine the success level of your marketing strategy and your competitor's activities to help you be more effective in your marketing strategy.
Thanks to its dedicated services, today iContact is one among the most invested and popular email marketing service providers. The only downside about this committed email marketing service provider is that its social media interaction tools are limited. They only work with Twitter and Facebook. If your business is one that has more to do with Instagram, Pinterest, Google+ or LinkedIn, you may have to look for alternative option.
5. MailUp
Apart from its free trial period, MailUp has introduced a unique way of pricing for its services. MailUp's charges not only depend on the list of recipients; it also includes the speed at which your emails are sent. That means – the quicker your mails are delivered, the more expensive. For example, if you intend to send emails to 5000 recipients within three hours, the charges are $49 and if you want to do the same in one hour, the charges bump up to $76.
This kind of pricing and plan is extremely useful if you are a big, international business operator with multi-channel marketing. MailUp offers email marketing, SMS marketing and social media marketing all in one. What's more, you can send SMS to customers in more than 200 nations worldwide.
MailUp is no newbie to email marketing; the service has been around for more than 10 years now. It started its domination in Italy and is now popular in San Francisco as well. The service provider is powered with advanced filtering options that allow you to target audiences based on different personal information like gender, age, historical location etc.
Email Marketing: Here to Stay
Email is a marketing medium that refuses to stop growing. Selecting the right platform for your business can be tricky, but we're confident that as we move past the half-way mark of 2015, the five options above offer the most.
Did we miss your favourite email marketing solution? Tell us about it in the comments below, or get at us via the CMS Forum.