For those of you who may be looking for something that's simple and easy to use and an effective alternative to traditional CMS or blog platforms, you'll be pleased to hear about TypePublish. Today we're sharing with your our TypePublish Review.
This is a great CMS that offers a very attractive and easy to use interface that is both intuitive and clean.
Installation is quite straight forward and simply involves uploading the downloaded gzip file, unzipping (if you are on windows, winrar and 7zip will handle these files fine) and uploading the contents to your hosts public_html directory.
You can then begin the install by visiting http://yourdomain.com/index.php which will present you with the following screen:

TypePublish reminds us of the super quick installs that WordPress is famous for. We continue and are prompted to enter our database details:
Once complete, we move on to setting the name and other info.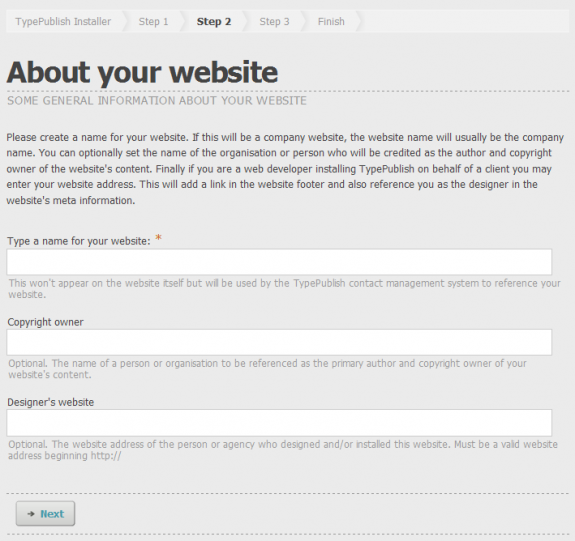 What we liked about this page is you can provide both copyright info as well as a link to the site's designer which is a nice touch.Next, we create the administrator account:
Now the install process begins and completes.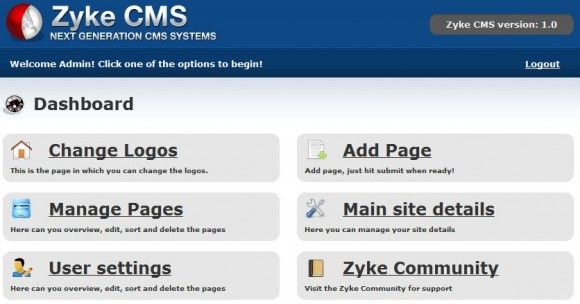 The installation process this CMS provides is definitely quick and intuitive and runs smoothly. The interface is also visually appealing as well, they've done a good job keeping everything simple.Let's check out the default site.
TypePublish has a very nice default theme with nice use of typography that should be quite easy to adapt to your own. The default theme is simple but very nice visually and provides a great starting point for a site.
The administration system is very nice and clean as well: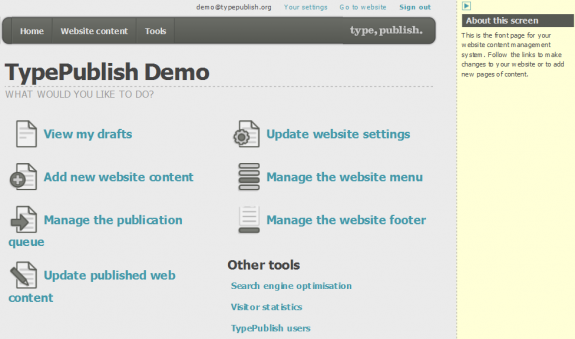 Content editing is a snap with their well thought out editor:
As you can see, creating visually appealing pull quotes is easy as are box-outs and simple search engine optimization.. everything is right there and easy to get access to.
Adding logos and items to the navigation is equally simple with point and click editing as shown below.
Menu Editing: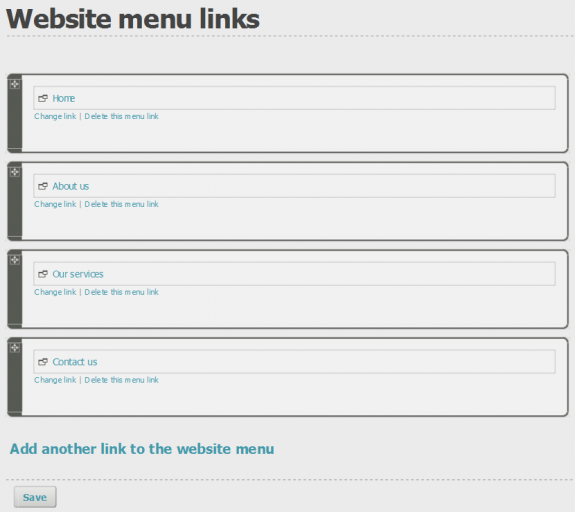 Logo and website details editing:
There is also a nice and easy to use SEO section that lets you add custom meta tags: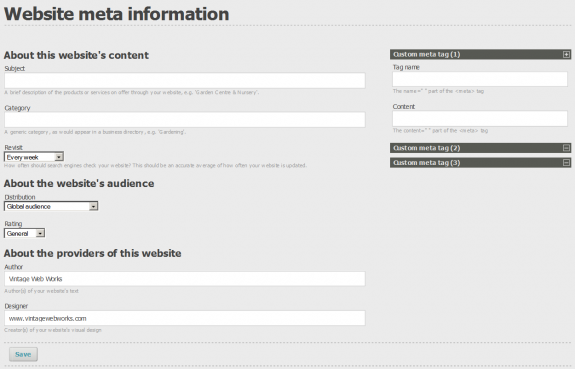 Final Thoughts
We're definitely impressed with what the TypePublish team has done. This is an exceptional release that really does well for the community by providing something that is quick, easy and visually appealing. It's easy to install, well laid out and fits all of the needs that the average joe would expect from a content management system.
Check it out at http://www.typepublish.org