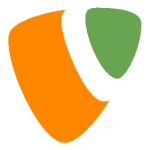 TYPOlight version 2.8.2 is available. The maintenance release updates TinyMCE, TCPDF and MooTools More to their latest versions and includes a couple of new callbacks and hooks. It also fixes a potential request forgery vulnerability in the back end, therefore it is recommended to update.
Updated plugins
The following plugins have been updated:
TinyMCE to version 3.3.2
TCPDF to version 4.9.011
MooTools More to version 1.2.4.4
New interfaces
The following DCA callbacks and hooks have been added:
oncut_callback: Calls a custom function when a record is moved.
oncopy_callback: Calls a custom function when a record is duplicated.
addComment hook: Is executed when a comment is added.
loadDataContainer hook: Is executed when a Data Container Array is loaded.
Important bug fixes
The following issues have been fixed (for a complete list, please refer to the ticket system):
The PDF export function partially generated wrong links.
The custom navigation module was not displayed in certain situations.
The Config class incorrectly treated certain text values as numbers.
The news and event modules did not override the page meta description.
Regular users could not move multiple content elements at once.
The newsletter module did not embed all images in the newsletter.
Find out what has been done
Get an overview of all changes in the ticket system or the changelog.
Download the release at sourceforge.net.