Crescendo Content Marketing (http://www.crescendocontent.com), a closed-loop B2B content marketing system, launched today to help marketers scale the content creation process and access actionable insights into how content is driving engagement and revenue. Built by marketers for marketers, Crescendo is a complete system that replaces the need for many point solutions used by today's marketers to publish, distribute and measure the performance of content.
B2B marketers have traditionally struggled to connect the dots between marketing success and sales success. Now, Crescendo helps them create repeatable, measurable practices for creating quality content and tracking its impact through the entire buyer's journey – not just top-of-the-funnel lead generation. Integrated with Salesforce, Crescendo tracks which specific content is driving the most deals.
"Content is the foundation of marketing and yet most content marketers hack together project management, optimization and analysis from a variety of systems. With marketers spending an average of 30 percent or more of their budget on content, it's time we used purpose-built tools," according to Samantha Stone, a Crescendo customer, content marketing expert and founder of the Marketing Advisory Network. "With Crescendo, marketers have the opportunity to understand what content is driving the best business outcomes and improve content production efficiency and effectiveness."
"Until now, content marketing has been a fuzzy science but with Crescendo, we're equipping content marketers with actionable ROI data they can take to the boardroom," said Claudine Bianchi, co-founder and chief marketing officer of Crescendo. "Crescendo not only helps growing content marketing teams improve productivity but also ensure their focus is on doing more of what impacts the bottom-line, not just for buzz."
Crescendo helps B2B marketing teams improve the efficiency of the six key stages of the content marketing lifecycle:
•Create and Optimize: Crescendo provides an intuitive workflow for planning, assigning and scheduling content production across teams, complete with tips for improved SEO and readability so that content is engaging and easily found.
•Publish and Amplify: With Crescendo, marketers create their own blog content or import existing assets like PDFs, videos and infographics. Once created, these can be published directly from Crescendo to existing Web content management systems, including WordPress, using new or existing templates. Crescendo also prompts content contributors to craft social posts that can be scheduled and published to social media channels for maximum exposure.
•Analyze and Suggest: Crescendo's powerful content analytics dashboard displays a real-time ranking of top performing content assets and associated metrics, replacing the numerous point Web and social analytics solutions that content marketers have had to rely on before. Key to this is Crescendo's Smart Tracking Code, a system which tags each piece of content. Through the integration with Salesforce, Crescendo correlates the tagged content with leads, opportunities and deals through APIs — linking top performing content with the dollar value of the deal they impact.
Screenshots: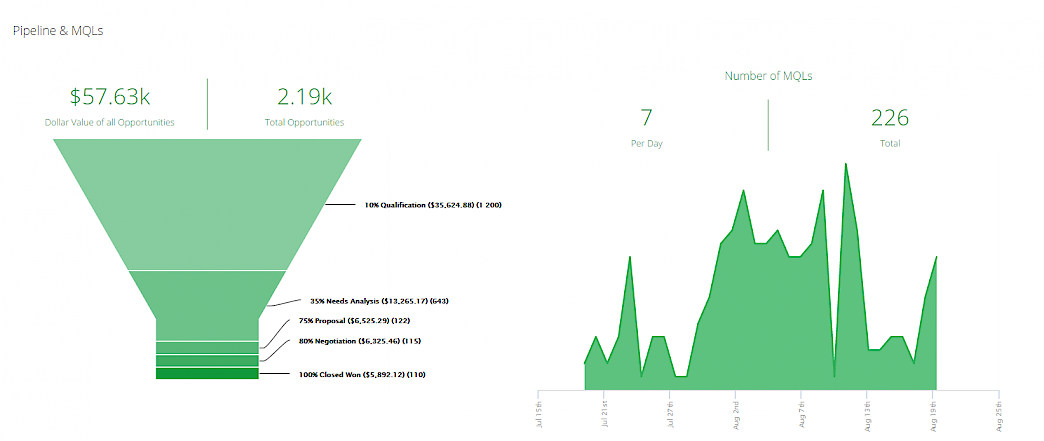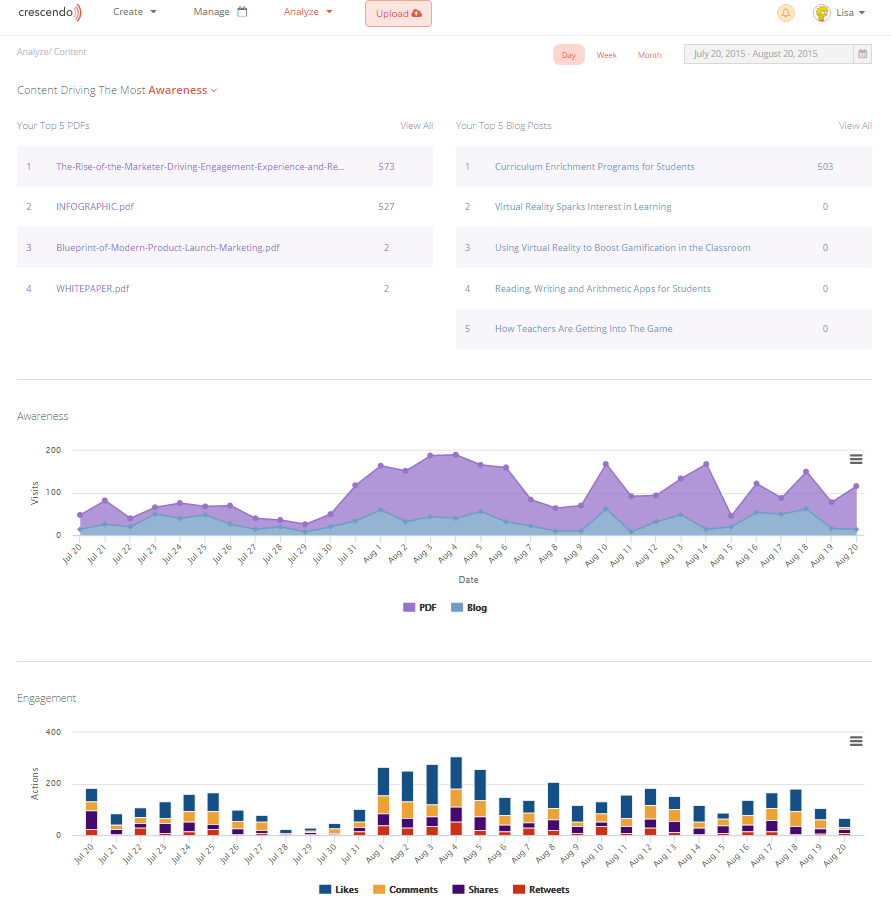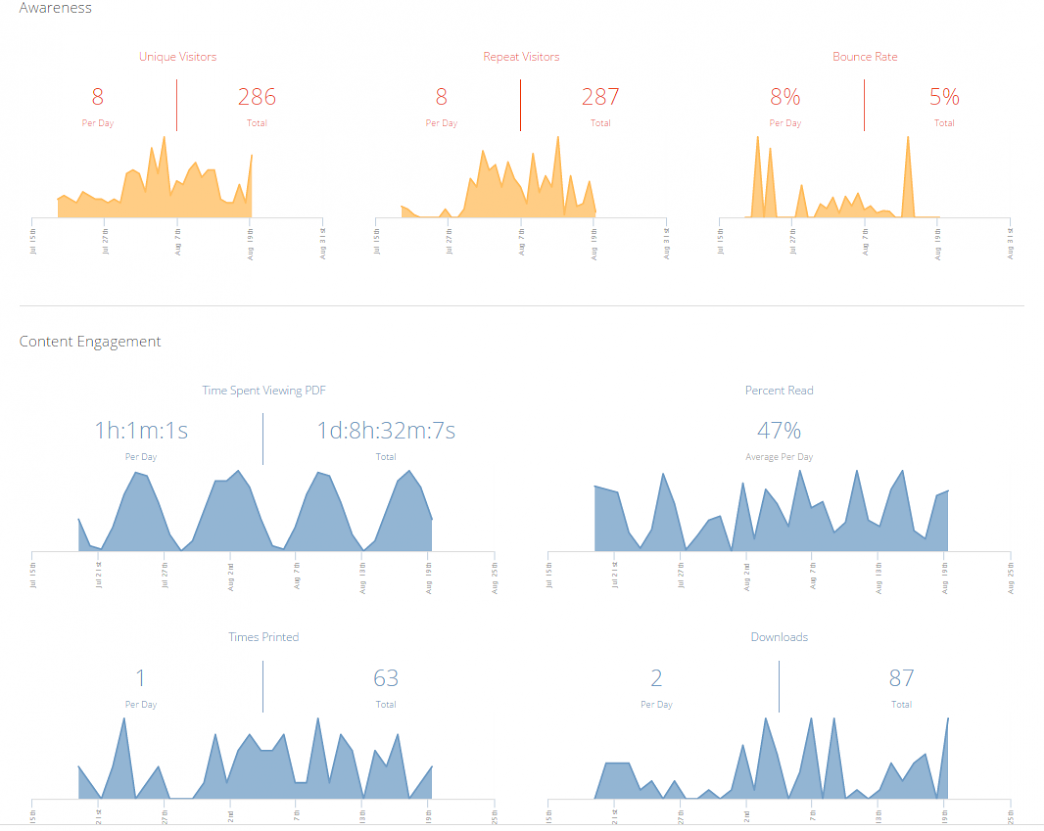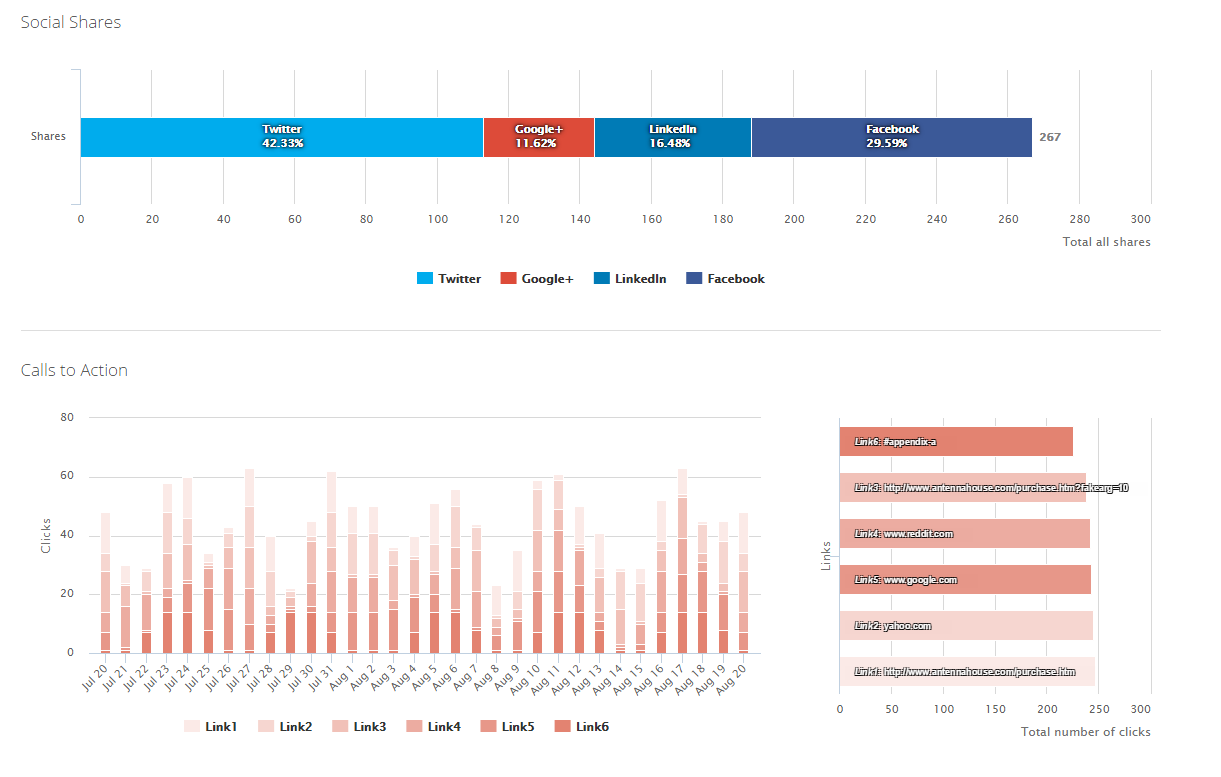 For more information, go to http://www.crescendocontent.com/