Data visualization, in the form of banner ads, digital presentations and infographics in particular, have gained popularity around the web in recent years.
Bloggers, marketers and some of the biggest companies in the world make use of such visual mediums in order to explain process, simplify information, and drive home facts and stats. 
Take infographics as an example. The aim for marketers has always been to make relevant information more snazzy and approachable, and infographics have now become the world's chosen method of doing that. Just take a look at Google Trends' record for the word "infographic". The graph – rather ironically – speaks for itself.
Obviously though, not all of these data visualization mediums are equal. Some are rough, unprofessional and dreary to look at, whilst others are beautifully crafted, easy to read and yet extremely simple in nature. Visme.co is a tool which aims to create the latter type.
Formerly known as EWC Presenter, Visme.co is a flexible, browser-based tool which makes it easy to create any of the following:
Infographics
Presentations
Banner Ads
Graphs & Charts
Product Demos (Coming Soon)
Visme is free, and also offers premium features for those looking to go above and beyond. 
During the course of this review, I'll get to grips with just how well Visme can fuel the world's thirst for visual material. Let's begin with a video.
Initial Thoughts
Although Visme is technically still in beta, it gives users a warm welcome on its website.
Right off the bat, Visme invited you to "Visualize your ideas", and "Start Creating". That's precisely the type of language you want to hear from such a tool.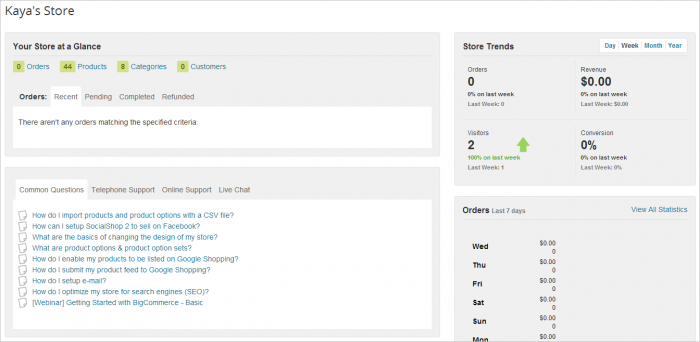 However, for a service which is pushing visual products, I kind of expected Visme's website to be a little more elegant. There's nothing particularly wrong with the website, but with bland backgrounds and unimpressive graphics mean that it doesn't exactly stand out. 
(Edit: Following publication of this review, Payman Taei, Visme Founder, has informed me that a brand new Visme website is set to go live in just a few days).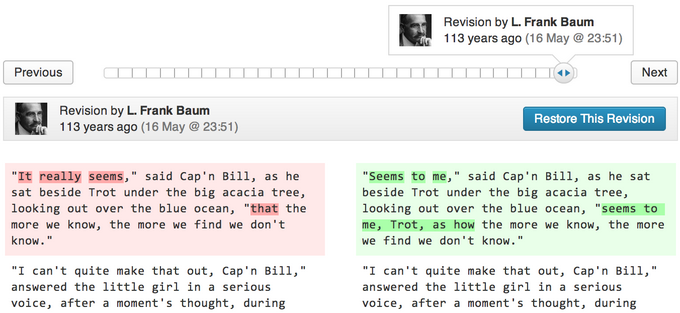 Having said that, Visme's functions are explained well, and it's pretty easy to to sign up for the free service. 
There's also a regularly updated Visme blog, which is always nice to see – no matter what kind of product or service is on offer. Active blogs indicate life and personality, I only wish that more software vendors understood that.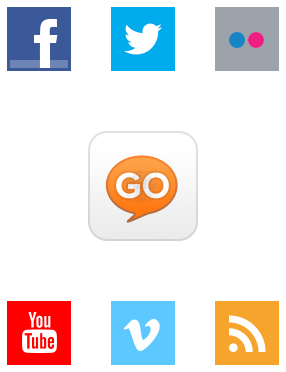 Getting Started
After signing up with Visme (which can be done with either an email address or Facebook account) and naming my first project, I was presented with the dashboard.
Here, I could choose between Visme's three core project types; Infographics, Presentations and Banner Ads.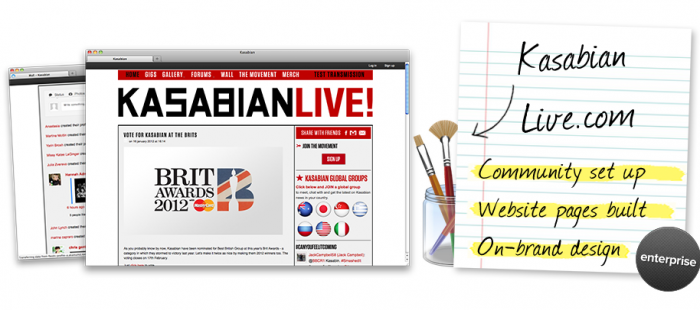 The dashboard is once again simple and functional, but once again, it lacked the zest that I was expecting to see from such a visually driven product. It all just looked a little flat, and not in a good way either.
In any case, I'll now take you through all three of these project types, how they work, and whether or not they work well.
Infographics
First up is infographic creating.
There are well over 50 different (and good looking) infographic templates, which is a healthy amount. After all, an infographic needs to look unique, so having a wide range of templates to begin from makes that easier to achieve, once you get to customizing. 


Speaking of customizing, simply clicking on any of the templates will get you started. 
Inside the editor, I found a very responsive interface, which finally looks the part. It's sleek, simple, and professional.


The editor presents a toolbar down the left hand side, shows you how many objects are currently on the infographics, and highlights each object as you hover over them. 
Editing each element is extremely easy. You only need to click on them in order to edit text, move things around, and so forth. Many formatting and other general options pop up when you click on any object.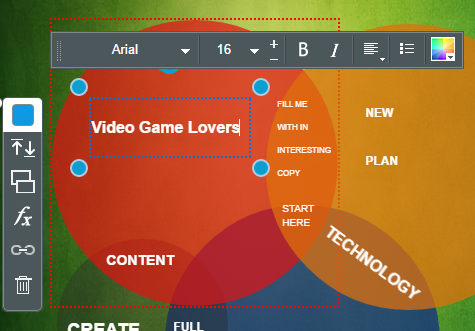 In addition, the toolbar located on the left hand side gives you a lot of customization options. 
From amongst those features, is the following:
Background images/fill colour
Text boxes
Shapes
Images/Vector Icons
Charts/Graphs
Video
Audio
All of the above can be easily selected, and then dragged-and-dropped into place. All feature menus are easy to understand, fast and and look good too.
Visme's font offerings really impressed me too. There's a long list of all the most common fonts, along with some lesser used styles too.  
Although, infographics are only as good as the visuals found within them. Thankfully, Visme has that are well and truly covered with thousands and thousands free images and a wide range of background types, shapes, vector icons, graphs and charts. Plus, they all look clean and professional.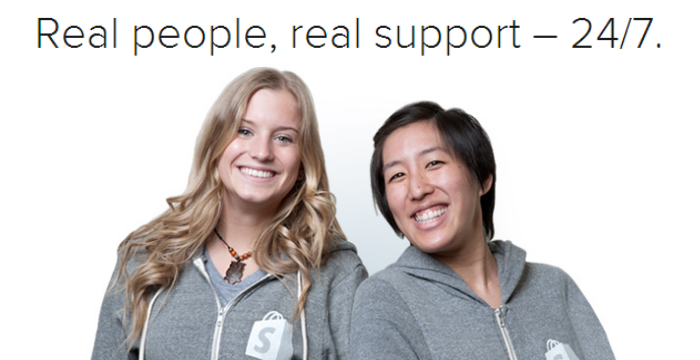 YouTube videos can be embedded, and images can be uploaded in bulk if the free ones don't take your fancy.
So, not only is it easily to customize and lay out these objects, but all the building blocks you need to build an eye-catching infographic is there on the sidebar. I for one quite enjoyed building my very own infographic, and it only took me a couple of minutes too.
Presentations
Visme's presentation feature is a nice alternative to programs like PowerPoint.
The dashboard lets you choose from only seven templates, which is a little under-whelming. The templates themselves aren't much to look at either. 
(Edit: Following publication of this review, Payman Taei, Visme Founder, has informed me that new presentation templates are on their way).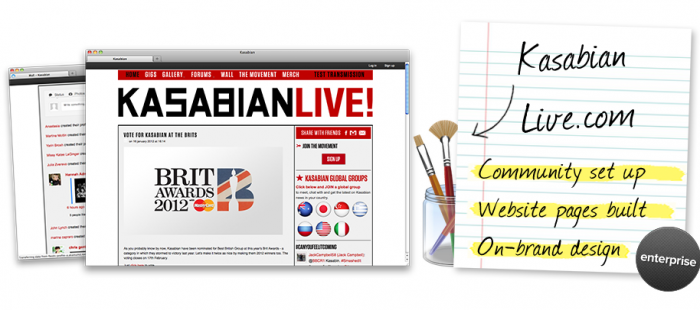 The customization features for presentations are the same as the ones found when creating an infographic, which I listed above. The same drag-and-drop interface is used, and everything runs just as smoothly.
The only major difference here, is that you're working on slides instead of a longer canvas. Naturally, this means you can add new slides too.
All you need to do is click "New Slide" on the right side bar this time, before selecting the type of slide template you wish to use.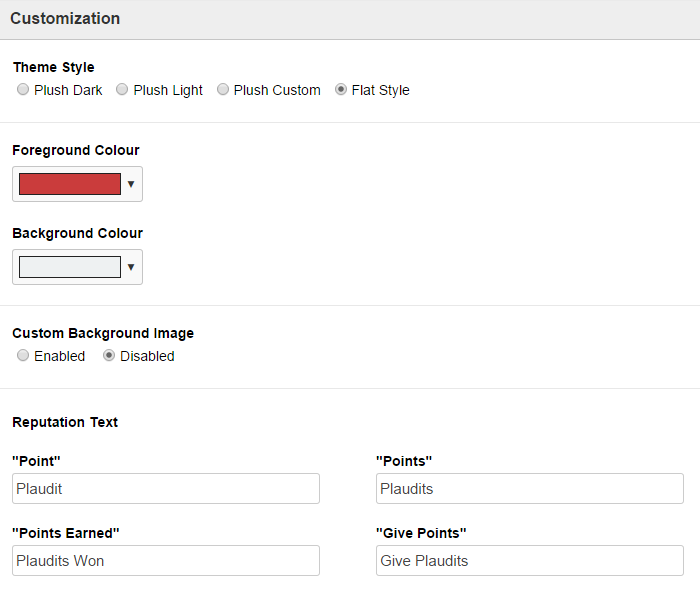 As with infographics, you can insert text, images, videos, icons and more. 
Visme gives you a preview of your slides in the sidebar, and allows you to quickly delete slides, duplicate them and even hide them from view. Plus, you can configure settings to do with transitions between slides.

Banner Ads
Finally, Visme also enables you to create banners. 
The dashboard allows you to select between a wide range of banner dimensions, which is handy if you're looking to create a banner which is of a standard size for websites to display, or for ad networks like Google Adsense. You can also configure a custom size.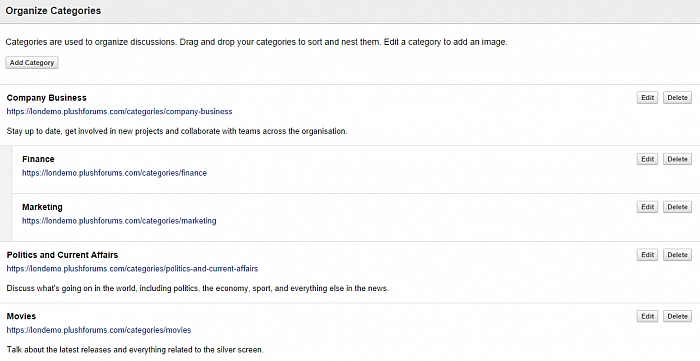 Like with infographics, Visme once again offers a large selection of templates for each dimension, which is great if you're struggling for design ideas. What I noticed here, was that the banner ad templates were of a higher quality than the presentation templates, back on par with the infographics.
However, there was one snag.
The banner ads were giving me an option which I wasn't given with the infographics or presentation templates. Whenever I hovered over a banner ad template, I was given the option to "Preview" the banner, as well as the option to select it. Good news, or so I thought.
Each time I went to preview a banner, I was shown an error.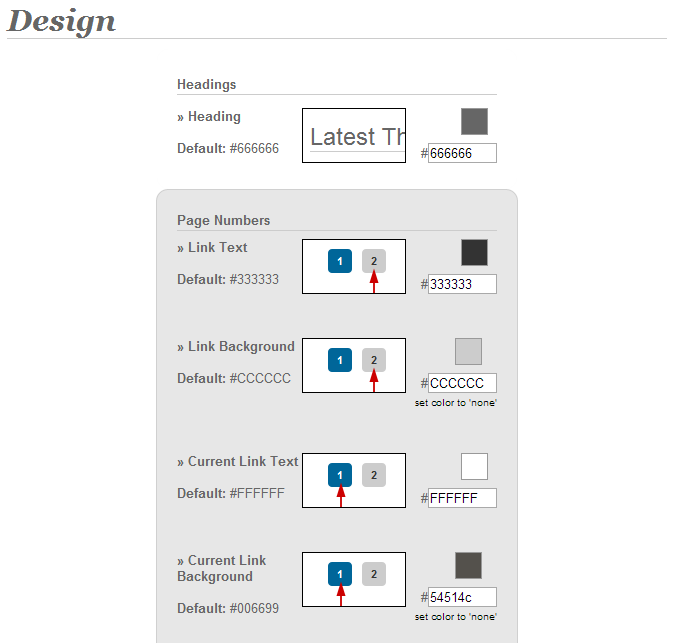 Not a huge deal, but it doesn't exactly add to the experience, and it's definitely something the Visme team should fix. 
Once you do select a template, it's back to using the same, trusty editor – which is now proving to as flexible as it is easy to use. 


As usual, you can drag-and-drop in images, text, icons and more. 
Notable Extras
On top of the three main project types, Visme has some other extras to offer. Here they all are.
Animations & Previews
Throughout all three project types, Visme gives you the option to animate objects. So, after you place them on the canvas and customize them, you can liven them up a bit too.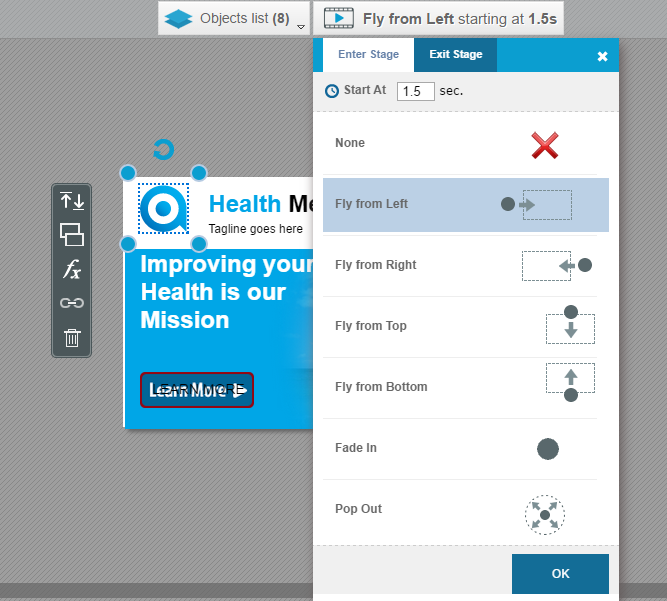 Using this feature, you can specify when objects appear, how they appear, transition times, and so forth. This all includes options like images sliding in from the left, icons slowly fading in, etc. It's all useful stuff, and it's easy to use too. 
Another handy feature, is the preview option. 


This option goes hand-in-hand with the animations feature, as it allows you to see the animation in real-time, as an end-user would see it. It's a great way to test things out.
Custom Dimensions, Layers & Special Effects
Alongside presentations, infographics and banner, is the option to create a custom dimension project. 
This simply allows you to work on a blank canvas of a size which you personally configure. You have all the same options available, so you can create whatever you like. Posters, flyers, banners, and everything in between.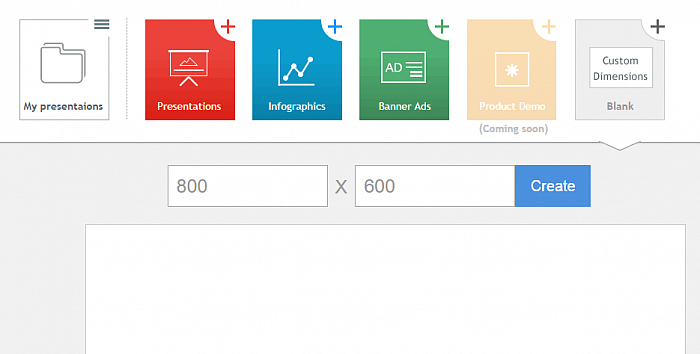 Another notable extra, is the feature which allows you to insert layers into projects. This is particularly useful for when dealing with images and backgrounds. Designers will know exactly what a useful feature this can be.
Similarly, special effects can be added to images, such as opacity, reflection, blur, and so on.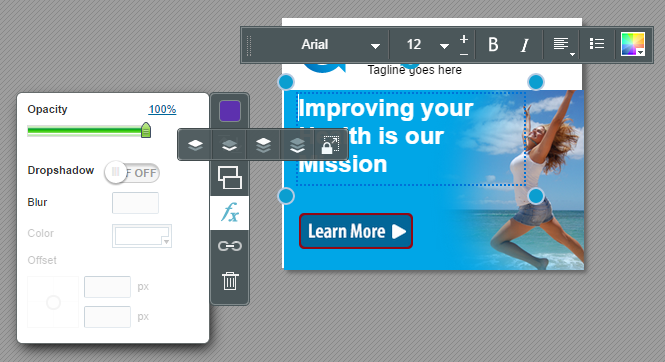 Getting Help
Visme gives its users a healthy range of support documentation via its support page.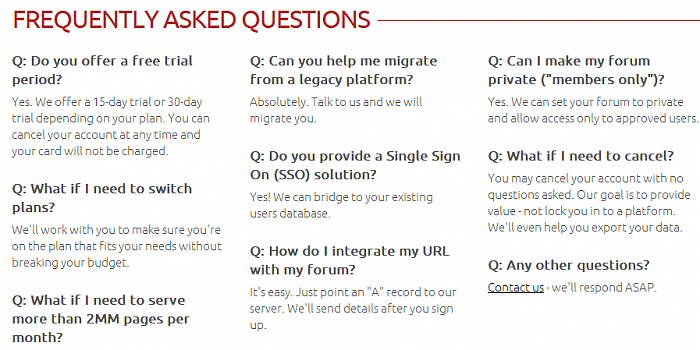 You can search through the documents via the search bar, and find information regarding things like animations, working with text, and so on.
That's all great to see, but I would have liked to see a little more personality about the support procedure. Where is the support email, live chat or ticketing system? For anybody well and truly stuck on an issue, the documentation will only be able to help so much. Visme need to offer an alternative route to help and support.
Pricing
Visme offers a completely free plan, alongside two premium plans. Here they all are.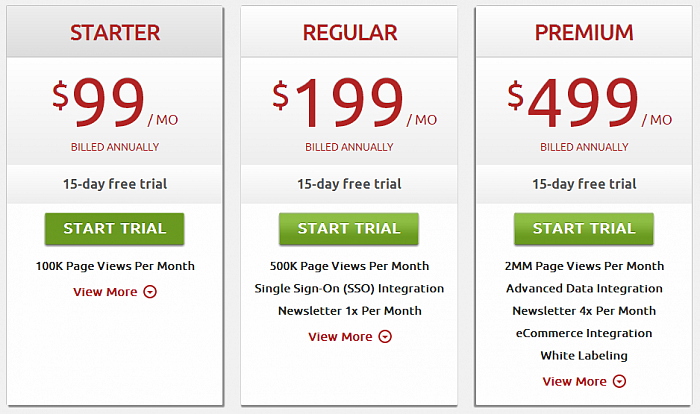 Now, those prices are very reasonable, and that's great to see. In fact, starting at $4,50 I don't think Visme has any major competitors currently beating it for price. Pikochart for example, starts from $29 a month, whilst Infogr.am starts from $18 + tax. 
However, instead of having a problem with Visme's prices, I have a problem with the pricing structure. Piktochart and Infogr.am for example, offer non-profit organizations and educational institutions a different pricing route. This is something Visme will need to offer if it wishes to attract such organizations. 
Similarly, a business package which extends Visme's services to multiple users under the same subscription would make a lot of sense for businesses. 
However, if you're a marketer, blogger or somebody who wants to put a project together for their employer, Visme makes perfect sense when it comes to price. 
(Edit: Following publication of this review, Payman Taei, Visme Founder, has informed me that an educational license is due to be released soon).
The Verdict
Visme is a very handy weapon to have in your marketing arsenal.
It serves up a huge range of free images, icons, infographic visuals, fonts and so forth. You can sign up to Visme with no media assets to hand, and publish a professional looking piece of content just minutes later. It's all right there in the editor. 
The design process is also extremely easy, and quite fun to use at times. You can drag-and-drop elements across the canvas before customizing colours, sizes, effects and even animations. There's so much to customize in fact, that producing unique content with Visme is almost guaranteed. 
There are some drawbacks though.
Visme's biggest attraction is probably it's price though. Because it starts from just $4.50 a month, pretty much anybody who needs professional looking visual content can now afford it. And that's awesome.
Here are some pros and cons to help you weigh up what Visme has to offer.
Pros
Visme allows you to create beautiful presentations, infographics and banner ads quickly and easily.
Plenty of Infographic and Banner ad templates, all of which look highly professional.
The editor interface is sleek and very user friendly. At the same time, it's packed with features.
Simple drag-and-drop designing.
Huge range of free images, fonts, icons and infographic visuals.
Customization including editing, deleting and moving objects is easy.
Objects can be animated & given special effects.
Slideshow slide transmissions can be given special effects. 
Handy preview option.
Good range of support documentation.
Visme is extremely affordable, even for startups without many pennies to spare.
Cons
Presentation templates are bland and low in number.
The preview option is only offered on the Banner Ad page, and it doesn't even work.
Although there's lot of documentation, the support options begin and end there. No contact email in sight. 
The dashboard and menus aren't quite as snazzy as those offered by competitors. As a result, it doesn't quite feel like a proper premium tool until you start editing. 
Final Remarks
It didn't take me long to create some fairly good looking visuals with Visme. 
Thanks to the tons of assets available and a simple drag-and-drop editor, you can quite easily start with none of your own assets or ideas, and still create something worth sharing. As previously mentioned, infographics are a booming content type at the moment, and Visme is a good way for you, your blog or company to jump on the bandwagon. 
I don't think Visme is going to blow you away with its abilities, nor its general looks. There are more powerful tools other there.
Yet, Visme works very well, and does an extremely good job of creating visual content as both a free and premium tool.