Volusion, the popular eCommerce solution, has revamped its mobile shopping experience.
Thousands of online stores across the globe are powered by Volusion, and you can read more about the platform by checking out my Volusion review.
This update has focused on improving the general look and feel of Volusion on mobile devices, increasing sales, and improving search engine optimization. Let's take a look at what's new.
New Product Display Grid & Add To Cart Button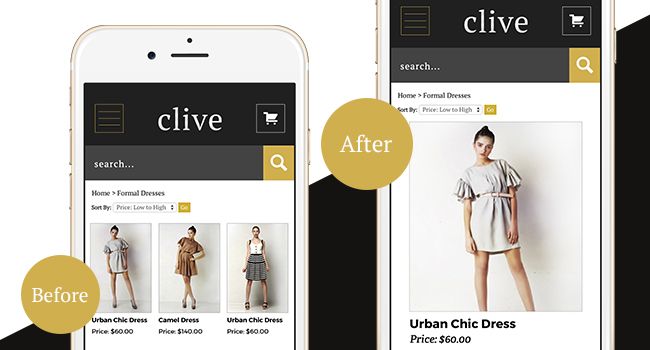 Thanks to Volusion's new product grid display, the products on each user's store will have larger images, paired with a simplified layout.
There is now a better balance between text and images, with the aim of boosting engagement. This feature is applicable on homepage featured products, category pages, product pages and search results.
Also, no matter what page of a store a customer is on, they can now quickly add their favorite products to the cart, leading to increased sales. This is thanks to a new feature which allows the Add-To-Cart button to be more visible while the customer browses.
Customization & Search Engine Optimization
Volusion merchants can also customize the Add-To-Cart button design to match their site's overall design. The Add-To-Cart button will now be available on category pages, product pages and search pages.
Furthermore, Volusion claim that thanks to all product-related content now living "within one HTML wrapper", search engines like Google can now crawl Volusion pages faster, making for a better SEO score.
To read more about Volusion's new mobile features, check out their blog announcement.