I am glad to announce that voting is now open for the 2014 People's Choice CMS awards.
We had an amazing response this year with thousands of nominations submitted. Thank you so much for participating, it really means a lot to us as we strive to spread the word about the amazing CMS that exist out there.
Following this post, I'll be sharing the nominees that you chose in each category.
To cast your vote, click the image below: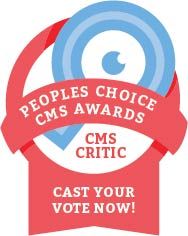 Those who vote will be entered for a chance to win a brand new Chromebook! Winners will be drawn on October 18, 2014 (the day after the polls close).
Good luck to you and to all the nominees! Now head over there and vote!