We've decided to expand what we offer on CMS Critic and introduce some new forums that we can all use to better collaborate with one another.
I've added a new section which I think will be a lot of fun called "Ask Mike" where you can ask for help and suggestions as to which CMS (or related technology) to use for your projects.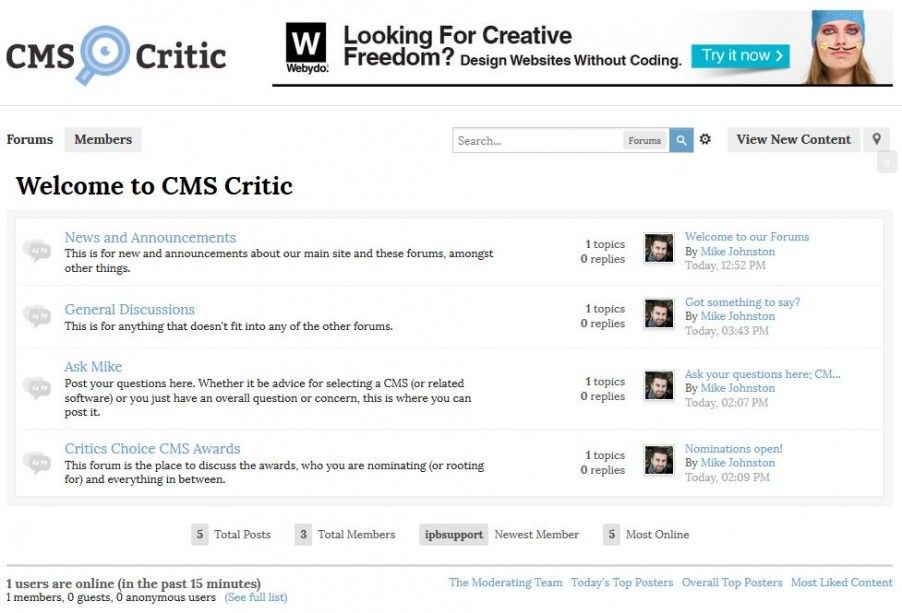 I'm hoping that by capturing all of this great content in one place, we'll be able to further help other visitors with similar questions so please, feel free to ask away. I promise to do my best to stay on top of things and answer as quickly as possible.
There's also a Critics Choice CMS Awards forum where we will post news and updates about the awards currently underway. It's also the place to ask questions pertaining to the awards.
We hope you find the forums helpful and we look forward to chatting!
~Mike