Webs' DIY Website Builder has received a massive boost, with 450 brand new themes being released.
Webs – or Webs.com – is a hosted website builder designed to let users of all abilities build beautiful websites. That should now be a lot easier, thanks to this huge amount of extra themes.
The new templates include designs tailored to 20 different industries, are all mobile-optimized and even come with theme-matching physical marketing products (like business cards), courtesy of Webs' parent company VistaPrint.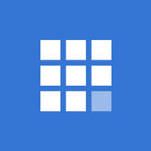 More Than a Website
450 new themes is big news for Webs' website builder, but perhaps the most exciting element of this news is the theme-matching marketing products.
Thanks to VistaPrint, business owners choosing any of the 450 new themes will be able to complement their online presence with matching merchandise, from business cards and flyers, to apparel and signs. 
So you aren't just getting a theme, you're getting an all-in-one marketing package.
Regarding this mass theme release, Webs' General Manager Scott Bowen made these comments:
"We sought our customers' feedback on what they need to build and manage their online presence and found additional themes to be the most-requested item.

We answered this demand by creating multiple layouts for the different industries we serve. With the addition of more than 450 new themes and availability of matching physical marketing products, we offer small business owners an opportunity to create a professional brand presence with affordable, easy-to-use tools."
The new themes can be found via the Webs Theme Gallery, where you can search by industry, cost and keyword. Webs users can also switch seamlessly between themes at any point, evene after adding content to their websites.
To find out more about Webs, check out their website.