Wishpond, is a marketing automation software, a landing page builder and a lot more. It aims to take the guess work out of increasingly important lead generation gateways, and the analytical process that typically follows.

It's a platform that marketers can use to create landing pages and contests, track leads, send emails and more. It's marketing automation made accessible to even the smallset startup – thanks to it's totally free package.
Landing Pages
When it comes to building a landing page for your product or service, it's easy to get lost in the minutae.
The background image needs to reflect your brand, the font needs to be the perfect weight, and the sign up form needs to be bold, yet unobtrusive. Getting that balance correct can be time consuming to say the least.
Once signed in, the Wishpond dashboard offers up; Landing Page, Pop up, Form and Social Promotion campaign options. But as I just mentioned, landing pages will be our main focus.

Selecting a landing page template is the first step needed to be undertaken.
As previously mentioned, Wishpond takes a lot of guess work out of building a landing page. But that's not to say that it forces your hand in any way. Rather, the customization options are plentiful.
Text, images, horizontal lines, buttons, videos, forms, social buttons, maps are just some of the elements available to use.
Pointing and clicking anywhere in the WYSIWYG (What You See Is What You Get) editor allows you to customize images, text, element sizes, page positions, and so forth. Elements can also be dragged-and-dropped into place.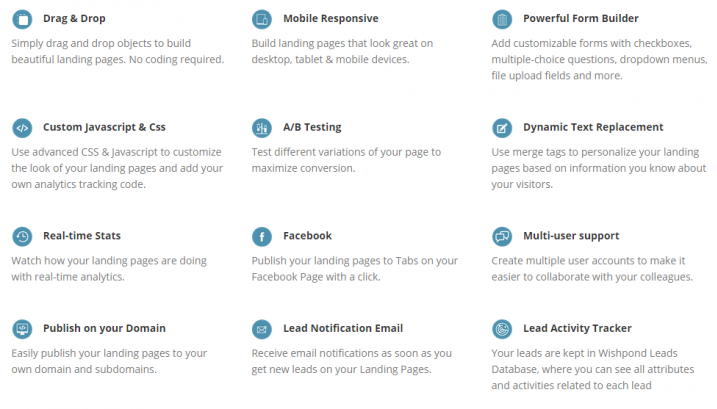 However, when it came to selecting and editing text in the editor, I needed to double-click a number of times in order to arrive at the interface I needed. A minor issue in the grand scheme of things, but a better response time would be nice to see.
Further to this, I noticed that the autosave and "Save as Draft" features weren't working too well. I often saved my work only to find the last edit I made wasn't actually saved, which meant I had to make the same edit twice.
I'm also not a fan of being transferred out of the editor whenever I click "Save as Draft".
All in all though, I was impressed by the landing page builder. I was able to tinker with a variety of templates, and I managed to produce something truly professional with it, too.
Added features include website embedding, custom domain publishing, WordPress integration and A/B testing.
Popups, Forms & Social Promotion
Wishpond's Popup builder works similarly to its landing page builder. First up, is template selection. Once again, there are plenty to choose from, and they all look great out of the box.

Editing consists of more pointing, clicking, dragging and dropping. Text can be easily modified and positioned, backgrounds can be tinkered with, and more A/B testing options are available.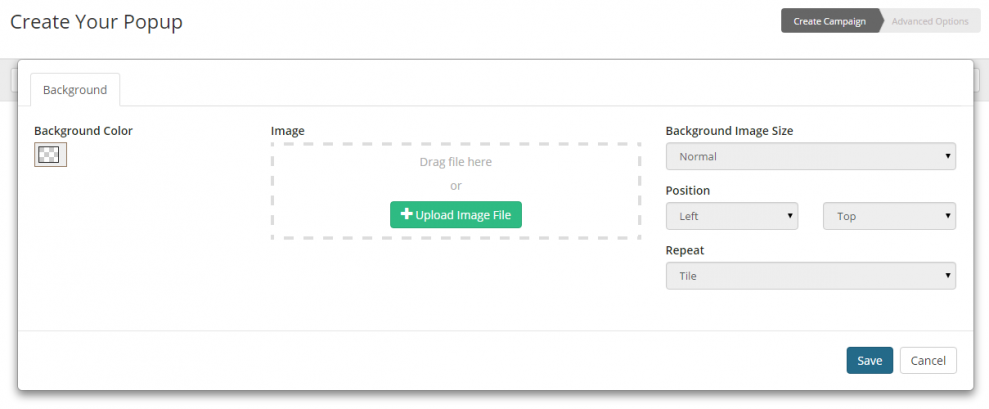 The Form builder works identically also. In fact, I could barely tell the different between the Popup and Form builder, which is actually a good thing, since there's little need for them to be too different.
As for Social Promotions, these are all to do with contests.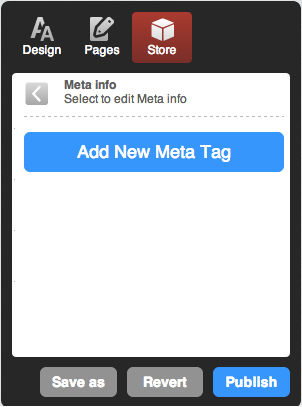 You can choose from a wide range of contest types, from article-based contests to Instagram hashtag contests. There's a genuinely broad and excellent selection.
However, there's only one template for all the contest types. Although each contest makes use of a slightly different content layout, the foundations of the template are all the same. It would be nice to have a choice here, as offered with landing pages, forms and popups.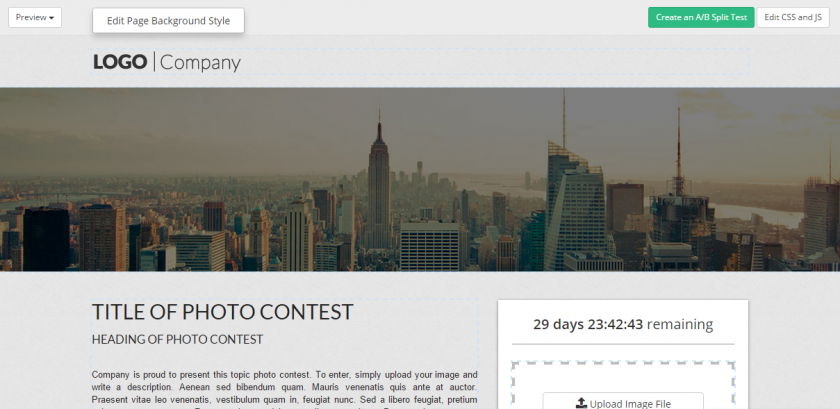 Nevertheless, the range of contests on offer makes up for it, and the same level of customization remains. So, if you really want to jazz up your contest page, you can.
Marketing Automation & Integrations
Wishpond's marketing automation page lets you configure automation workflows.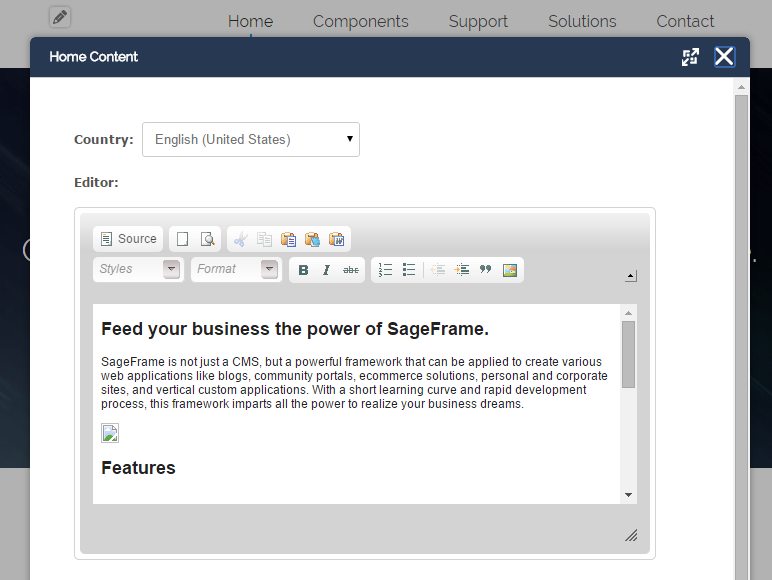 Essentially, this means that you can set up personalized emails to be triggers and sent to your leads based on their activity and personal profiles. It's a handy way to keep customers engaged, in a way that doesn't consume time and resources.
As far as integrations go, Wishpond plays nice with Mailchimp, Emma, InfusionSoft, Insightly and a few others within the email marketing and CRM fields. I was slightly surprised to see Aweber and SugarCRM missing, though.
The Verdict
Wishpond offers an impressive range of features, and would be a seriously beneficial marketing tool for any business.
Under the same roof, you get landing pages, popups, contest management, forms, retargeting ads, marketing automation, and more. That's an excellent feature selection.
Perhaps the most impressive part though, is the free package on offer. It means that Wishpond isn't just an additional tool for large businesses, it's also capable of being at the heart of marketing for startups and SMBs.
Downsides include a slightly buggy interface (at times) and the lack of a middle ground between the free plan and the $69 plan. Other than that, Wishpond is very much up to scratch.
Pros
Wishpond offers a wide range of features, from landing pages to marketing automation.
Drag-and-drop interface makes it easy for anyone to design pages and popups.
Templates are varied and very well designed.
Everything is highly customizable, thanks to pre-set page elements and code access.
A/B testing, retargeting ads, lead database and custom templates all built in.
There's a free package.
Cons
Dragging, dropping and clicking on page elements isn't as responsive as it should be.
Manually saving a draft removes you from the editor.
Final Remarks
I'm personally impressed with Wishpond.
It's easy to use, and provides all businesses with avenues into lead generation via landing pages, popups, contests and more. Let alone the marketing automation features and re-targetting ads.
It has some flaws, sure, but for brands with small budgets, or even for those with no budget at all, I wouldn't hesitate to recommend Wishpond.