Wix, one of the world's most popular website builders, has announced a new integration between Facebook and itself.
The integration is the result of Wix and Facebook teaming up in order to provide Wix users with an easy way to launch Facebook Ad campaigns without ever having to leave their Wix dashboard.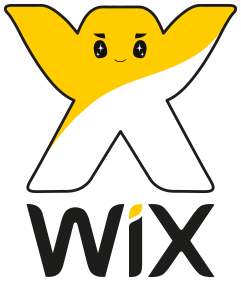 Interestingly, this is the first time that Facebook has ever gone above and beyond standard API integration with any other platform, making this collaboration with Wix unprecedented.
Facebook Ads From a Wix Dashboard
This all works via a key product within the Wix platform, Wix ShoutOut.
Wix ShoutOut enables users to easily build, send and share professional newsletters and updates using customizable templates.
This new integration automatically creates Facebook Page-post ads from the content and images of the user's ShoutOut. The campaign's target audience is automatically set using Facebook's Lookalike targeting, helping the user reach an audience that's similar to people who have liked their Facebook Page.
Users can then customize the ad, configure the campaign targeting and set its budget, all from within the Wix ShoutOut dashboard. Monitoring and managing the Facebook Ad campaign thereafter can be done through Facebook's interface.
Wix CMO, Omer Shai made the following statement regarding the news:
"The WixShoutOut integration with Facebook's advertising platform and its unparalleled reach, provides our users an effective cross-channel marketing tool and a simplified gateway into a massive new audience.

Over a million people have already used Wix ShoutOut to create and share beautiful content. Now they'll have the option to make their valuable content work for them multiple times and promote their business even further."
Facebook also chimed in via Steve Irvine, the Global Head of the Facebook Marketing Partner program:
"Wix and Facebook are both seeking to make marketing simpler and more efficient for global businesses of all sizes.

Our partnership will allow Wix ShoutOut users to extend the reach of their email marketing campaigns to Facebook in just a few clicks, getting their content in front of the people who matter most to their businesses."
To learn more about this Facebook & Wix collaboration, check out the official announcement.
If you're more interested in launching your own website, you can explore Wix via our CMS Directory.