WoodWing, the multi-channel publishing and digital asset management solution provider, has announced support for the recently released Adobe Digital Publishing Solution.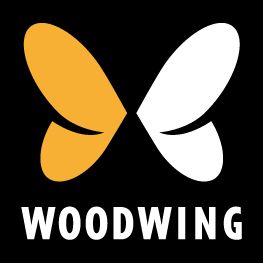 Founded in 2000, WoodWing Software develops a number of enterprise-grade products, both as standalone solutions and as Adobe-partnering tools.
Here's how the enterprise software vendor is moving with Adobe's flow.
WoodWing's Inception & Enterprise Products Support Adobe's New DPS
WoodWing's recently announced cloud-based HTML5 authoring tool "Inception" is Adobe DPS friendly.
It enables brands to quickly and easily create responsive HTML5 content in an article-based approach for optimal reader-friendly presentation on any device. Once the article is designed, content providers can publish it directly via Adobe Digital Publishing Solution.
Furthermore, WoodWing's multi-channel publishing system "Enterprise" also plays nice with Adobe's latest release.
Helping brands to produce content for print, Web, tablets and smartphones, as well as social media, WoodWing Enterprise has long supported the original Adobe Digital Publishing Suite, and that tradition will continue with Enterprise version 9.6's support for the new Adobe Digital Publishing Solution. Users will be able to mix content from Enterprise and Inception in a single app.
Nick Bogaty, Adobe's Senior Director & Head of Digital Publishing, commended the partnership held between the two vendors:
"Adobe and WoodWing have worked closely together for many years to define how publishers and brands publish their content on smartphones and tablets.

We are delighted that this fruitful cooperation continues in the context of the all-new Adobe Digital Publishing Solution."
Roel-Jan Mouw, WoodWing's CEO, also chimed in:
"We see the industry is moving towards article-based publishing. The new DPS from Adobe is leading the industry with article-based publishing in mobile apps, to increase publishing frequency, shorten cycles and increase engagement.

It clearly extends the range of options and the quality of results in the field of digital publishing. Users will achieve tremendous efficiency gains and their readers will benefit from the significantly higher appeal and timeliness of the content of their apps.

Our solutions and tools will support our customers to further amplify these advancements and to seamlessly integrate digital publishing in their daily workflows."
To find out more about WoodWing, check out their website.